NEWS
My Initial Thoughts (So Far) On Glee Season 5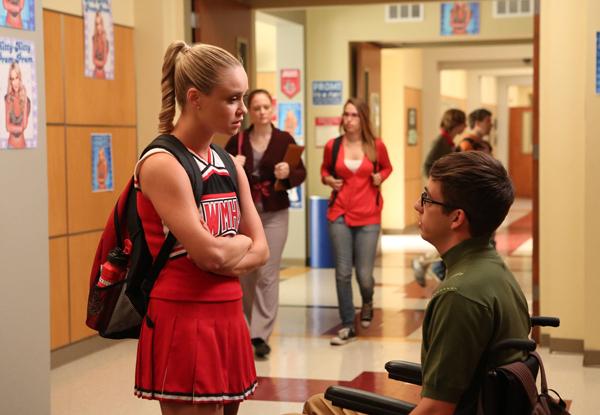 I don't know yet what the numbers are in terms of how many people tuned into the Glee season premiere last night, but I could imagine it'd be up there. After Cory Monteith's sudden death in July, I feel like fans and non-fans were curious as to how the show was going to handle his absence. Even though the Cory tribute episode doesn't air until October 10 (like this new promo pic Ryan Murphy shared on Twitter?), last night's premiere was still worth watching, in my opinion.
Article continues below advertisement

Photos: First Look at Demi Lovato on Glee
As I do with most episodes of this show, I have a few things I liked about the episode and a few things I didn't. Firstly, of course, the music was great. You can't go wrong with an all Beatles episode. My personal favorite song was "All You Need is Love" but more on that in a minute.
Watch: Jane Lynch's Touching Tribute to Cory Monteith
I absolutely hate the fact that Artie and Kitty are dating now. This is like Artie and Brittany 2.0 except Artie and Brittany were way better. Both couples were so unrealistic though. I give Glee props for trying to go against the typical high school cliches, but in no school ever in the world would a dorky guy in a wheelchair get with the hottest blonde cheerleader in school. #SorryNotSorry.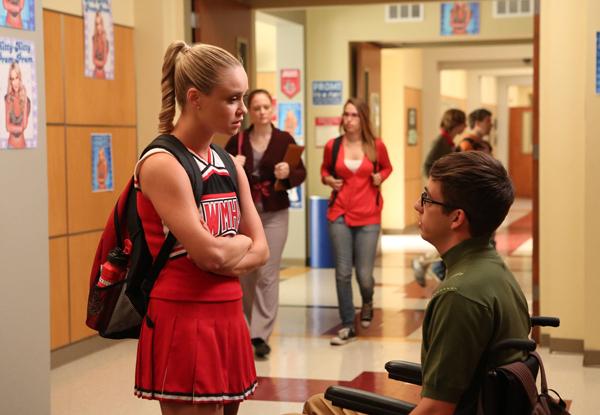 But back to the good stuff—I like the new path that Rachel and Santana are taking in New York. It's good that we're seeing them working as waitresses/struggling artists, and I feel like that performance that they put on for Peter Facinelli (random?) in the diner is clearly going to be Rachel's big break into Broadway. She deserves it after all she's been through.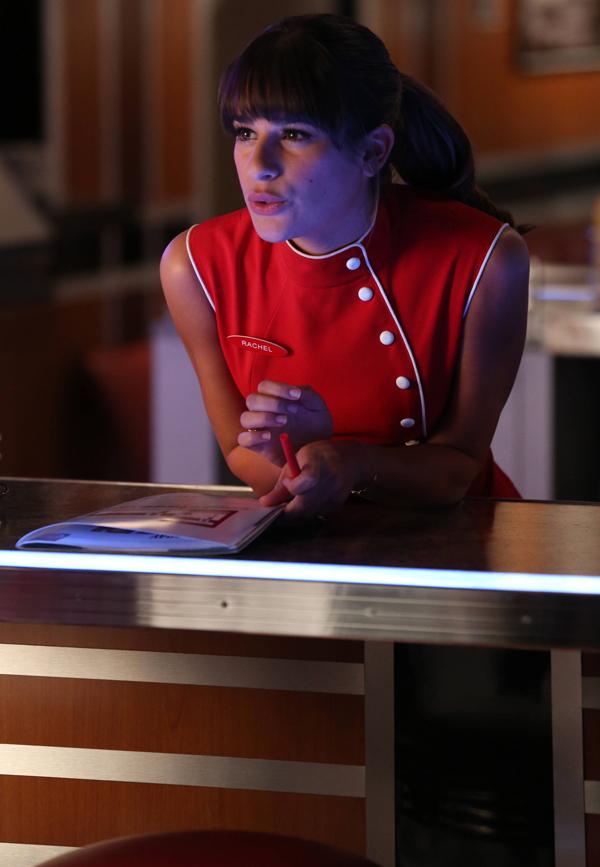 The best scene, and I think we can all agree, was the very last one, where Blaine put on an extravagant proposal for Kurt with the help of the Warblers and the New Directions and the former New Directions. I found it weird, though, that now that gay couple is getting married and now Cam and Mitch are suddenly getting married on Modern Family too now that gay marriage was legalized over the summer, but that's an entire separate post.
Article continues below advertisement
youtube=https://www.youtube.com/watch?v=2LNtCVDNTQE&w=480&h=360
But to me, the whole time I was watching the episode, I kept thinking things like, "OMG, I can't believe Lea is doing this performance after Cory's death. OMG, if Cory was alive, wouldn't Finn have been a part of Kurt and Blaine's proposal?" Basically, all I could think about was Cory.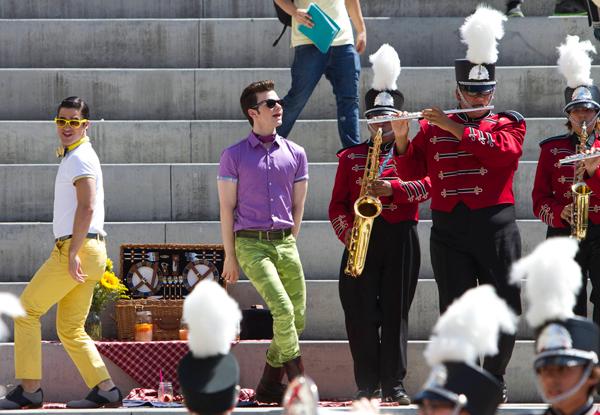 I'm hoping as the season progresses I focus more on the new characters and storylines and the music and less on Cory not being there, but it's hard! I cried when he died, I'll probably cry again on October 11 for the tribute episode. And if I feel such a void in the show, can you just imagine how much of a void the cast feels? This is going to be a rough, rough season.