VIDEOS
Watch What Happens Live! Weekly Roundup: Manzos, Martha, Maggie and CHER!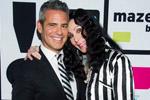 Just when you thought Watch What Happens Live! couldn't get any better… CHERMAGGON happens. And before we get into the best moments of the week, like we do every week, we must just talk about Cher for a second. When Andy Cohen got the news on Sunday's episode that Cher would be in the clubhouse on Thursday, I think we all knew we were in for quite a treat—and she did NOT disappoint. So for your enjoyment (and mine), here are her three best quotes from last night:
Article continues below advertisement
On dating Tom Cruise: "He wasn't a scientologist then!"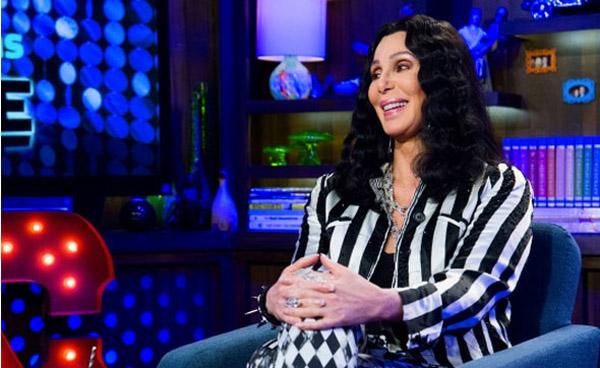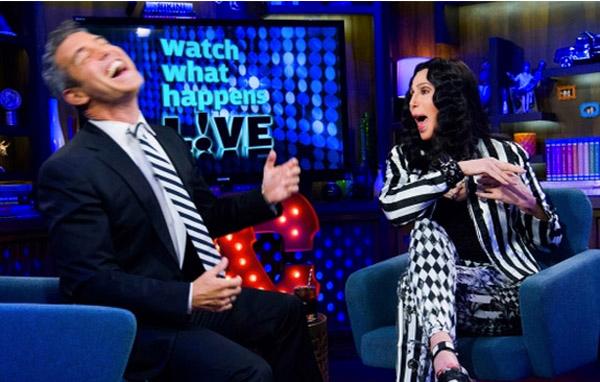 In response to the question, "Have you ever had a lesbian lover?".... "Oh god, who hasn't!?"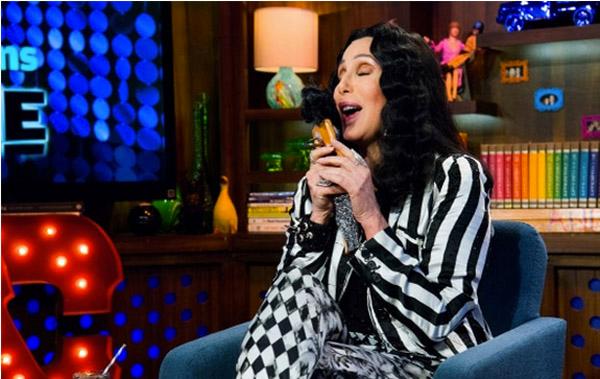 So now that that's out the way, let's get into the rest of the week: On Monday, the clubhouse was filled with the First Family of Bravo (it's safe to say that, right?) – The Manzos. Well, almost all of them. Caroline brought her sis, along with kids Lauren, Chris and Albie. Just the right amount of Manzos, I always say. Monday was the reunion of Newlyweds: The First Year, which was.. not AS good as Cher, but fine none the less. On Tuesday, we welcomed Jo De La Rosa and The (second family of Bravo?) Keoughs—Hot. Just super hot kids. On Wednesday, Martha Stewart stopped by with Maggie Gyllenhaal, who has the most soothing voice on the planet. Thursday was Cher, but we've been through all of that already.
Here's the best and the worst this week:
Sunday Best: L'il Chris Manzo was bummed because his family was dressed nicer than him. Don't worry Chris, we think red suits you.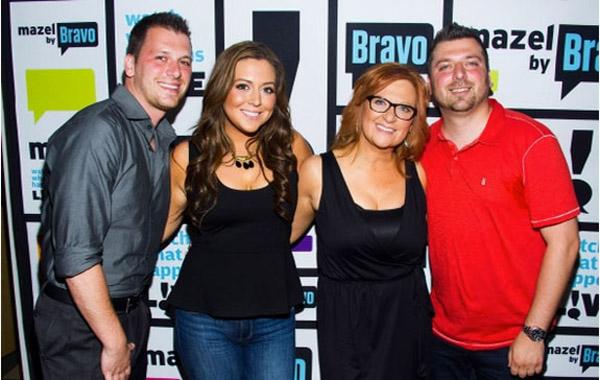 Sunday Worst: Kinda bummed we didn't get to see the pig go up in flames. Would've been a cool graphic!
Monday Best: Seeing all the cast members on a Bravo show geting along. Not every day you see such a thing!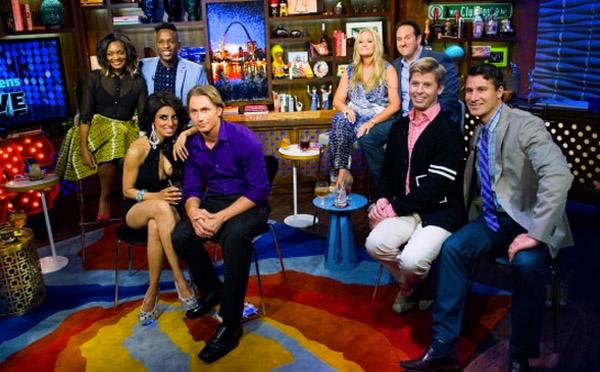 Monday Worst: Not enough Cher?
Article continues below advertisement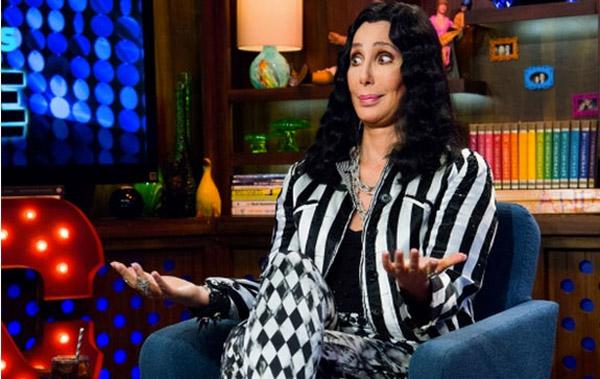 Tuesday Best: Andy reminding us that Jo was the OG Housewife to try singing, and thus reminding me that I saw her perform in 2008 in Atlantic City on the same bill as Lady Gaga. Oh how time flies!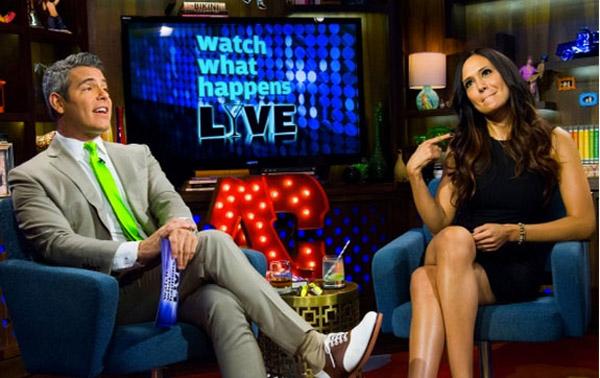 Tuesday Worst: While we can all agree that Shane is smokin' hot, I hate how much his acting made me cringe!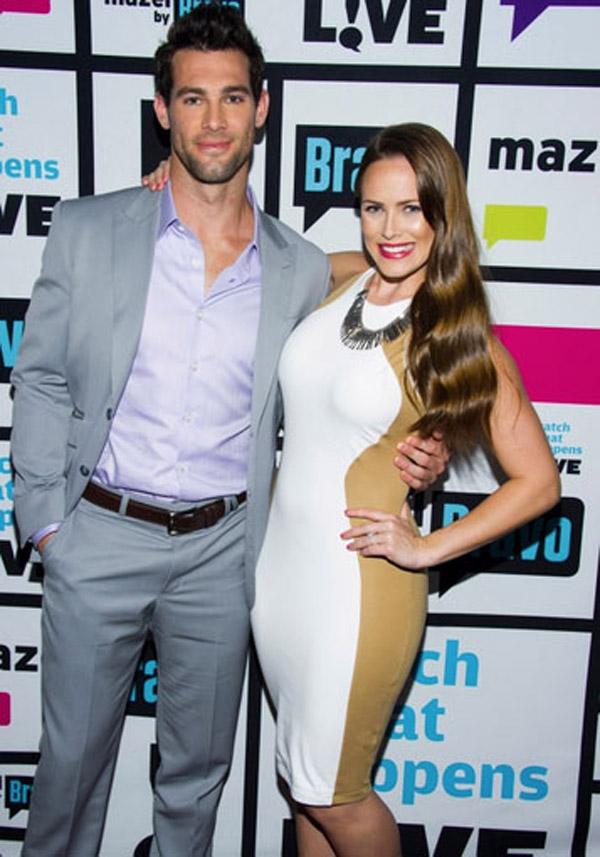 Wednesday Best: A picture says a thousand words: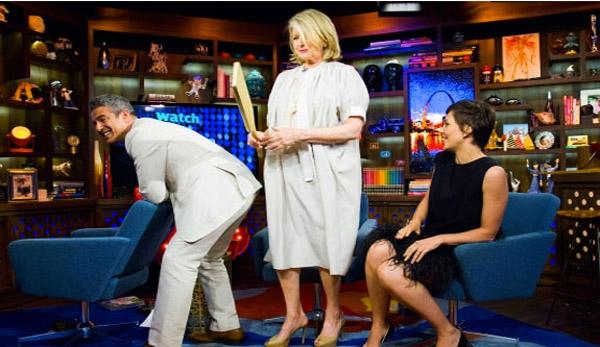 Wednesday Worst: I'm only JUST now realizing that Maggie Gyllenhaal looks like Vera Farmiga? This is only a personal "worst" BTW, as they are both amazing and beautiful.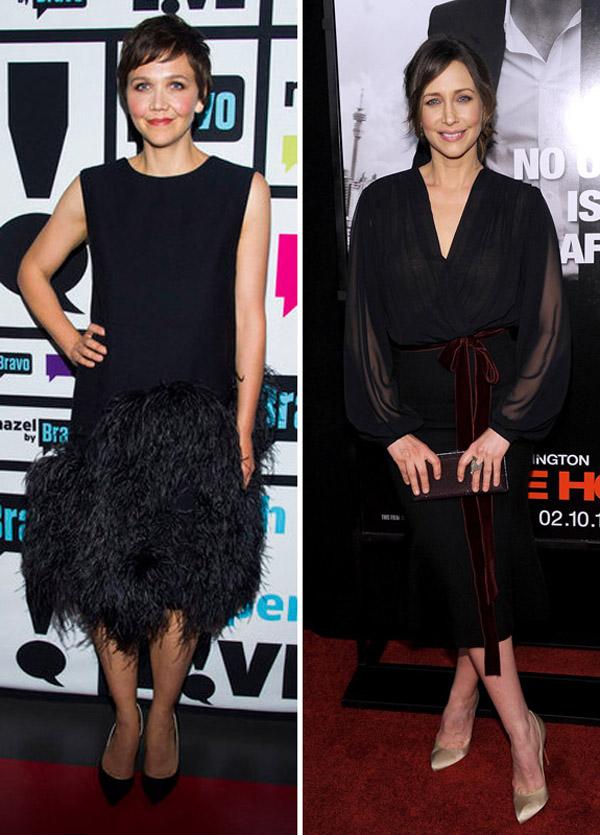 So that's that. Do you think this was the BEST week of WWHL ever? What was your favorite part? Tell us in the comments below or tweet us @OKMagazine.