VIDEOS
Watch What Happens When Jimmy Kimmel Tricks Die-Hard Music Fans at Coachella!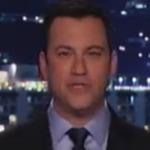 Have you ever heard of Obesity Epidemic, Two Door Cinema Club, The Chelsea Clintons or Regis and the Philbins?
"Music fans in general love knowing about bands that no one else has heard of, so we decided to conduct an experiment," says Jimmy Kimmel of his show's segment called "Lie Witness News: Coachella Edition."
Photos: Celebrity Photos Posted at Coachella
Jimmy Kimmel Live sent a camera crew to ask people walking into the Coachella music festival what they thought of a bunch of bands whose names they made up. "These bands are so obscure that they do not exist," says Jimmy.
MORE ON:
Jimmy Kimmel Live
Article continues below advertisement