VIDEOS
Watch Zoe Kravitz And Whoopi Goldberg Celebrate During Annual Village Halloween Parade In NYC!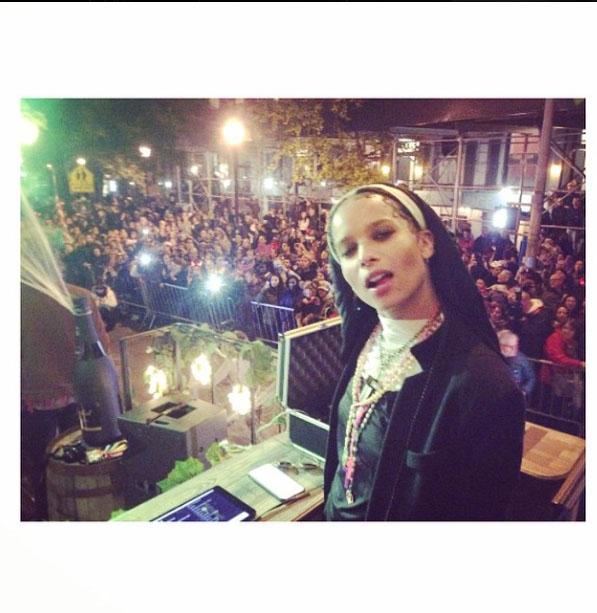 Whoopi Goldberg and Zoe Kravitz took part in the annual Village Halloween parade in NYC this past weekend, riding on the floats and waving to fans!
In addition to being a special guest, Zoe also DJ-ed while wearing a nun costume! Fans screamed her name as she went through her set at the famous parade. Zoe's costume was pretty believable, as she was decked out in a lot of crosses and rosary bead necklaces!
Article continues below advertisement
Check out the video above. What do you think of Zoe and Whoopi's costumes?