VIDEOS
WATCH: Zoe Kravitz Is Asked About Giuliana Rancic's Hair Comment!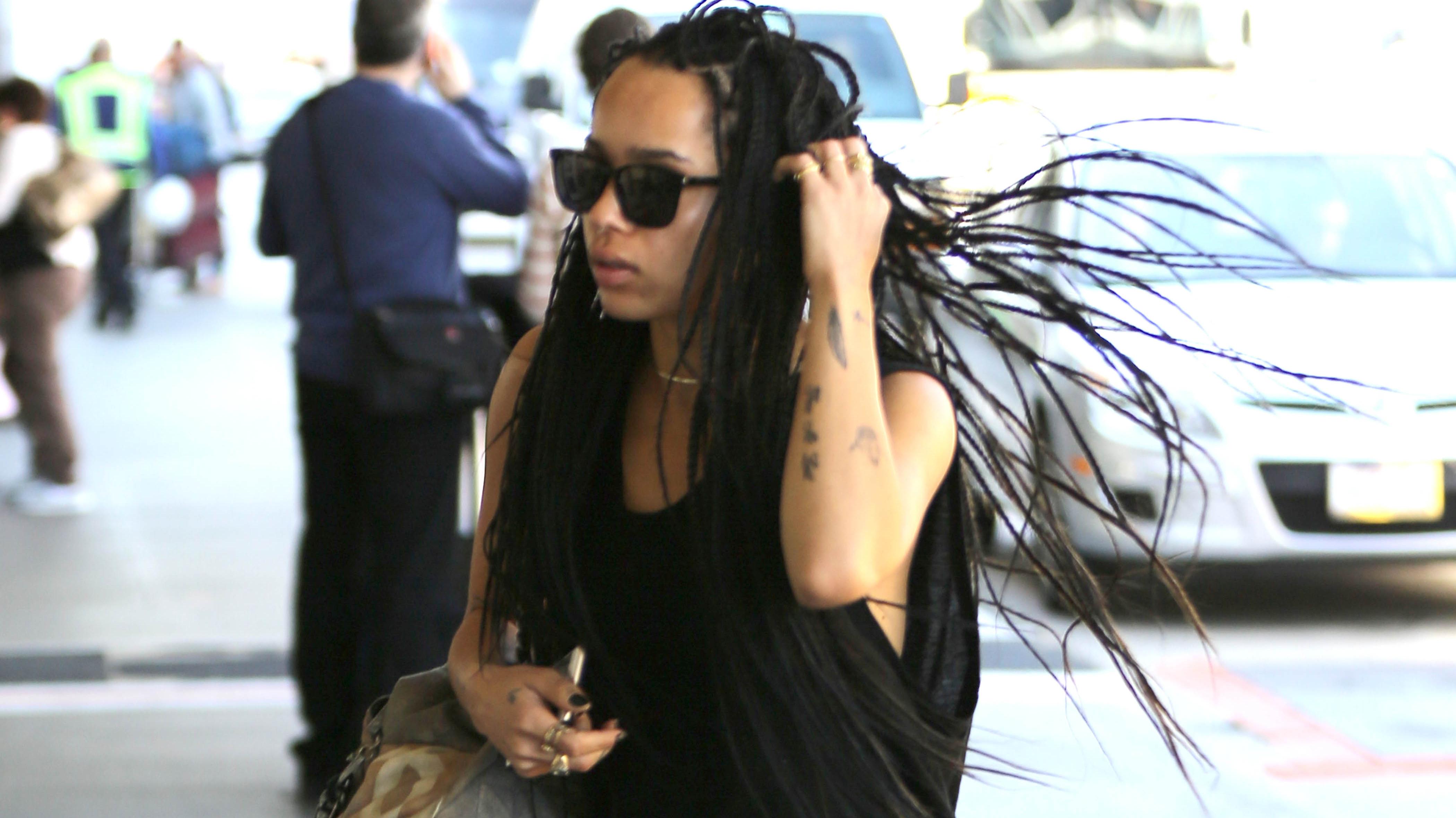 Amid the controversy regarding Giuliana Rancic's recent comments about Zendaya's dreadlocks at the Oscars, it was only a matter of time before Zoe Kravitz was asked her opinion.
Everything To Know About Giuliana Rancic's Comment On Zendaya's Hair
As she headed out of LAX, Zoe was questioned, but remained silent. She is the perfect person to ask, considering her parents Lisa Bonet and Lenny Kravitz both wear their hair in dreadlocks, and it is their signature style.
Article continues below advertisement
Is Zoe Kravitz Dating Chris Pine?
Earlier this week, while speaking about her unique look on E!'s Fashion Police, Giuliana said Zendaya looked like she "smells like patchouli and weed." Many stars in Hollywood were not too pleased about the seemingly racist remarks, including Zendaya!
Giuliana has since apologized, but we'll likely being hearing more about this controversial situation in the days to come.
Watch the video of Zoe above. What are your thoughts on Giuliana's remarks? Let us know in the comments section below.