VIDEOS
We Don't Know How She Does It: Jennifer Lawrence Becomes Even More Perfect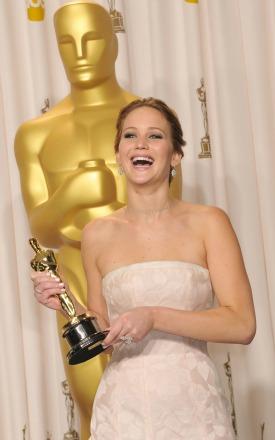 With every step and every word, Jennifer Lawrence becomes even more perfect!
After winning the Oscar for Best Actress last night, Jennifer Lawrence stopped by the press room to answer a few questions.
She answered questions about "the fall", what was going through her mind ("a bad word") the process of getting ready that day ("I took a shower") and making friends at the Oscars.
And to the guy who asked her if she's worried she's peaked too early: really dude? That's your question?
Article continues below advertisement