VIDEOS
What We Learned From This Week's 'Real Housewives of Orange County'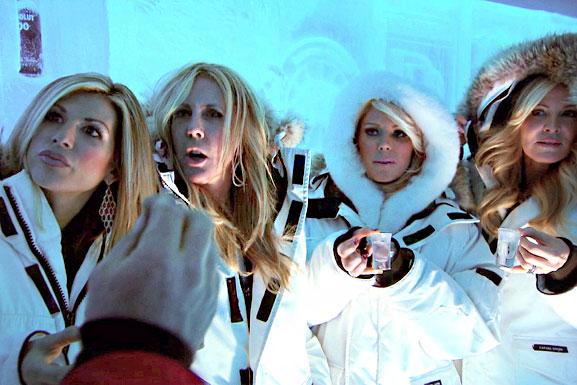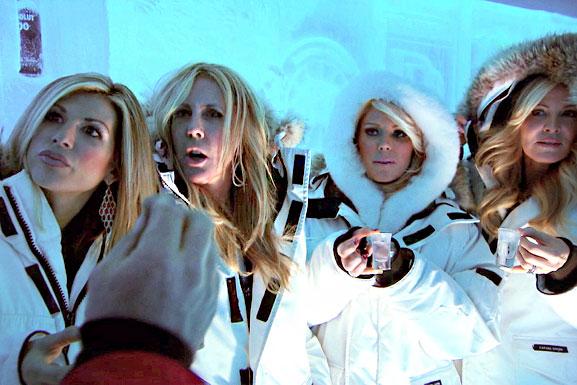 The OC ladies are still in Whistler, British Columbia (yes, Canada) this week and tensions are running high as they head to dinner. After the showdown between Vicki and Lauri on the slopes last week, there's only one word to describe what's in store—awkward! I love how everyone is pre-gaming before what is sure to be a drama-filled meal. You might be in Canada, Lydia, but while you can take girl out of the OC, you can't take the OC out of the girl, sistah.
Article continues below advertisement
OK News: Oribe Shares How To Get J.Lo's 'W' Magazine Cover Look
Lauri isn't backing down from Vicki at dinner and Gretchen continues to try to prove her point about Vicki being hypocritical for accusing her of cheating on her ex-fiance Jeff while she herself was cheating on her ex-husband Don. Vicki continues to express her hatred for the word hypocritical. She says it's ironic, not hypocritical.
I am so over this argument—I'm taking it to Dictionary.com.
hyp·o·crite
noun
A person who pretends to have virtues, moral or religious beliefs, principles, etc., that he or she does not actually possess, especially a person whose actions belie stated beliefs.
It sounds to me like V is a hypocrite. And what does Gretchen want from you? An apology! Maybe some respect!
Photos: Tour Melissa Joan Hart's New Baby Nursery
After the rest of the group leaves dinner, Gretchen and Tamra try to hash things out over some things G has recently said that Tamra believes to be lies, particularly about the, wait for it, Malibu Country role she was allegedly offered. I knew Malibu Country would come back into play this week! I'm torn on this one because I totally get why Tamra thinks Gretchen is being super-sketch, but I also get where Gretchen is coming from—I mean if she were going to lie about a role, wouldn't it be on a better show? You know, one that wasn't going to be canceled immediately? It doesn't feel like T is buying it.
Article continues below advertisement
The group goes snowmobiling and Vicki pronounces herself as a master snowmobiler because she grew up in Wisconsin and wants to drive really, really fast. She then falls off her snowmobile. Amazing. This is where the quote of the night award goes to one Alexis Bellino: "Of course Vicki is explaining how she's going to go fast and low and behold she's the first one to fall. Now that's irony." Love it!
OK! News: Who Will Wear This David's Bridal Bridesmaid Dress?
Silliness and frivolity ensue when the ladies have a snowball fight. Lauri asks Vicki if they can have a talk in private about their differences. Vicki agrees but then in her confessional interview says it will never happen. Oy.
Cut to a much-needed Heather Dubrow scene who is on her way home from working on, yes, Malibu Country. I just can't anymore with that show.
Article continues below advertisement
Heather, Terry and the fam have a really cute moment when she returns home from set. The Dubrows are hands-down the most normal, lovely couple on reality TV. But we must get back to the craziness in Whistler…
OK! News: Go Behind the Scenes of The Real
Tamra has A Christmas Story moment where her tongue gets stuck to a huge block of ice in the vodka ice room at dinner. Thankfully they free her with minimal damage. She calls Dr. Terry for reassurance that her tongue isn't going to fall off from frost bite. He thinks everything will be just fine. I'm relieved because I don't want to live in a world where Tamra Barney isn't sharp-tongued. What if it affected her ability to deliver those one-line zingers?
Next week the ladies return to the land of SoCal where Gretchen and Alexis attempt to reconcile and Heather and Terry have to make a big decision.
What was your favorite moment from this week's episode? Share it in the comments below or tweet @OKMagazine.