VIDEOS
Chris Harrison Reveals Why Rachel Lindsay Was Announced 'Bachelorette' So Early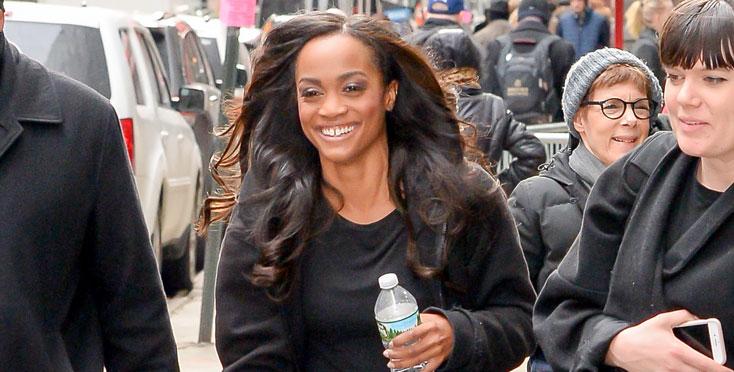 Bachelor nation is rejoicing over the fact that Rachel Lindsay will be ABC's next Bachelorette, but fans and followers are still wondering why the announcement came so early.
The network made the big reveal before Nick Viall even made his pick on the season finale. He still has four women left vying for the final rose, and Lindsay is one of them! Talk about a major spoiler to viewers!
But show host Chris Harrison is finally explaining the reasoning behind ABC's decision to announce the series' next leading lady earlier than usual.
Article continues below advertisement
"So, can we clear something up? First of all, I am so excited it's Rachel. I adore this woman. She's going to be fantastic," Harrison told Kelly Ripa on Live with Kelly on Friday morning. "She's a star. She just has this star quality about her."
"We named her the Bachelorette early because weird TV calendar stuff is that The Bachelor runs right up to when we start taping The Bachelorette. Like, we're talking days. We're done. And she goes further in the show and we're like, 'Well we need to let everybody know that Rachel's our Bachelorette. We would like to cast the show for her.' We cast all year long, but like we did with Nick, it's easier with The Bachelor because the calendar is different leading into it. But we wanted everyone to know it's Nick so we can find people that really want to be with Nick. And so we want to cast the show for Rachel, but we can't do that in two days."