VIDEOS
Why You Won't Recognize Snooki — Watch!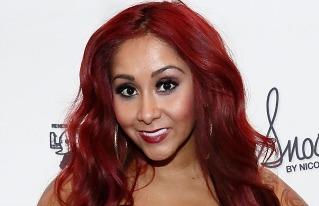 If you saw Nicole Polizzi out partying you wouldn't recognize her. Not because the new mom — best known to Jersey Shore fans as Snooki — doesn't consider clubs her top priority anymore, but because the 4 foot 9 MTV star recently lost 42 pounds. Watch the video above to hear the self-proclaimed "hot mom" talk about her motivation behind the weight loss, and what her fiance has to do with it.
Are you inspired by Snooki's weight loss? Tell us by tweeting @OKMagazine, or share your thoughts in the comments section below.
Article continues below advertisement