VIDEOS
Will Joan Rivers' Family Sue for Medical Malpractice?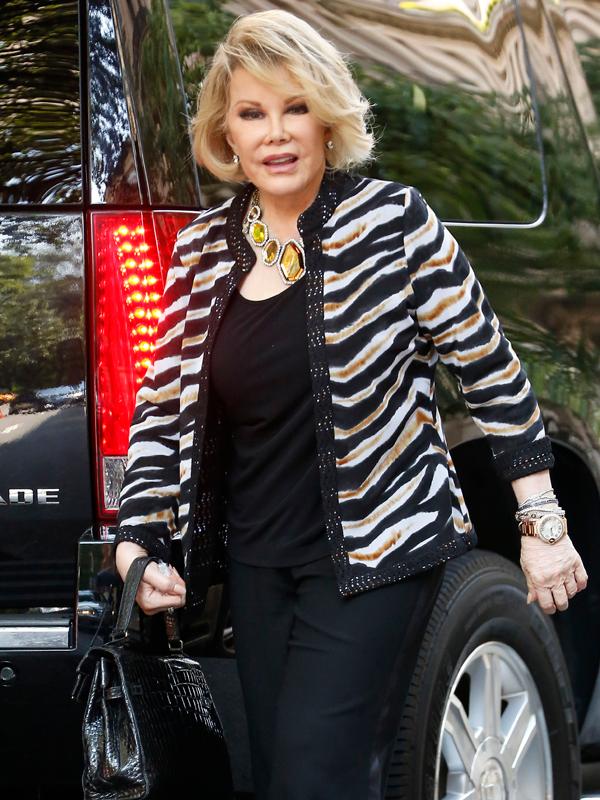 While Joan Rivers remains in a medically-induced coma following her cardiac arrest during a vocal chord surgery, her family is reportedly considering suing the medical facility for a botched surgery to hold someone responsible.
According to Perez Hilton, a source claims that the family is angry over the medical emergency and that someone of Joan's age should not have received this surgery as an outpatient.
Article continues below advertisement
OK! News: Ashlee Simpson and Evan Ross Tie the Knot
Joan was admitted to the hospital after she stopped breathing during her surgery at an outpatient facility on the Upper East Side of New York City. According to the Daily News, doctors will take her out of her medically-induced coma to examine the star's brain function. It's also reported that Joan could be left in a vegetative or immobile state after coming out of coma. However, a source allegedly told the Daily News that Joan wouldn't want to be a burden on her family.