VIDEOS
Will The Sisters Grow Apart on 'Tia & Tamera'? Tamera Mowry-Housley Dishes!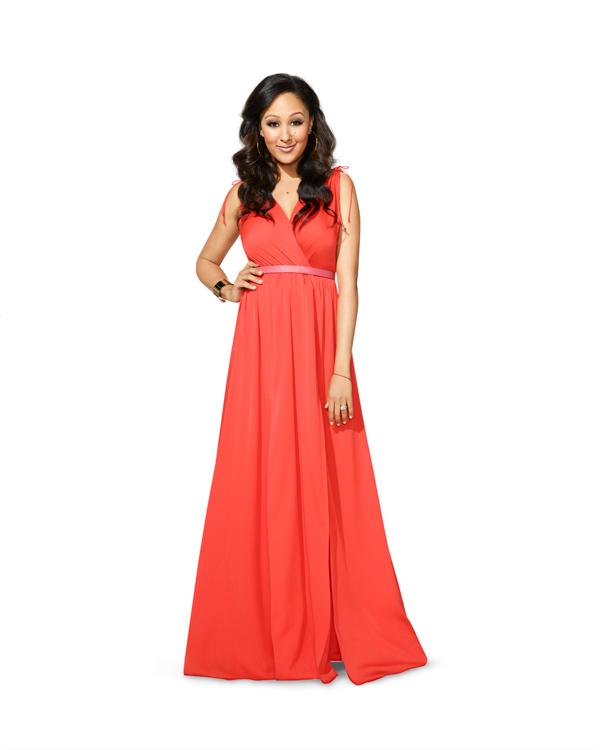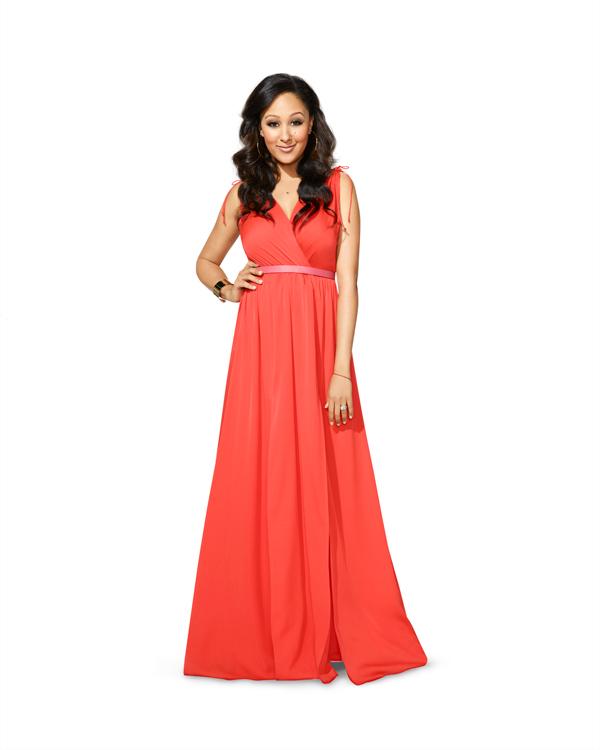 Tamera Mowry-Housley and twin sis Tia Mowry-Hardrict have been inseparable since birth, but teasers for the upcoming third season of their Style reality show Tia & Tamera, premiering Sunday, July 14, show the sisters struggling to connect as easily as they're accustomed. Tamera chatted with OK! about what fans can expect from the highly-anticipated new episodes, her new talk show The Real and, of course, mommyhood.
Article continues below advertisement
Photos: Check Out Giuliana and Bill Rancic's Gilt Baby & Kids Shop
OK!: What can we expect from the season premiere of Tia & Tamera?
Tamera Mowry-Housley: You'll see we're in two completely different moments of our lives and usually we're always in sync since we're twins and we aren't anymore. We have to adjust to that. Usually, and you see this a lot throughout the season, usually at the drop of a hat my sister and I come to each others rescue but now as we're parents and we're married we have different priorities. We have different things we're interested and that we want to do. As sisters it was a little hiccup because we weren't used to it.
OK!: Last season we saw you and Tia argue a bit about parenting styles. Now that you're a mom, do you feel any differently about your approach to parenthood?
TMH: For the most part my sister and I are the same...for the most part. The only thing we differ in is I'm a little bit more structured and it's because I have to be because of my lifestyle. I'm very busy and my family lives in two different places so it's very important that my son is on a very strict schedule. She's a little bit more lenient in that and then also our sleeping patterns for our kids (are different). She's a co-sleeper with her son and I wanted Aiden to sleep in his own bed. At eight weeks he was sleeping in his own bed. It's because I've only been married for two years whereas my sister's been married for five and a half—Adam and I want our bed!
MORE ON:
Tamera Mowry-Housley
Article continues below advertisement
OK! News: Jeannie Mai's Advice On How To Rock The Boyfriend Jean
OK!: That sounds reasonable! What else are we going to see on the show, anything career-wise since you're also working on The Real?
TMH: You'll get to see us shine individually. The Real has been such a blessing to me. I love people. I love meeting people. I'm intrigued by their lives. I'm intrigued with what they do. So this talk show is perfect for me.
OK!: Did you know any of the women from The Real before you started working with them?
TMH: I knew Adrienne (Bailon) just because of Cheetah Girls—we're both Disney people. And, of course, Jeannie (Mai), she's another Style girl and I'm a huge fan of hers. And Adrienne has also been on Style so it's pretty fun that the show has three Style girls. Loni Love I didn't know but I'm a new fan—she's awesome. And I'm now obsessed with Tamar (Braxton). She's my new friend. I love that girl.
Article continues below advertisement
Photos: The Secret To Halle Berry's Maternity Style
OK!: Since she's a really new mom, have you offered her any advice?
TMH: Yes, I have. We talk a lot about being mommies and it's just so beautiful to see. I love moms. I think moms are…it's a beautiful club to be a part of. You just have this glow on you because you get to see a miracle and a blessing every day and it's amazing to see how that shines on you. You see the exhaustion but you also see this new beauty about moms and it's pretty incredible.
Catch the third season premiere of Tia & Tamera airing Sunday, July 14 at 8/7c on Style.
What's your favorite Tia and Tamera moment? Share it in the comments below or tweet @OKMagazine.