VIDEOS
You'll Never Believe Where Adele Went After Winning Her Oscar!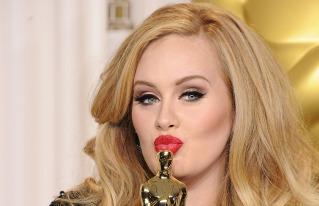 What do you do when you win an Oscar? Go to Disney World? Nope. Hit up a fast food restaurant for some greasy burgers and fries, of course! Check out the video above to see where Adele went after winning her golden statue for Best Original Song. Tell us if you're a fan of the place too by tweeting @OKMagazine.
MORE VIDEOS YOU'LL LOVE:
Check Out How Camila Alves Looks After Baby Number Three!
Article continues below advertisement