Archive
Blake Shelton Gushes Over 'Hot' Girlfriend Gwen Stefani On 'The Voice'—Watch Their PDA Fest!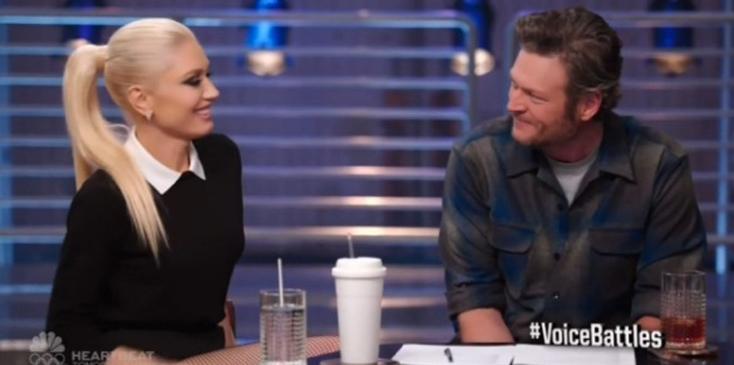 Blake Shelton and Gwen Stefani can't stop flirting! After showing some serious love last week, the country crooner brought back the former No Doubt singer to help mentor his team, but also showed them how to flirt!
Shelton introduced "the great Gwen Stefani" to his first duet team on The Voice on March 21 but didn't stop there! He also called her a variety of adorable pet names including: "rock and roll goddess diva," "legend," "awesome," "badass" and "queen."
Article continues below advertisement
They even haves fans what they wanted with an embrace…of their hands!
"Good to touch you," Blake said while shaking Gwen's hand.
But while Shelton listed his girlfriend's qualities, Stefani made jokes about her lack of country music knowledge—though if her new style says anything, she's definitely getting a bit country!
"Blake wanted to bring in an expert to help you guys, so he called me," she said. "I'm getting there though. I love working outside of my lane."
And if Blake wasn't done there, he added: "She's hot!"
The Voice airs Mondays and Tuesdays at 8/7c on NBC.