Archive
BREAKING: Paula Patton Files For Divorce From Robin Thicke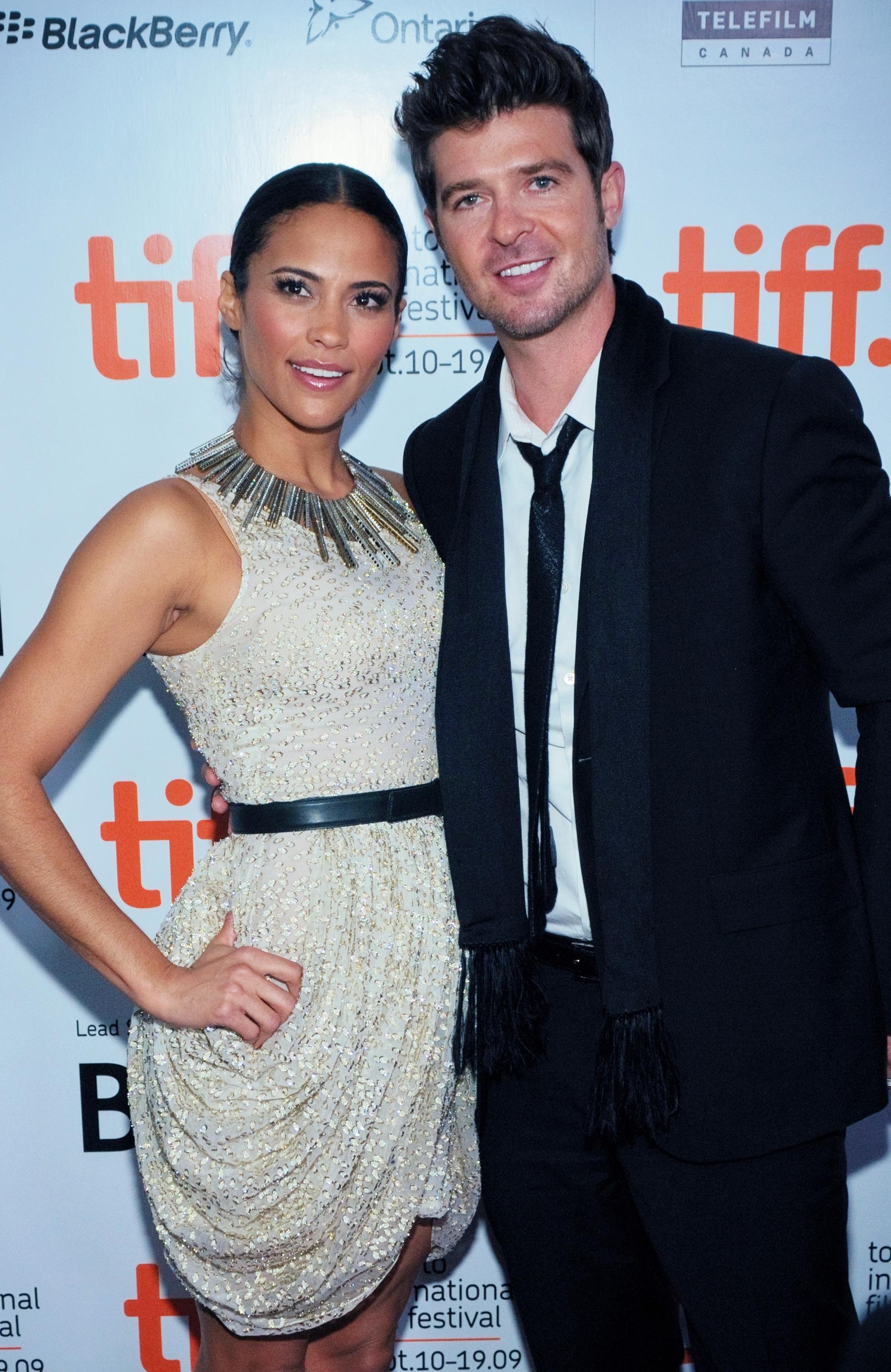 It is official.
Eight months after announcing their separation, Paula Patton has filed for divorce from Robin Thicke. Paula cited "irreconcilable differences," and is seeking joint legal and physical custody of their four-year-old son Julian.
Their split came as little shock to fans, though they have been married for nine years. After "Blurred Lines" became a huge hit, Robin was photographed a bit too often in compromising positions with a number of women while enjoying the nightlife.
Article continues below advertisement
PHOTOS: 22 Couples Who Divorced After Appearing on Reality TV Together
"We will always love each other and be best friends; however, we have mutually decided to separate at this time," they said in a joint statement to People magazine in February.
It was clear that Robin was keen on winning Paula back though, even titling his latest album (which was a huge flop), "Paula," and dedicating it to her.
The former lovebirds married in 2005 after dating throughout their teenage years. Paula and Robin met at an 18-and-under nightclub in Los Angeles when she was only 15 and he was 14.
PHOTOS: 13 Celebs Who Went Wedding Dress Shopping on TV
Robin said in an interview last year that he knew right away that Patton was the woman for him. "I knew she was special the night I met her," and years later, their love is still ironclad, he said at the time.
"As a relationship progresses, you fall in love again in so many deeper ways. You realize that you need each other and you can't live without each other."
Do you think they should have split, or should they have tried to work things out? Comment below or tweet us @OKMagazine.