Archive
WATCH Claudia Jordan Break Glass During Group Argument On Philippines Trip In Exclusive RHOA Clip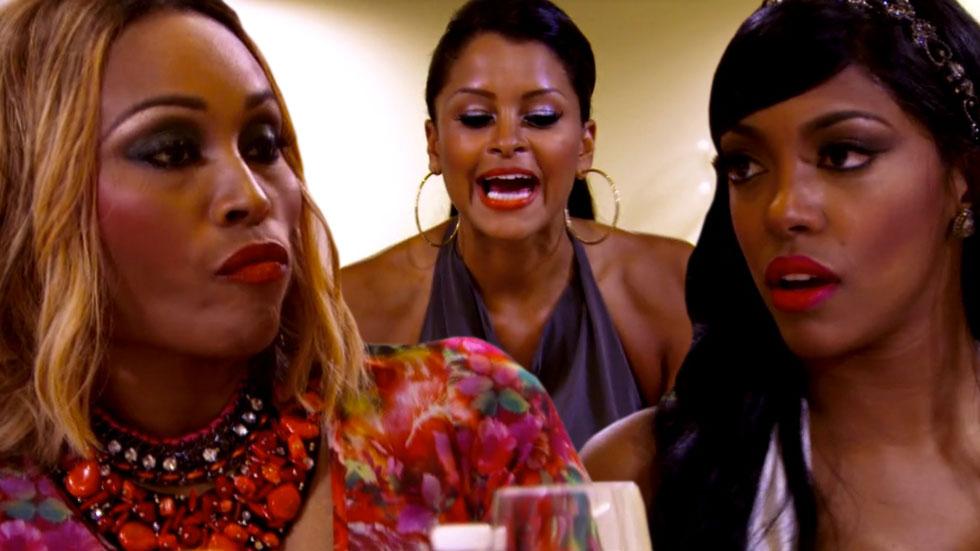 Article continues below advertisement
"I want to say that I apologize to you. Whatever is going on in your life with your husband is your business," Bailey tells Parks, referring to her decision to bring up cheating allegations Parks' husband made against her at a group dinner earlier in the season.
"Do you want to respond," Jordan asks Parks. However, an unbothered Parks refuses to address Bailey's apology, looking blankly at Jordan as she lingers over the question.
Parks' cool reaction sparks a chuckle from Kandi Burruss and Porsha Williams that frustrates Jordan, leading the trip host to ask the pair to stop laughing and take the dinner a little more seriously. Now why did she do that!?
"Let me lay this out," Williams bites back at Jordan. "I'm very grown. And if I'm looking at Kandi and we make a giggle at each other, I'm not going to be checked because I'm giggling at somebody." Williams then goes on to say she respects what Jordan's "intentions may be" with the meeting but feels that her line of questioning in making things "stressful" for everyone at the dinner.
Article continues below advertisement
And be sure to tune into the latest episode of The Real Housewives of Atlanta on Sunday at 8 p.m. EST on Bravo.