Archive
Corey Gamble 'Hates' Kim Kardashian — Why He 'Can't Stand' Her REVEALED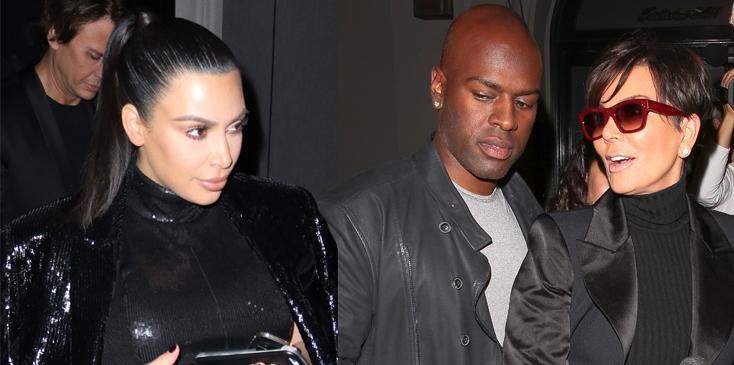 Corey Gamble may be close — maybe too close — to Kourtney Kardashian, but he certainly doesn't get along well with one of Kris Jenner's daughters: Kim Kardashian!
A Kardashian family insider told OKMagazine.com exclusively that the momager's 35-year-old boy toy "can't stand" Mrs. Kanye West and their behind-the-scenes feud has been happening "for the better part of a year" — and it's all her doing!
"Kim treats Corey like he's staff and he hates it," the source said. "He can't stand her and Kris knows it."
Article continues below advertisement
While Corey has been "biting his tongue" about his hatred for Kardashian, Kim has not stayed silent and is beyond vocal about her perceived shortcomings for Gamble.
"She's highly critical of everything he does or doesn't do and Corey can't stand her," said the insider.
Kardashian "always criticizes his choice in clothing," the source said, and constantly "tells him he's not dressed up enough to escort her mom" around town. And even before she even lost weight, Kim was constantly "urging him to hire a trainer and lose weight and commenting if he hasn't."
"He finds her incredibly arrogant, a total narcissist and a meddling opinionated out-of-touch nightmare," said the insider.
Because of their bitter battle, insiders say he "played a huge role in Kris throwing Kim and Kanye out" of her house.
"She knew he was going to leave her if she let Kim and Kanye stay so she had no choice but to throw them out," the source said. "They'd more than overstayed their welcome anyway."