Archive
Dear Hollywood: STOP Chopping it All Off!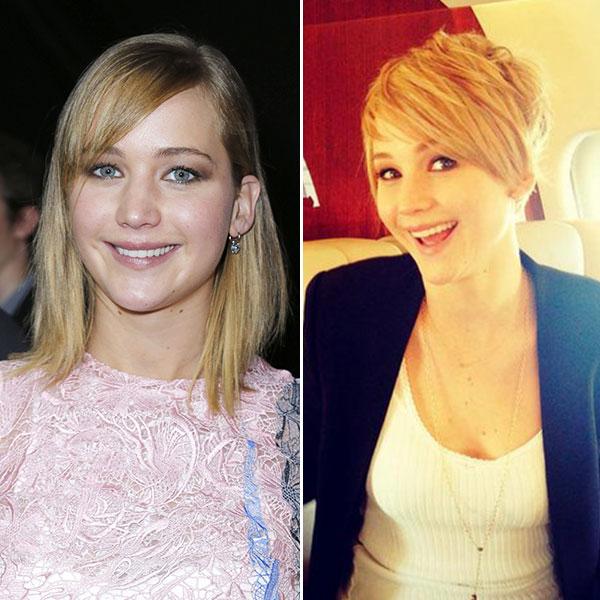 And another one goes under the knife, er, scissors: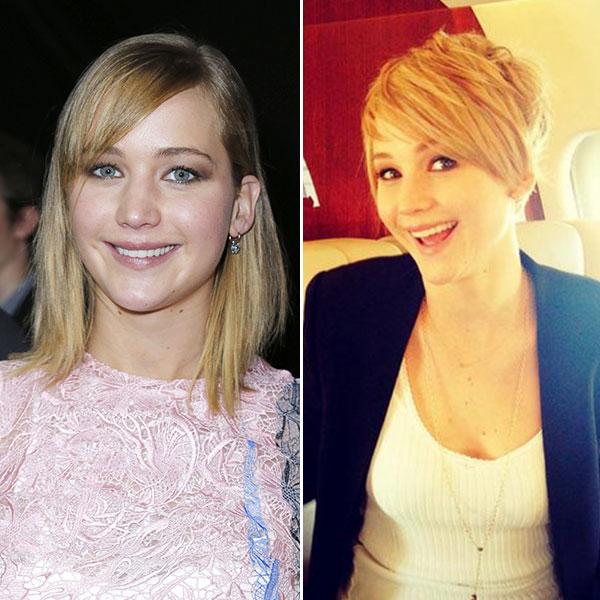 Now, I love me some Jennifer Lawrence, but Miley, Beyoncé, Charlize, Jennifer Aniston, Jennifer Hudson, and now Katniss?! The Hunger Games star just posted the above pic on her Facebook page, saying: "Headed up north for #GLOBALFANDAY with The Hunger Games Catching Fire cast. Follow this page all day for updates!"
Article continues below advertisement
Jen went dark while she was filming, but now she's back to her blonde ways and is taking the short hair, don't care motto to the socials. We asked celebrity hairstylist Angelo David to weigh in on Jen's new look:
"I think the short hair look works for Jennifer Lawrence. Although it tones down the 'sexy factor' with her previous long locks, the hairstyle makes her even more likeable because of the way the style frames her beautiful face. I noticed there is a surge of celebrity short hairstyle lately, which I personally think is a very fun trend. The short hairdo craze signals that women are going for the care-free/less maintenance look as they approach the new season, and a lot of celebrities are cutting their long locks to join the bandwagon. Short hair, however, comes with a different (but less complicated) hair regimen, so I would recommended my Angelo David Sea Foam Styling Mousse for texture and to keep sure her locks are in place," says David.
Of all the ladies rocking pixies, bobs, and lobs, who is killing it in the hair game though? You be the judge below.