VIDEOS
Jennifer Lawrence and Liam Hemsworth Cuddle Up On Set and Josh Hutcherson Talks Awkward Hunger Games Kiss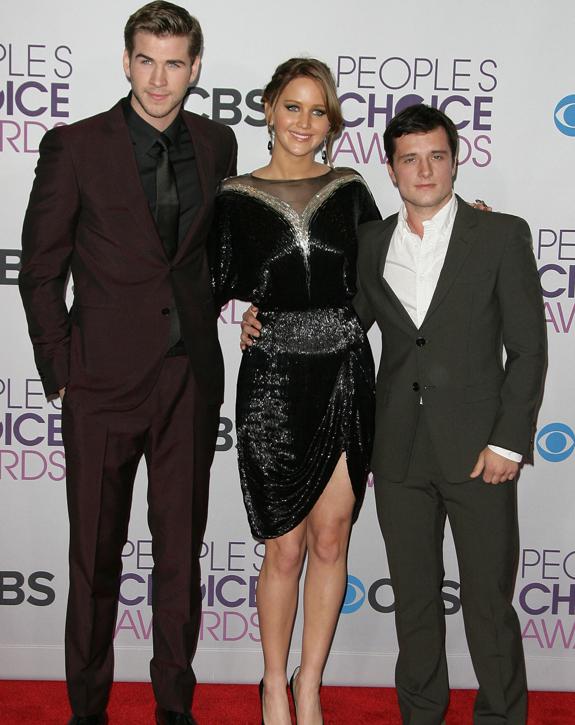 More Hunger Games news has been released and we couldn't be more excited! The highly anticipated Mockingjay flick will be here before we know it, but while we wait, paparazzi snapped pics of Jennifer Lawrence and Liam Hemsworth filming in Georgia. The pair were spotted cuddling up in their Katniss and Gale costumes on set and joking in between takes. Check out the series of photos by clicking play on the video above!
Article continues below advertisement
Christina Aguilera Joins The Hunger Games: Catching Fire With Ballad "We Remain"
Josh Hutcherson has also been in the media this week regarding his new interview with Glamour magazine. The spread features Josh dishing on everything from The Hunger Games: Catching Fire to his awkward kiss with Jennifer Lawrence. So why is the romance weird between Jennifer and Josh? Because the two are best friends! "There are times when we've had to cut because we can't get through a take without laughing." He also opened up about the new cast members by saying, "Jennifer and I were nervous about our new costars because we're kind of crazy when we're together, so it can be a little scary for the new people. But everybody jumped right in. It was a fun vibe on set." Read the full interview on Glamour here!