Archive
Jake Gyllenhaal and Rachel McAdams: New Couple Alert?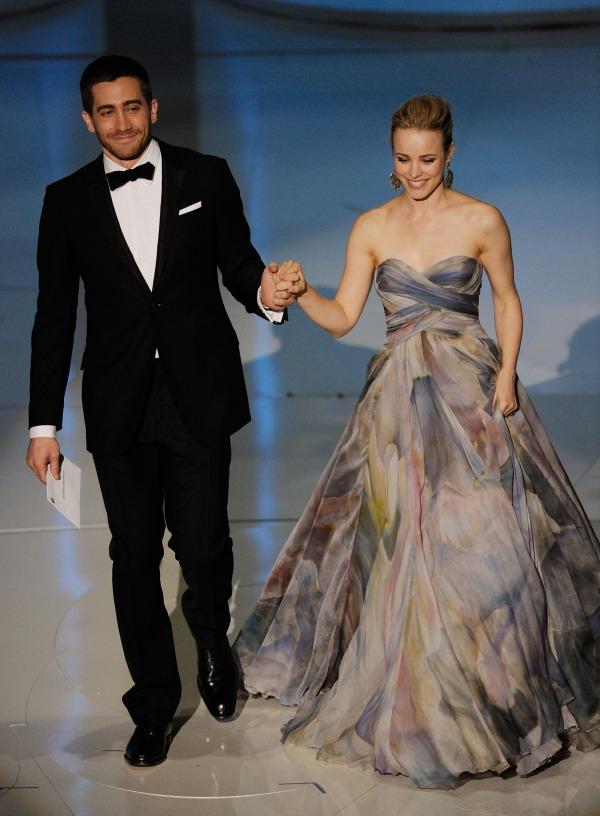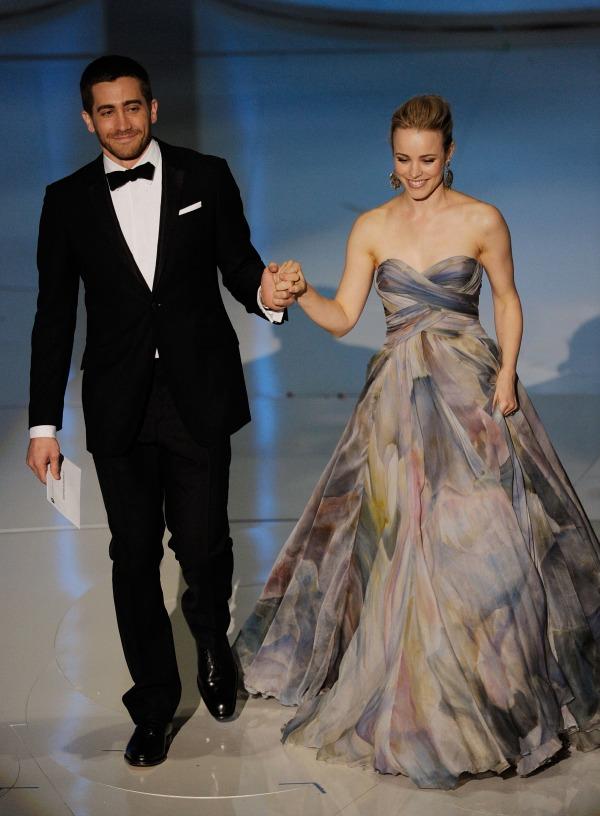 Jake Gyllenhaal and Rachel McAdams are getting cozy – on and off set!
That's amore! Sitting side by side during dinner at an Italian restaurant in NYC, they looked just like any couple in the beginning phase of a new romance, holding hands and gazing into each other's eyes. But it wasn't just any lovestruck duo—it was Jake Gyllenhaal and Southpaw costar Rachel McAdams!
Article continues below advertisement
"They looked really happy and were very friendly," says a witness who saw the actors dining at Lugo Caffe on June 7. After dinner, they continued their night out together, heading to nearby Madison Square Garden to attend the Miguel Cotto-Sergio Martinez boxing match, where they stayed close all night.
"There is no denying the electric chemistry between Jake and Rachel," an insider tells OK!. "The attraction was instant. From the moment they started working together, Jake and Rachel just connected intellectually and emotionally."
Head Over Heels
It isn't the first time Jake and Rachel have enjoyed a romantic night out: On June 3, they were spotted having an intimate dinner at Meat and Potatoes in Pittsburgh, where they are filming.
"For Jake, Rachel is the complete package," the insider says. "She's incredibly smart and well versed in arts, politics and culture, but she's not a show-off. Of course, it helps that she's gorgeous."
Article continues below advertisement
PHOTOS: The Million Dollar Listing Miami cast dish on the best celeb homes
And the feeling is certainly mutual. "Rachel is drawn to passionate, artistic guys," says the insider. "Jake fits that bill perfectly."
But while the pair may be falling for each other fast, their budding romance has to wait: Jake, 33, has been dating Sports Illustrated model Alyssa Miller on and off since last summer, while 35-year-old Rachel and music manager Patrick Sambrook have been together since last summer, after she split from actor Michael Sheen.
"The fact that they're both in relationships with other people is the elephant in the room," says the insider. "They are tiptoeing around the issue, but with them hanging out with each other all the time, the situation is bound to come to a head. Though Jake and Alyssa are supposedly serious, no one would be surprised if he breaks up with her and pursues a relationship with Rachel."
Especially since both Jake and Rachel have a history of getting romantically involved with their costars. Jake coupled up with Reese Witherspoon when they starred in Rendition in 2007, and they were on and off for almost three years. Rachel famously dated her Notebook counterpart Ryan Gosling for four years (devastating fans when they split), and later Michael, with whom she starred in Woody Allen's ensemble film Midnight in Paris.
Article continues below advertisement
"For the time being, Rachel and Jake are in the flirting stages," the insider admits. "But it seems like it's just a matter of time before they cross the line and become full-fledged lovers."
OK! News: Is Obama rooting for England's soccer team? See the evidence!
Flirting with disaster?
Rachel and Jake may be getting close during filming, but things haven't gotten serious yet — mainly because both are still dating other people. "It may be technically true that Jake hasn't cheated on Alyssa and Rachel hasn't cheated on Patrick," says the insider. "But there is such a thing as an affair of the heart." A source says that Rachel always saw Patrick as a rebound: "She never felt really invested." Meanwhile Alyssa, says the insider, "Is worried that Jake has one foot out the door."
Do you like Jake and Rachel together as a couple? Tell us in the comments below or on Twitter @OKMagazine.