Archive
'I Want To Be Like' Briana! Kailyn Lowry BREAKS DOWN Over Baby Daddy Drama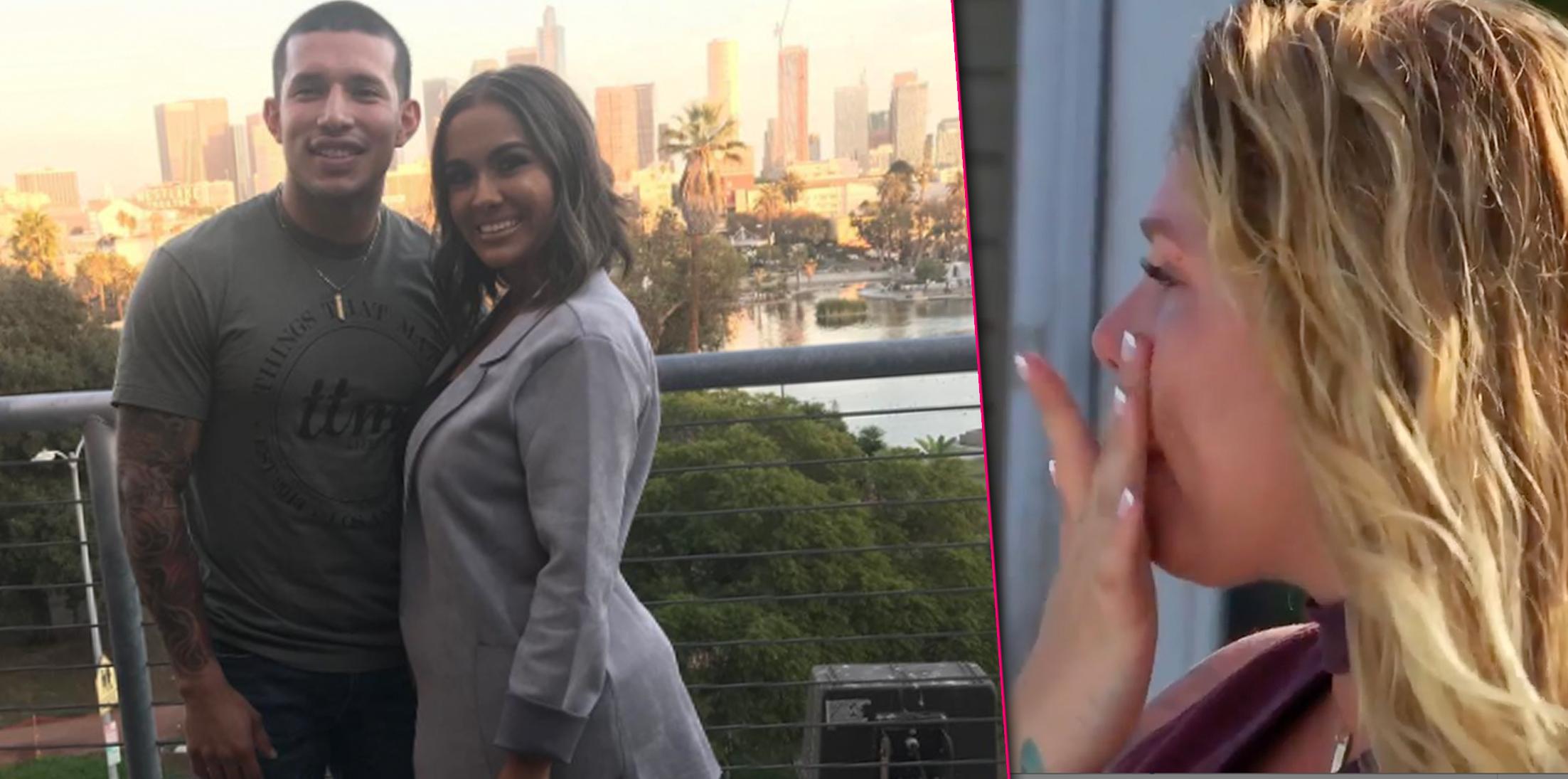 Love triangle?!
In a sneak peek clip for Teen Mom 2, a very pregnant Kailyn Lowry was expected to give birth to her third child with her third baby daddy, Chris Lopez, any day! "We could have a baby as early as Friday," the reality star told her friend. "Chris didn't come to my last ultra sound because he slept through his alarm." She added that she doesn't think that he will show up to her next ultra sound either.
Article continues below advertisement
When her friend asked if she would like for Chris to be there with her, Kail replied, "Part of me doesn't think he deserves it. I just have a lot of mixed emotions about it like sometimes I want him to be there and sometimes I'm like 'f**k him' after everything he's done."
Her friend told her that she feels that Kail has those mixed emotions because she "hopes" Chris will change his ways. Kail replied, "I don't want to have the hope though, I want to be like how Briana DeJesus was when she was describing her situation with Luis, like he cheated on her and that was it, like why can't that be me?"