PHOTOS
Kailyn Lowry BLAMES Enemy Briana DeJesus For 'Teen Mom 2' Ratings Plunging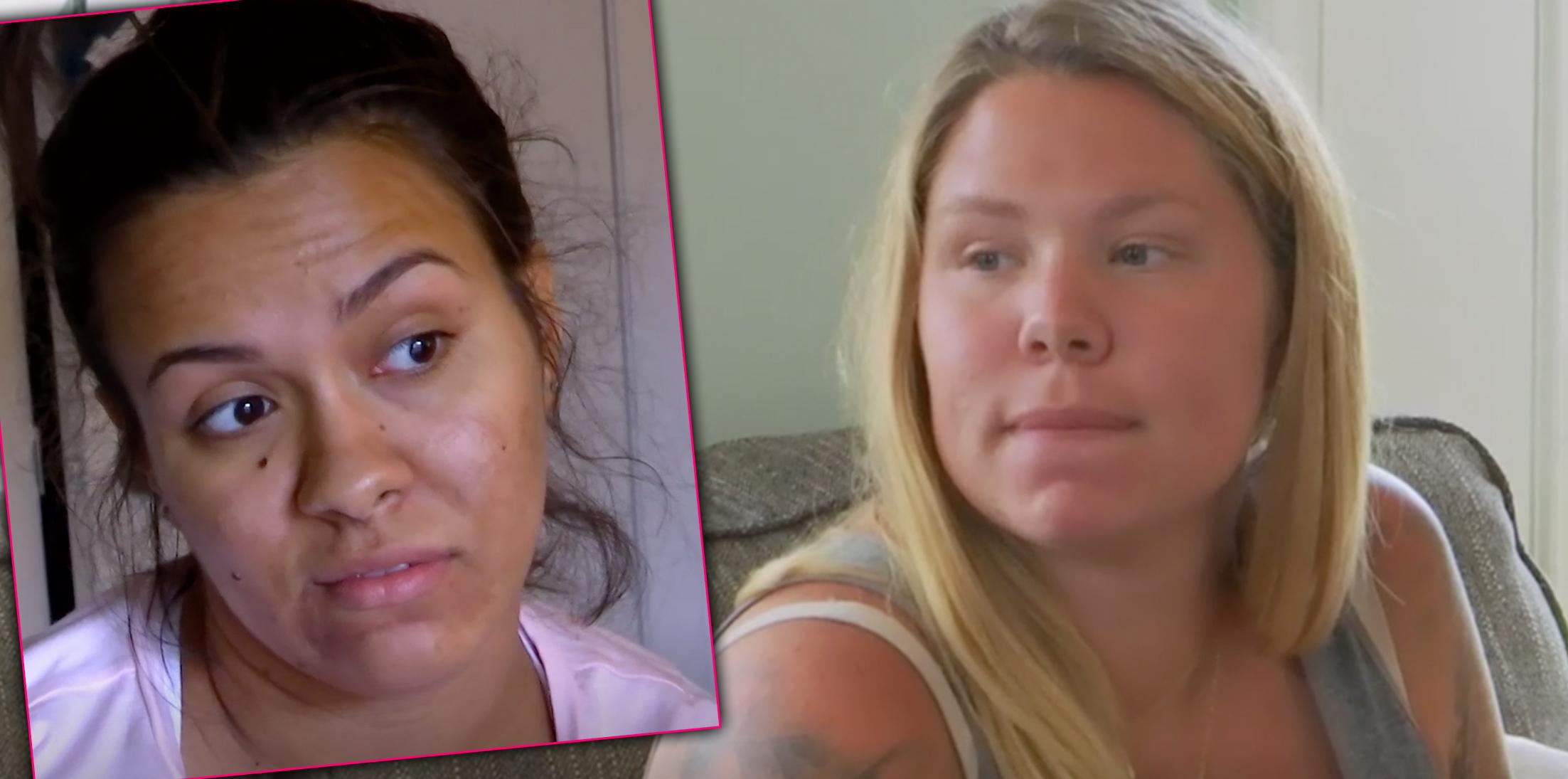 The war is still going! Teen Mom 2 enemies Kailyn Lowry and Briana DeJesus have been feuding since this past weekend, starting at the reunion taping in Los Angeles. But now, they have taken it to Twitter! Kailyn blamed her ex-husband Javi Marroquin's new girlfriend for the plunging ratings for the MTV show, but Briana is insisting the ratings are still "very good." RadarOnline.com revealed the truth behind the women's claims!
Article continues below advertisement
A fan tweeted, "They should be thanking Briana because if they had to get a 5th mom for the show ratings must have been down!"
And Kailyn fired back, "Actually now that she's on they went down lol. If it isn't broken, don't fix it."
Article continues below advertisement
Briana tweeted a screen shot of a text message conversation about the ratings between her and a producer. After asking, the producer said they are "very good!"
So, is Kailyn right or Briana?! Radar revealed the ratings for the MTV realty series after the fifth mom was added.
Article continues below advertisement
Ratings By the Numbers reported 1,746,000 viewers tuned in for the Season 7A premiere. For the season 7B premiere, 1,607,000 watched. For the season 7B finale, 1,431,000 viewers checked out the series.
After Briana joined the series for Season 8, ratings hit 1,487,000 viewers, a decrease from the Season 7A and Season 7B premieres.
Article continues below advertisement
For the most recent episode, which aired on October 17, 1,081,000 tuned in.
As reported by The Ashley's Reality Roundup, Kailyn and Briana got into a verbal fight. The reasoning was unknown, but it could have been over Briana dating Kailyn's ex-husband. Yikes!
Are you team Briana or team Kailyn? Let us know your thoughts in the comments section!