Archive
Kim Kardashian Gives Khloe An Unsolicited Fashion Makeover!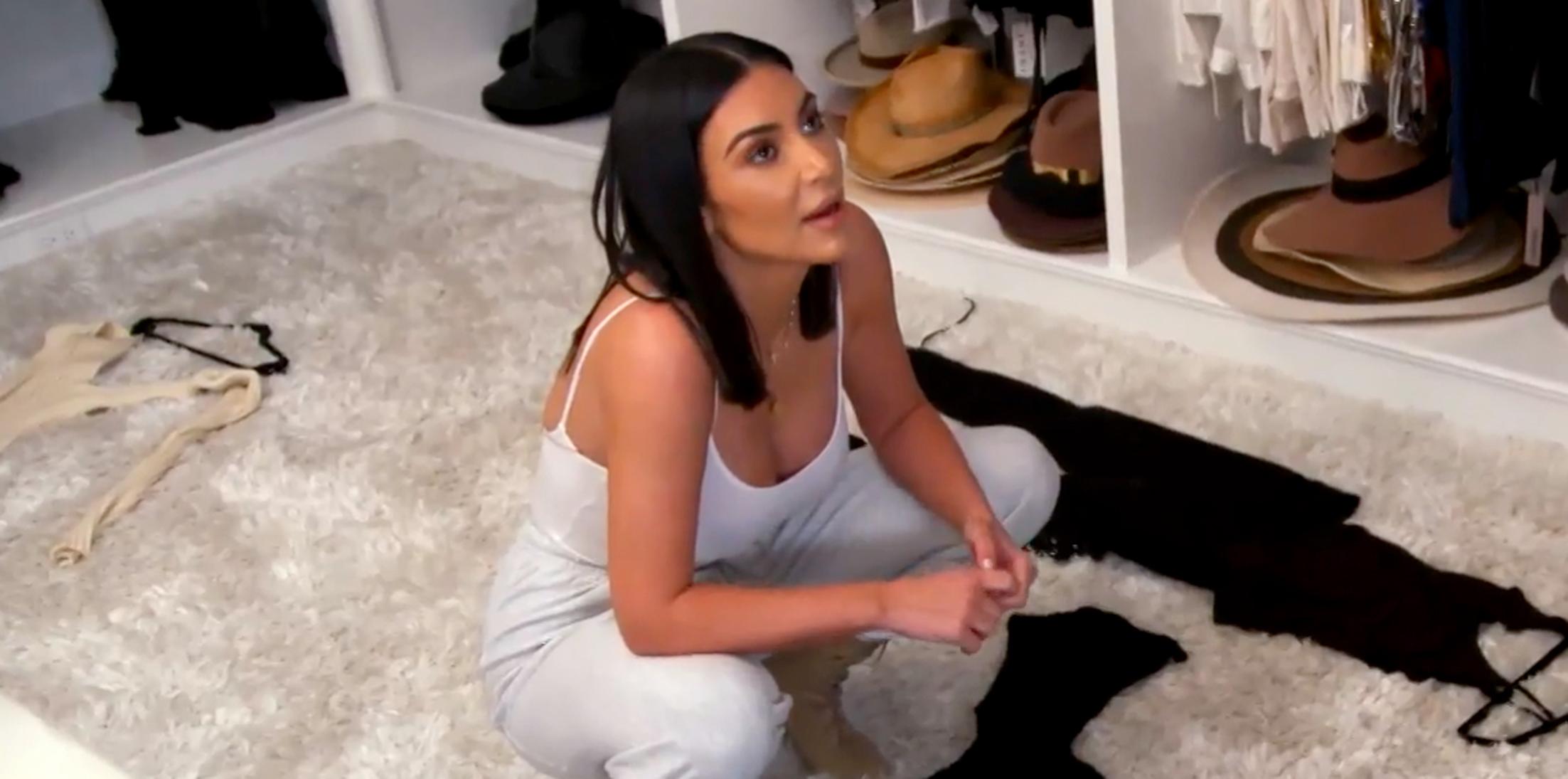 Article continues below advertisement
"Oh my god, it looks like My Super Sweet 16!" Jonathan yells as they enter Khloe's closet.
He then grabs a stiletto heel from the shelf and says, "What the hell are these? Holy crap! This is like five animals in one—a zebra, a snake, a pelican!"
"Cheesy as f--k!" Kim agrees.
Mrs. West then starts pulling out different looks for Khloe's upcoming trip, with the help of Jonathan, of course.
However, Kim wasn't too impressed when her BFF suggested a printed bomber jacket for Khlo-money's travel.
"Don't even think about it," she says. "Literally, you're offending me."
Eventually, Kim's closest raid comes to an end as she chooses an outfit that she deems acceptable -- a black blazer, a black bodysuit, and a black leather skirt.
"That's beautiful—for a funeral!" Jonathan tells her. "It's pitch black! They don't wear it like this in Santa Barbara. It's a happy city."
However, the fashionista seems unbothered and proceeds to pack her sister's suitcase with other Kim-approved looks.
"We got to be chic!" she says. "We got to be chic!"
Keeping Up With the Kardashians airs Sundays at 9 p.m., only on E!
What do you think about Kim's closet raid? Sound off in the comments!