Archive
New Tunes Tues: Jennifer Lopez and Iggy Azalea Team Up For "Booty" and More Music This Week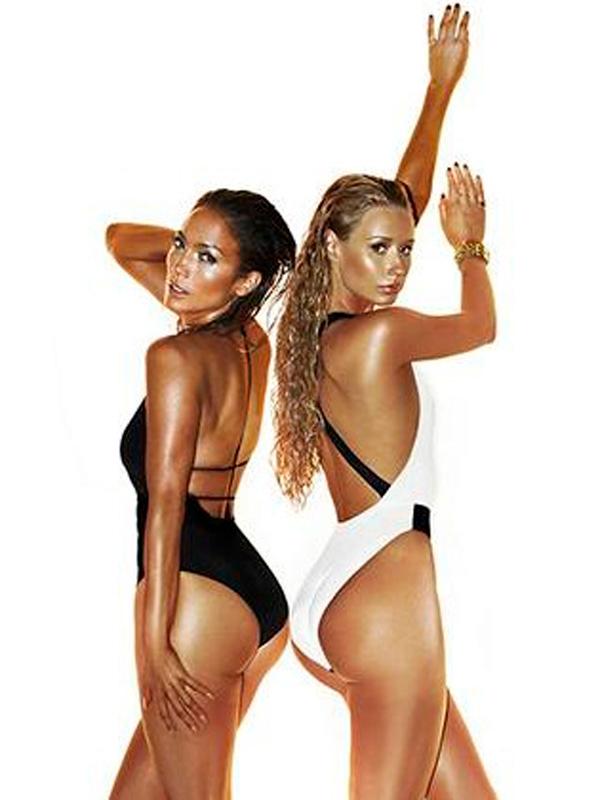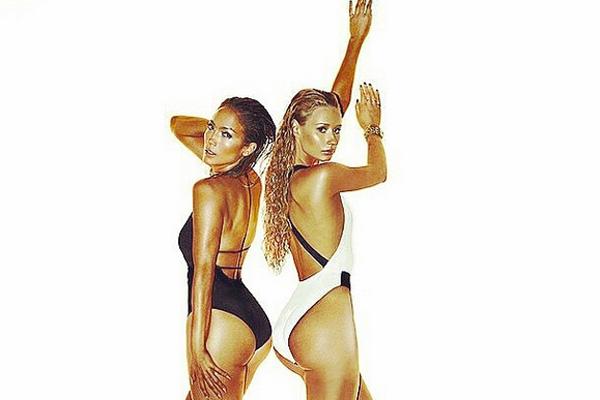 Welcome to New Tunes Tues, where we tell you what newly released songs/albums/music videos etc require your attention immediately. Ok, sure, Sunday's MTV Video Music Awards are still on the brain, but we've got even more new music that's worth getting excited about this week. Keep scrolling to hear the bootylicious new collab between Jennifer Lopez and Iggy Azalea, Maroon 5's sexy new single and more...
Article continues below advertisement
OK! News: 27 Questions That Still Remain After the 2014 MTV VMAs
Jessie J. ft. Ariana Grande and Nicki Minaj, "Bang Bang." Now the girls' epic 2014 VMA opening performance can live on forever in this music video for the track, which features the same sassiness and style as the performance did, minus the whole wardrobe malfunction thing. Like?
youtube=https://www.youtube.com/watch?v=0HDdjwpPM3Y&w=640&h=360
PHOTOS: You Literally Will Not Recognize Ariana Grande In This Pic From 2008
Jennifer Lopez ft. Iggy Azalea, "Booty." The booty is clearly having a moment. Just days after the Earth was blessed with Nicki Minaj's traumatizing "Anaconda" video, Iggy Azalea lends a verse to the remix of JLO's song, also about the badonkadonk. Lend an ear, won't cha?
PHOTOS: Nicki Minaj's Most Naked Instagrams
Maroon 5, "Animals." That swoon-worthy Adam Levine falsetto in Maroon 5's latest single and its accompanying lyric video will make you hardcore melt. The band's new music keeps a comin' as they lead up to the release of V on September 2, and "Animals" is pretty great. Sites like Bustle point out though that the lyrics leave much to be desired, but at least the song is catchy, eh?
Article continues below advertisement
youtube=https://www.youtube.com/watch?v=7BJ3ZXpserc&w=640&h=360
OK! News: Watch Leonardo DiCaprio Do the Ice Bucket Challenge
Cobra Starship ft. Icona Pop, "Never Been in Love." Gabe Saporta and his band, who you may know as the ones who sang "You Make Me Feel...," are staging a comeback, getting Icona Pop on the hook of their extremely catchy new party jam. It kind of sounds like an SClub7 song with a bit more piano, but we mean that in the best way possible because SClub7 was the best. Listen here:
youtube=https://www.youtube.com/watch?v=hXI9uqh-hNA&w=640&h=360
Charli XCX, "Break the Rules." Maybe Charli was so obsessed with her cameo in Iggy Azalea's "Fancy" video, which was inspired by the movie Clueless, that she decided to also make her next music vid about sassy pubescents? Perhaps? This video brings us back to our high school days and we are likin' it a lot:
youtube=https://www.youtube.com/watch?v=ABhDiXbUaBE&w=640&h=390
What's your favorite new song of the week? Any we missed? Vote for your favorite song below and tweet your pick @OKMagazine!
polldaddy poll=8268554