PHOTOS
#TransformationTuesday: Reese Witherspoon in Movies Then and Now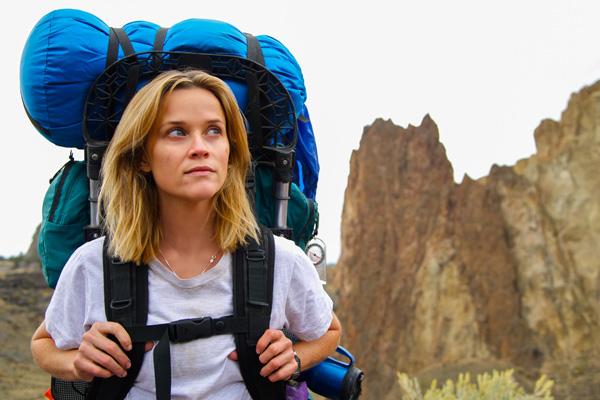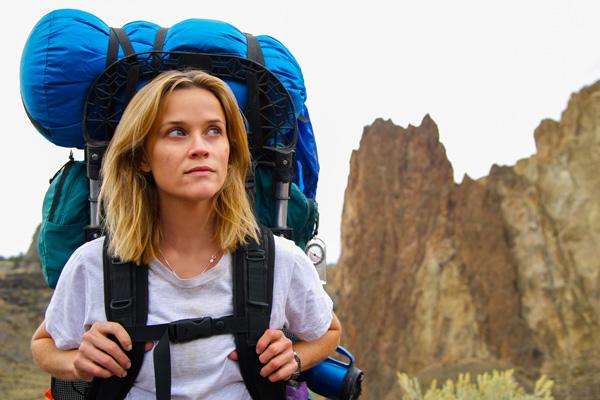 Tuesday, October 14: This week, eyes have been on male celebrities and their dramatic transformations. Jonah Hill is looking a little bit large, while John Mayer and Zach Galifianakis are showing off their slimdowns! But transformations aren't always about weight, you know. And they're not always about guys, either!
Reese Witherspoon has been doing press for her new film, Wild, which she's deemed the "hardest" role of her career yet. Reese plays a solo hiker in the movie, which means she's wearing no makeup and looking, well, less glamourous than usual. Clearly Reese has had quite the career transformation since her movies of the 90's...
Article continues below advertisement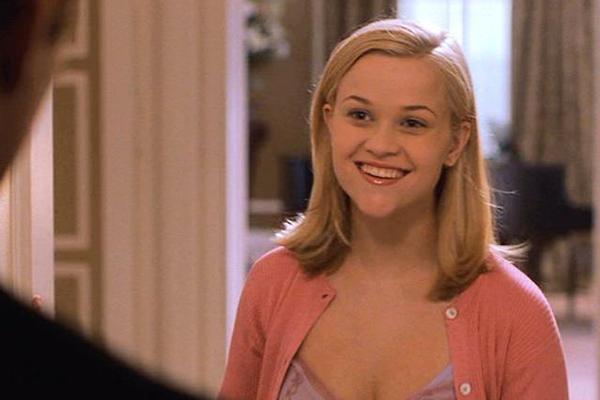 ...remember Reese in Cruel Intentions? The then-23-year-old was adorable in the 1999 film which later led to Reese's most notable roles, playing the pretty girl in movies like Legally Blonde and Sweet Home Alabama.But Reese is the on-screen-pretty-girl-no-more in Wild, in theaters this December. She's still gorgeous in real life though. Obviously.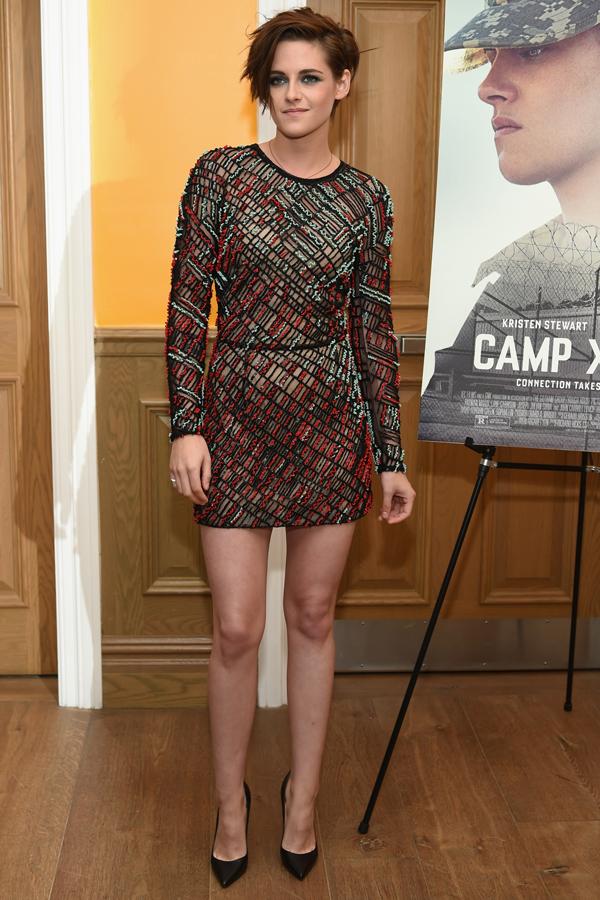 Tuesday, October 7: She's been in movies since 1999, and for just as long, Kristen Stewart has been posing uncomfortably on the red carpet. Kristen attended the NYC premiere of her newest film, Camp X-Ray, yesterday, kicking off a major press tour, but this Transformation Tuesday, we realize not much has changed for KStew over her years as a movie star...
Article continues below advertisement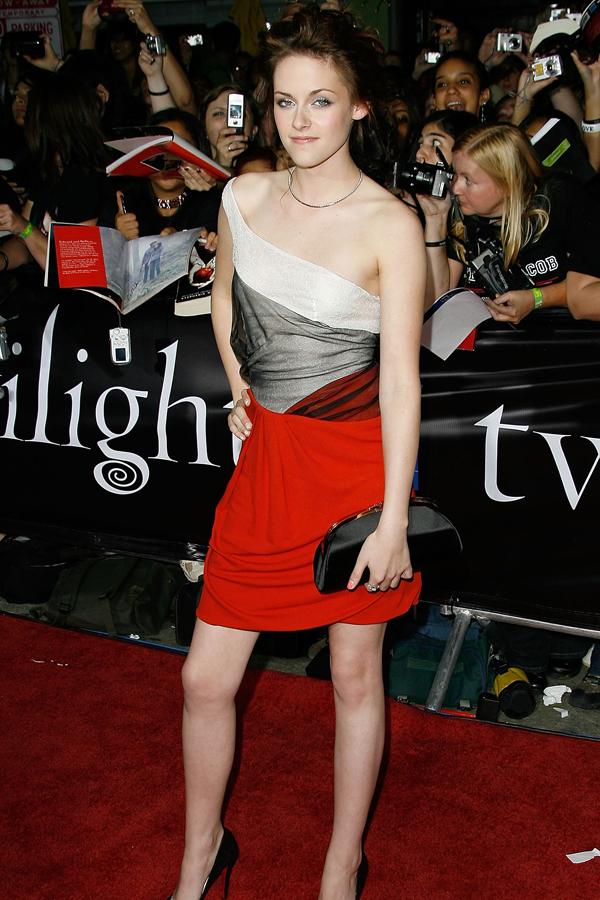 Tuesday, October 7: See? Even back in 2008 at the very first Twilight premiere in LA, Kristen was slightly awkward while posing for paps, yet in her endearingly cute kinda way. But what has changed over the course of six years for Kristen? Her hair, her level of fame, her bank account...wow, what a transformation.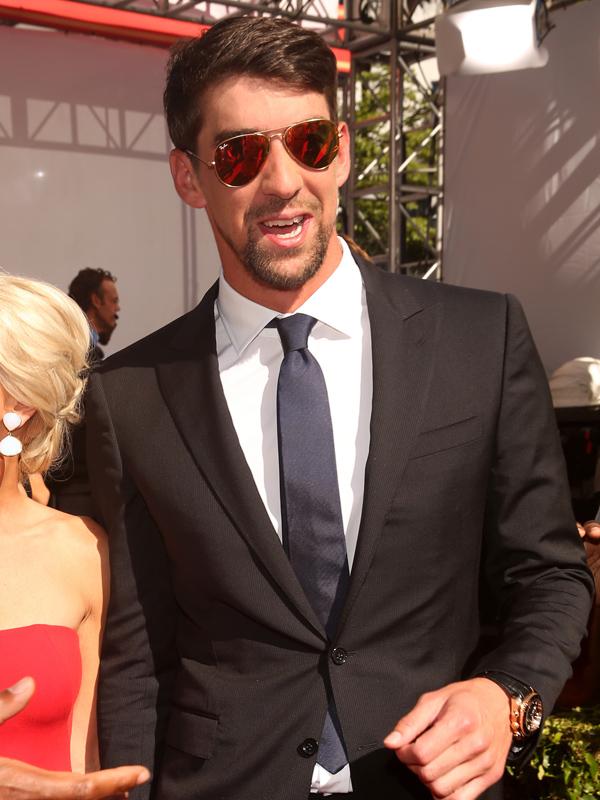 Tuesday, September 30: Oh, Michael Phelps. The 22-time Olympic winner got arrested this morning for a DUI, after what seemed like years of the swimmer fading into Hollywood oblivion. Sure, he had that bong incident back in 2009, but otherwise he's the clean-cut All-American boy you'd want to bring home to your parents, right? Let's take a look back at Michael Phelps before he was the rich, successful, sort of douchey star athlete we know him as today...
Article continues below advertisement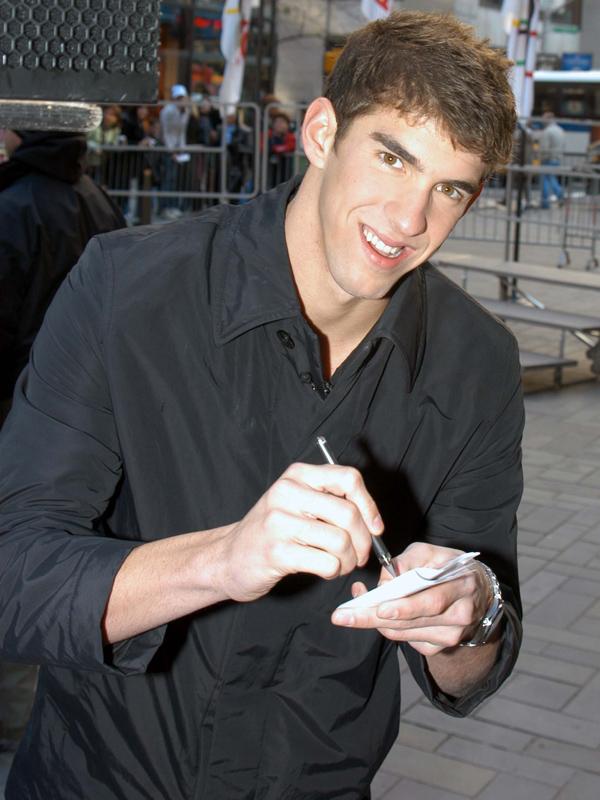 Tuesday, September 30: Here's a young 19-year-old Michael Phelps back in 2004. He actually got his first DUI this same year, but that's irrelevant. We kinda miss this young, innocent Maryland heartthrob. Ah, the good ol' days.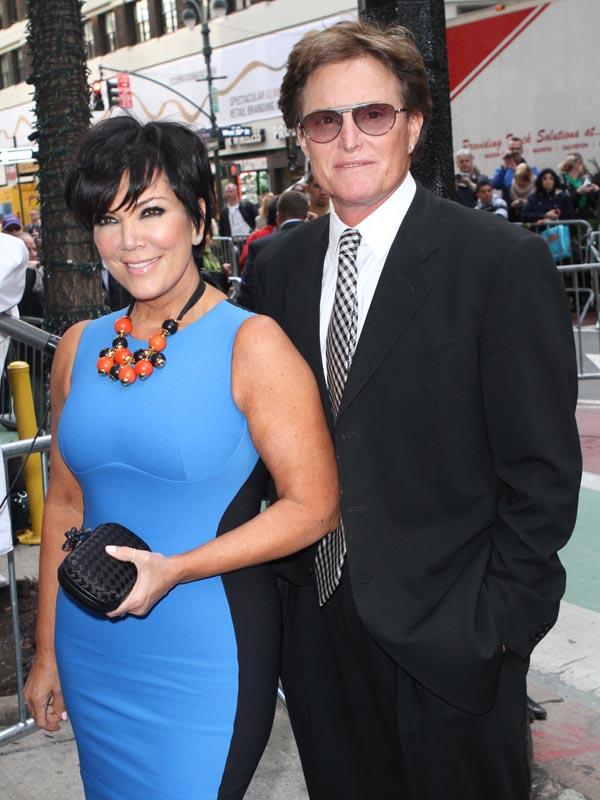 Tuesday, September 23: You may have heard that Kris Jenner officially filed for divorce from Bruce Jenner yesterday after 23 years of marriage. That's a long time, especially in Hollywood! So for Transformation Tuesday we're comparing the look of Kendall and Kylie's parents from today until the 90's when they first became a thing. Ready to see their drastic evolving looks?
Article continues below advertisement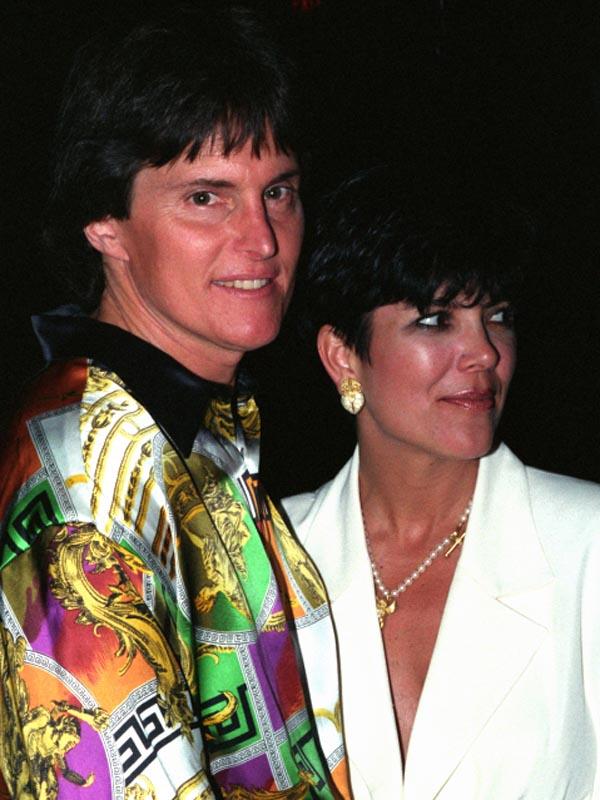 Tuesday, September 23: Yes, that is Bruce and Kris Jenner over two decades ago. Wowza! We can all agree that neither of them needed plastic surgery right? Also, another question—what's worse, Bruce's flourescent silk jacket from 1993 or his ponytail circa 2014?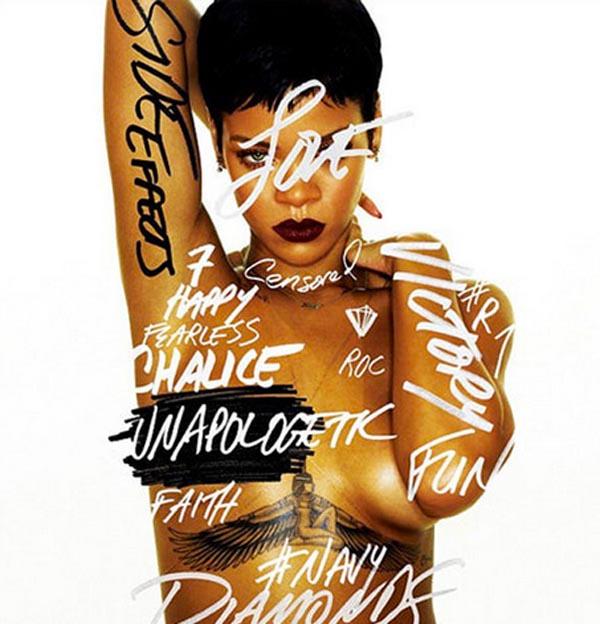 Tuesday, September 16: You may have noticed that Rihanna is kind of a big deal today, since she tweeted an "eff you" to CBS this morning because they pulled her pre-NFL performance due to the Ray Rice scandal. So today's #TransformationTuesday feels appropriate. Here's the cover art of RiRI's most recent album, Unapologetic, from 2012—seriously, how has she not put out an album since then?!—since just a few weeks ago she celebrated the nine year anniversary of her first album ever, which is on the next page…
Article continues below advertisement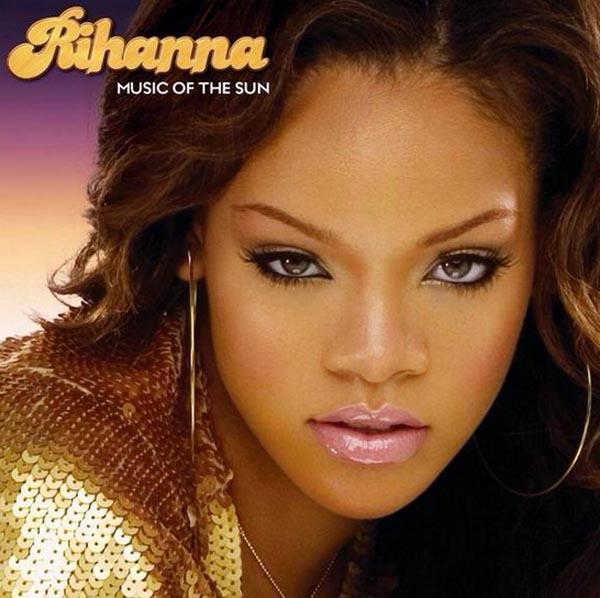 Tuesday, September 16: Here's RiRi as a bright-eyed teen on the cover of 2005's Music Of The Sun. Isn't it crazy that here Rihanna looks pretty and innocent and on Unapologetic she's topless and all tatted up? What a different nine years makes.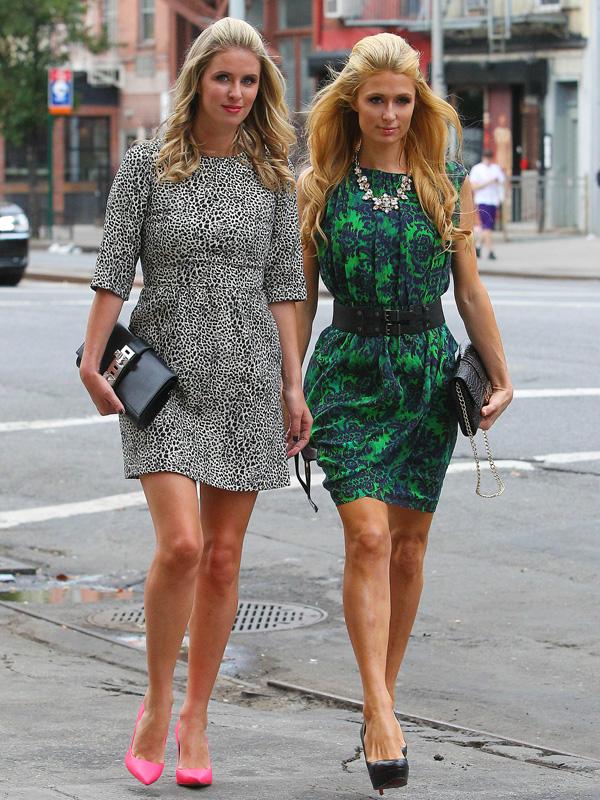 Tuesday, September 9: If Nicky and Paris Hilton look like pros when they meander around New York City during Fashion Week, it's because they are, which might explain why we tapped Nicky to host OK!'s Fashion Week party this week! But anyway, these sisters have been a part of the city's social scene for decades, and this season's NYFW is no different. Except it is different in the sense that the girls' style has clearly transformed for the better over the years...
Article continues below advertisement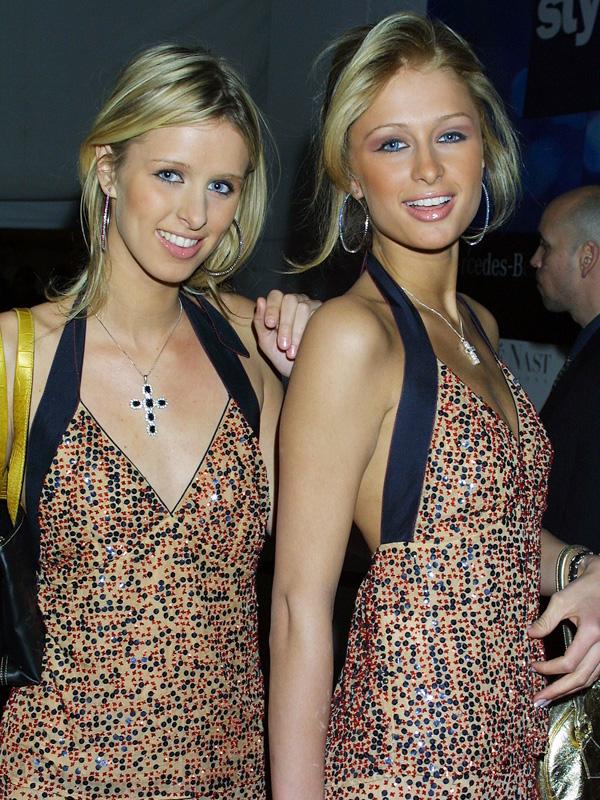 Tuesday, September 9: Here's the Hilton sisters at NYFW back in February of 2001. It's a good thing they learned since then that coordinating with your sister doesn't have to mean wearing the exact outfit. Their hair and makeup looked great, though!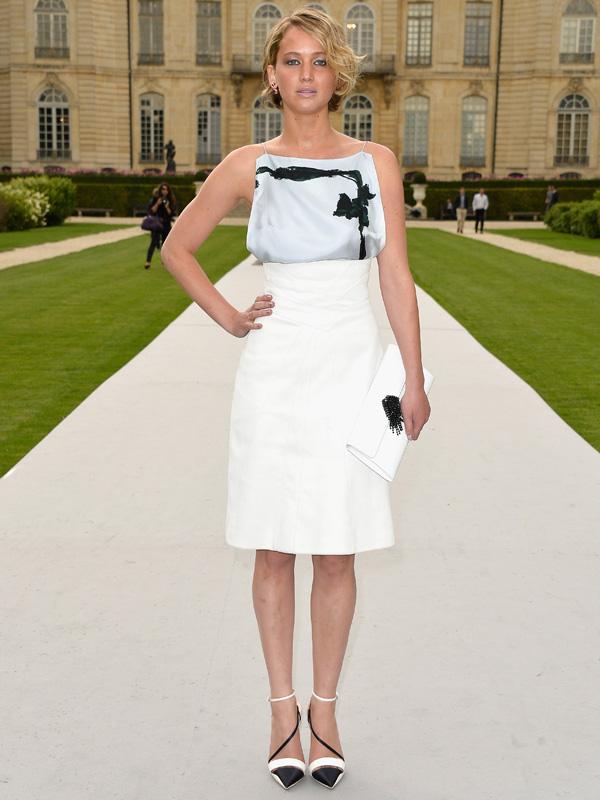 Tuesday, September 2: It's really a shame that everyone on the internet is still talking about the nude photo leak that involved Jennifer Lawrence and a slew of other female stars. But nonetheless, because of that, we figured J.Law would be an obvious pick for this week's Transformation Tuesday. Now, she's an Oscar-winning actress and style icon and the universe's number one girl crush. But back then...
Article continues below advertisement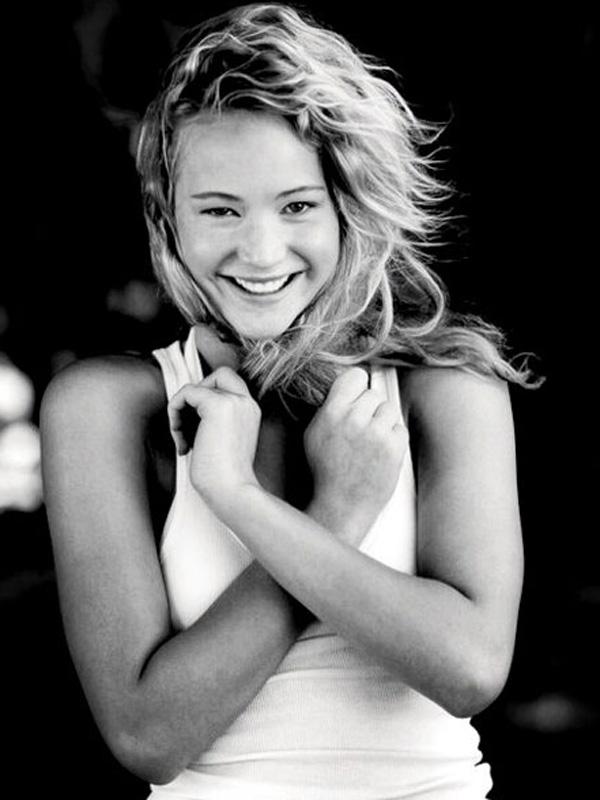 Tuesday, September 2....Back then, Jennifer Lawrence was a failed Ambercrombie Model! She claims these gorgeous pics she shot for the brand never got published, but clearly even back then Jen was a looker. Now, let's forget about her leaked nudies and focus on the fact that The Hunger Games: Mockingjay comes out in just under three months! Deal?
Click HERE for 5 Things You Didn't Know About Jennifer Lawrence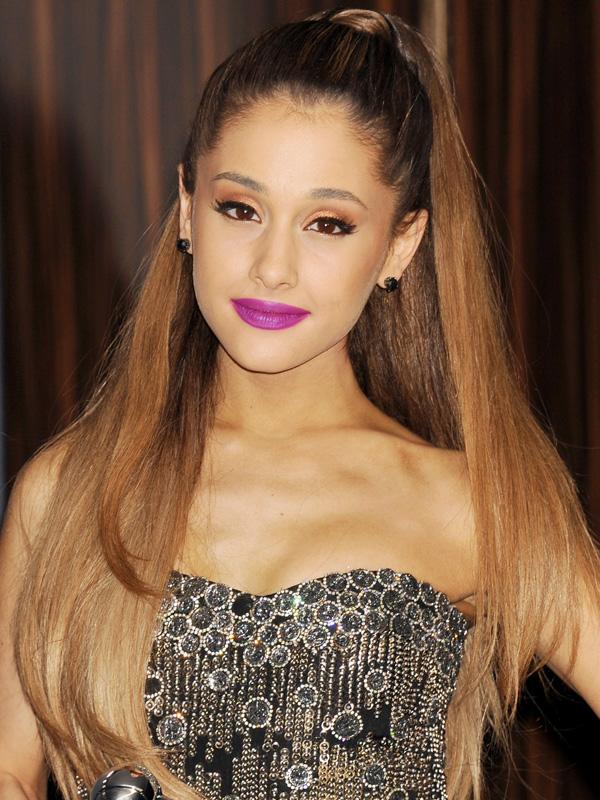 Tuesday, August 26: It's hard to remember a time before Ariana Grande was a VMA-winning pop star with the number one album in the country, but alas, that time did in fact occur. And yes, Ariana also had a career even before she landed her big break on Nickelodeon's Victorious in 2010. Today's #TransformationTuesday is a goodie, as you will not at all recognize Ariana when she was just a curly-haired, innocent-looking 15-year-old...
Article continues below advertisement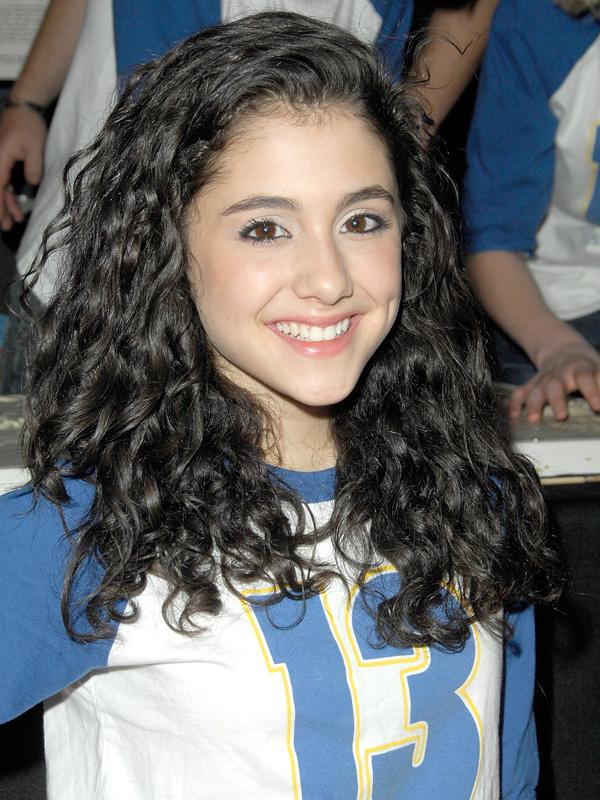 Tuesday, August 26: See? We weren't lying! Ariana's natural brunette curls circa 2008 are a far cry from her signature red high-pony of today. And look at those teeth! We can't even remember the last time Ariana smiled with her mouth open for the paparazzi. And that nose looks different, doesn't it? Okay, you get it. Transformation, indeed.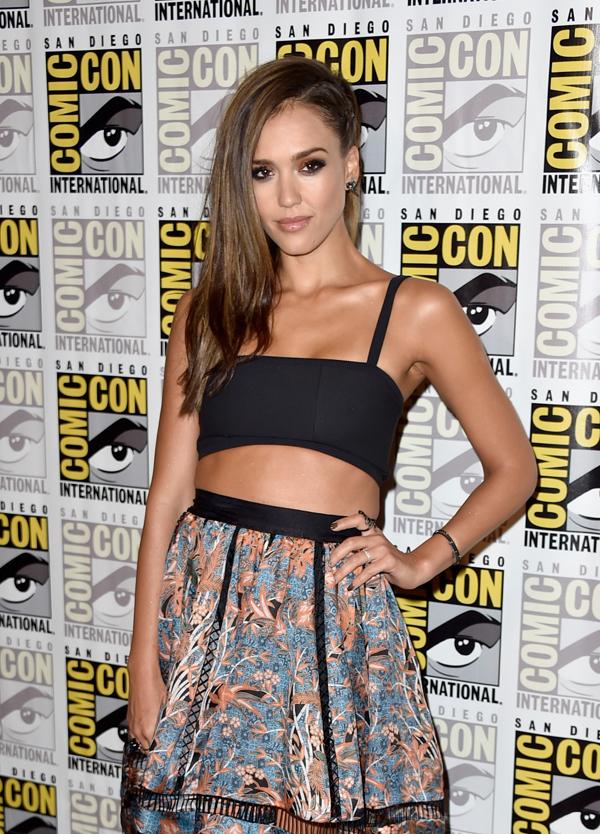 Tuesday, August 19th: These days Jessica Alba is just as recognized for her Sin City movies as she is for her work on eco-friendly and safe products and needs for the home à la The Honest Company. The adorable celeb mom is always spotted on family adventures (of which she's always dressed perfectly for) with her two daughters and hottie husband. While promoting her new movie, Sin City: A Dame to Kill For, Jess showed off her edgy side with rock star braids and a crop top. Oh, and as if you didn't notice, Jessica's bod is one of the most enviable in all of H-Wood. Wondering what she looked like when we met her? Keep clicking to find out.
Article continues below advertisement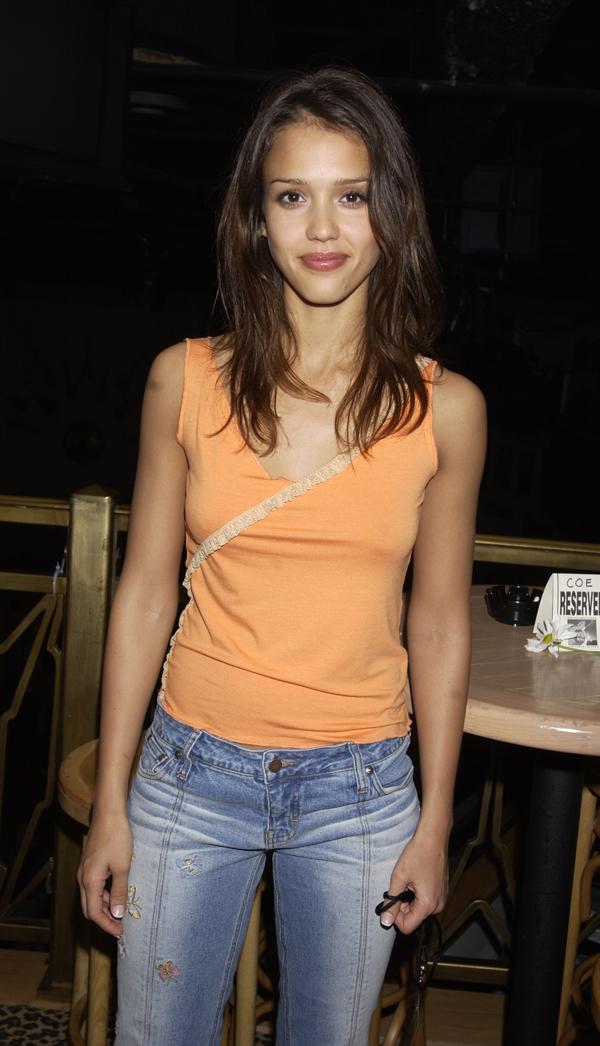 Tuesday, August 19th: Basically, Jessica doesn't age. This sweet snap was taken 12 years ago! You can keep clicking back and forth, but you'll barely be able to see a difference. It seems though that Jessica had more of an appreciation for light wash denim and normcore tanks back in 2002 than she did for crop tops. Can you blame her?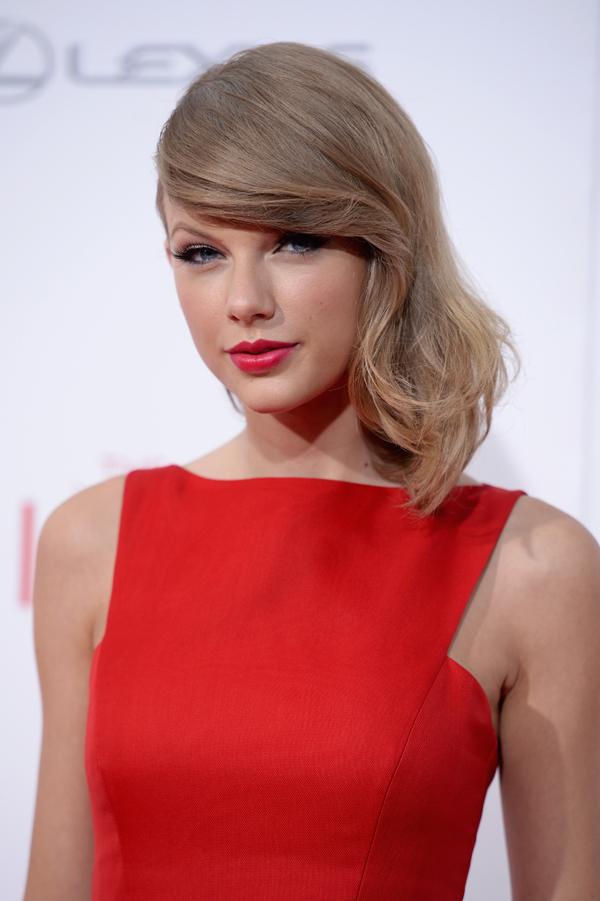 Tuesday, August 12th: Taylor Swift is known for many, many things around the world. She's probably got more celeb BFFs than anyone you could think of. She can work a shade of red lipstick like it's NBD. She's had some of the hottest boyfriends (sorry, it's true) ever. She can REALLY belt out a love song. You may have first met this girl back when she was only 17, rocking out on her guitar with her curly blonde tendrils blowing in the wind. Today, the celeb is working a Karlie Kloss-like haircut and hinting to a major surprise on Instagram. Want to remember T-Swift's early days? Keep on clicking!
Article continues below advertisement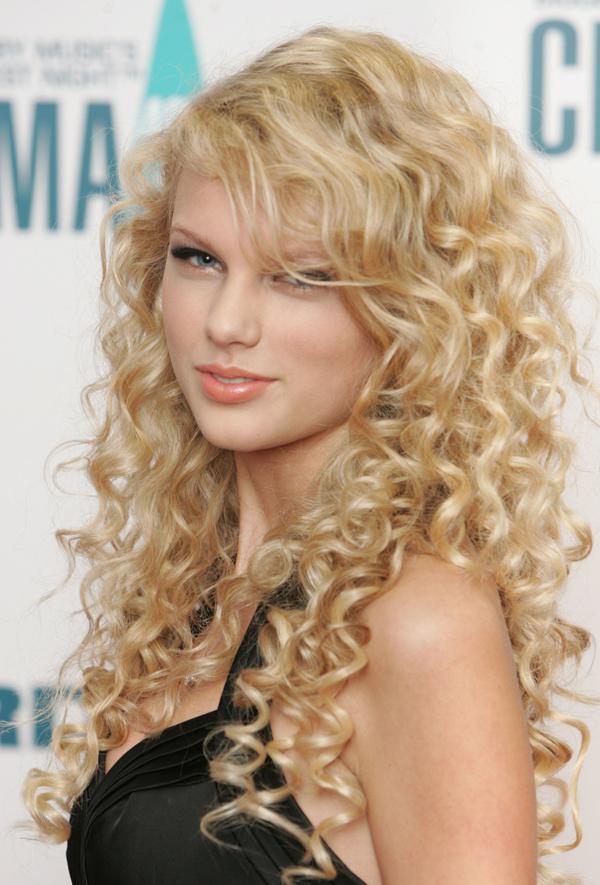 Tuesday, August 12th: While we do love the celeb's current trendy 'do, we can't help to admit that we were really secretly jealous of her wavy tresses. Just take a look at this glam moment she documented at the 2006 CMA Awards! "Our Song" was truly an amazing jam.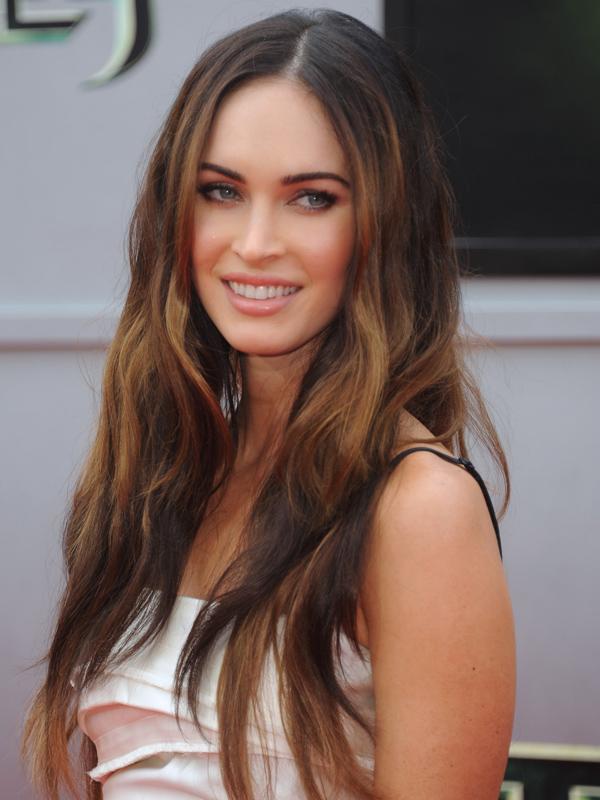 Tuesday, August 5: Megan Fox is doing big things these days, starring in the ultra-expensive and fancy Teenage Mutant Ninja Turtles movie, out this weekend. She's also gorgeous, and if you asked a random dude on the street who his celebrity crush was, Megan would probably be the first to pop into his head. But boy oh boy does Megan look different now than she did when we first met her almost a decade ago...
Article continues below advertisement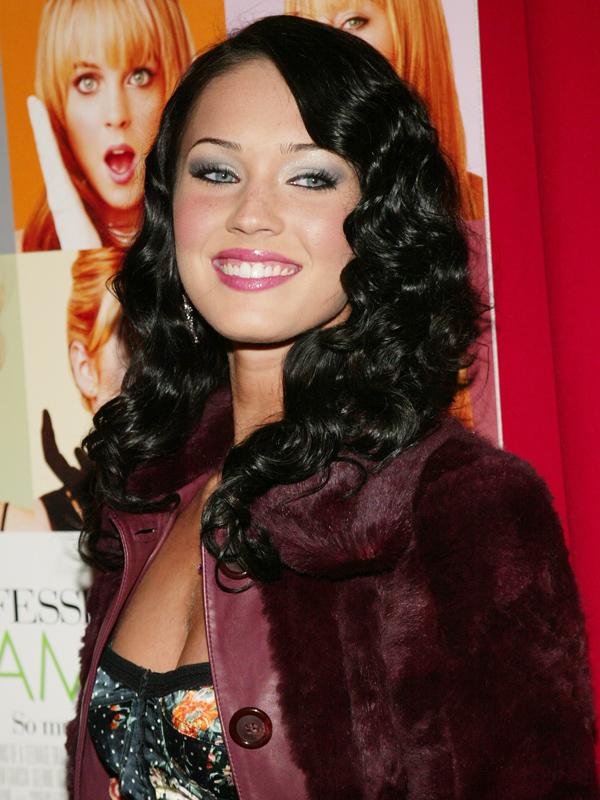 Tuesday, August 5: We almost prefer sweet-looking Megan Fox of 2004 to the sultry sex pot Megan of today. Here she is at the Confessions of a Teenage Drama Queen premiere in '04, just a few years after Megan's finest acting moment ever of playing Brianna Wallace in 2001's Holiday in The Sun. Her face looks different back then, doesn't it? Whatever. At least we know noone is born that hot, if you catch our drift.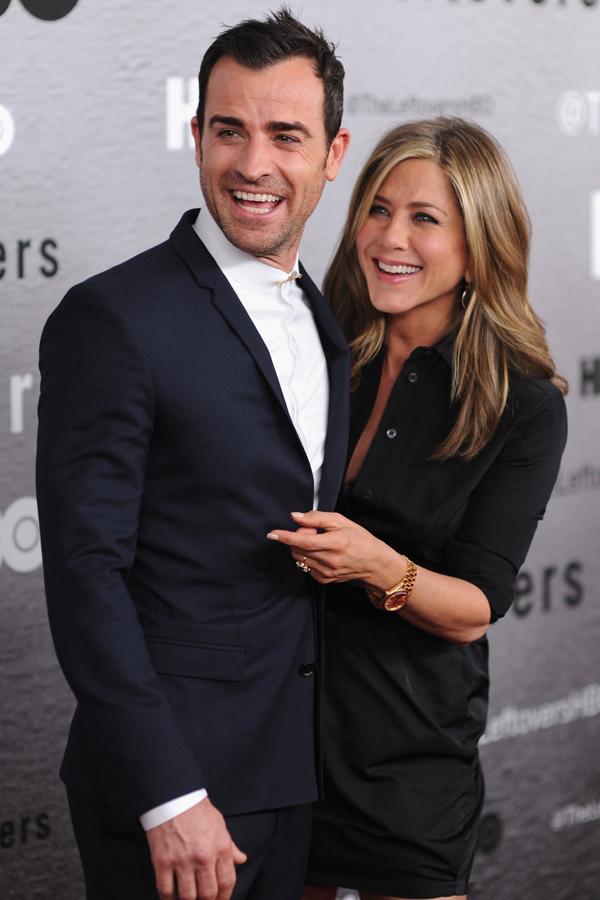 Tuesday, July 29: Ah, life is good for Jennifer Aniston. Happily engaged, rich as ever, and over 40 and still lookin' like that. Jennifer and Brad Pitt would've celebrated their 14th wedding anniversary today, hence why Jen's today's #TransformationTuesday. But instead of dwell on the past (which is what the next slide is all about), let's look to the future of Jen and Justin Theroux, and realize how much she's changed over the years...
Article continues below advertisement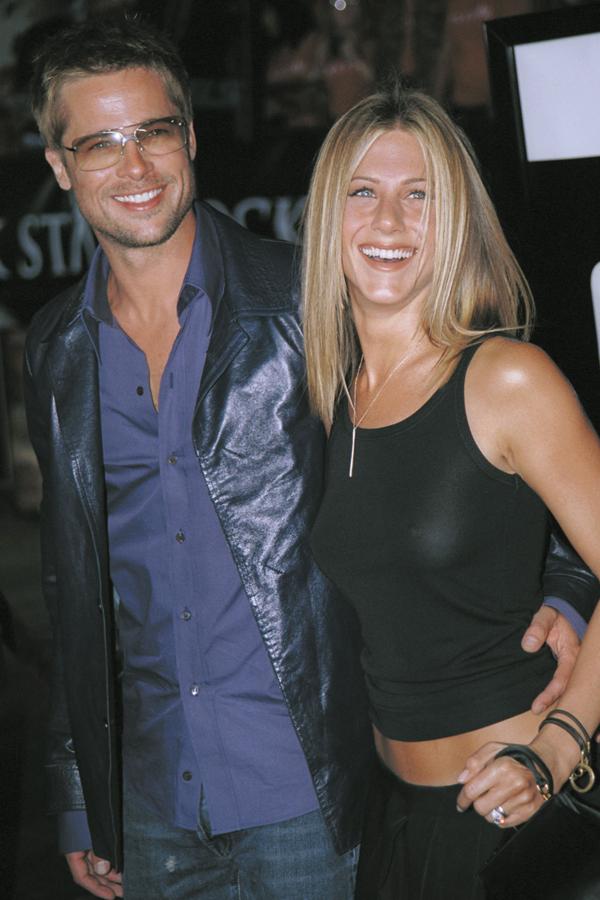 Tuesday, Juy 29:...remember when she looked like this in 2001? Jen and Brad Pitt were the most famous couple of the early '00s (this pic was from 2001), and even though they're no longer together, not much else has changed for Jen. She's still got a rockin' bod, enviable hair, and the ability to snag the hottest guys in Hollywood. #Jealous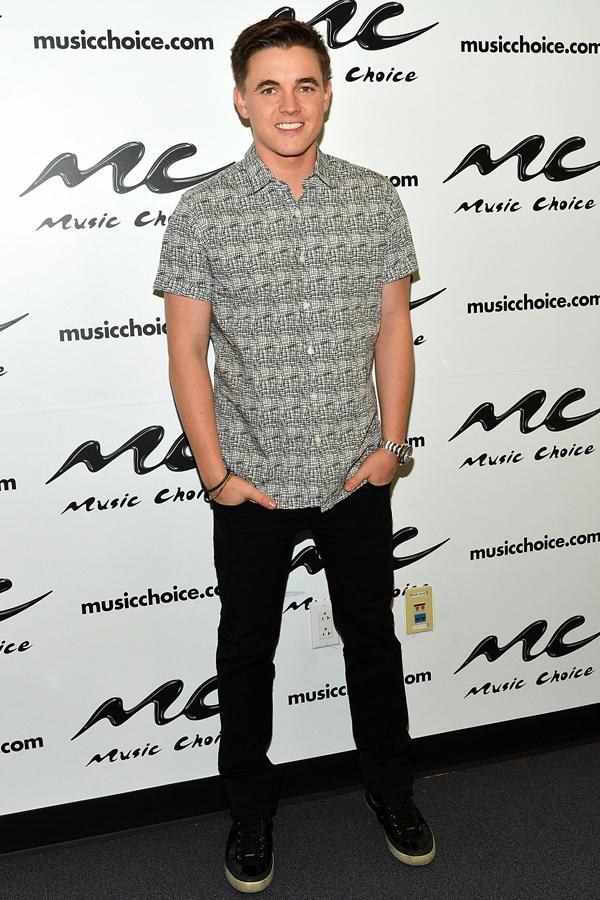 Tuesday, July 22: We need to wish a mazal to Jesse McCartney, the hottie whose fifth album, In Technicolor, is out today. Jesse's grown into a fine young gentleman over the ten or so years that we've known him. Now he's a studly 27-year-old, but back then..well, let's remember what Jesse McCartney was like back then...
Article continues below advertisement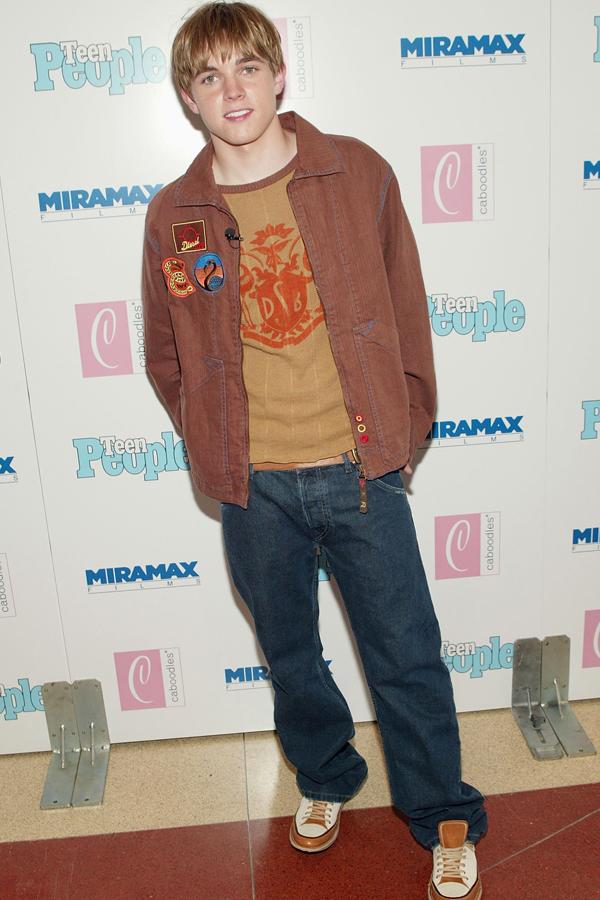 Tuesday, July 22:..well, back then Jesse McCartney was still a hottie. Here he is in 2004 at a movie premiere. 2004 was a major year for Jesse—it was the year that he starred on The CW's Summerland and the year that he released his debut album, Beautiful Soul. But let's not forget that also back in '04, Jesse was a 17-year-old newbie starting out in the biz who was clearly in need of a (hair)stylist. We still liked him though.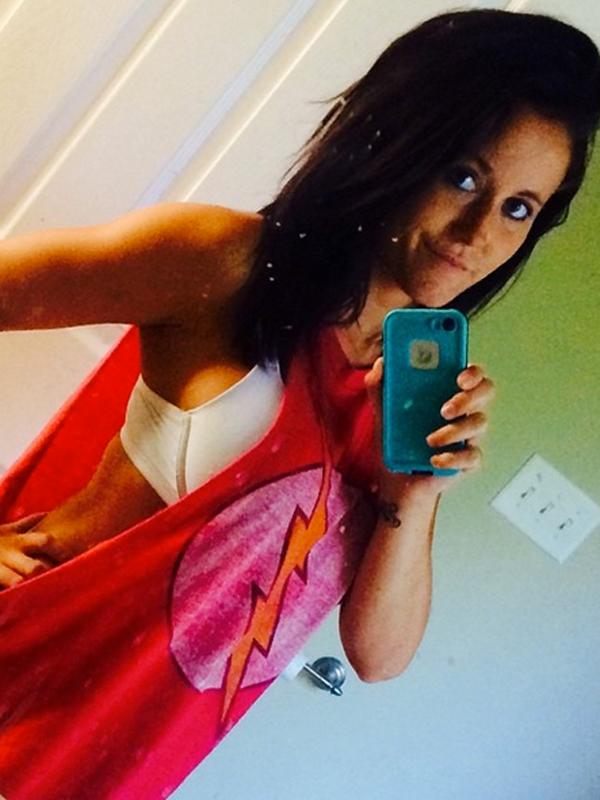 Tuesday, July 15: Normally our Transformation Tuesday highlights a star who's physically improved over the years, but Jenelle Evans from Teen Mom 2 has transformed more than just her looks (for the better). Jenelle gave birth just two weeks ago to her second son, Kaiser, and already looks like this. But what's more impressive is that since we first met her in 2010 on 16 & Pregnant, Jenelle's found a stable relationship, become sober, and gotten her life together in more ways than one. That almost makes us forget about…
Article continues below advertisement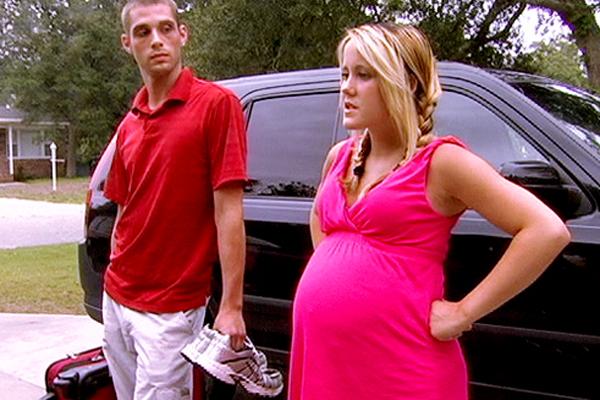 Tuesday, July 15: ...that time Jenelle looked like this! Back in 2010, Jenelle got knocked up by a deadbeat, was heavily involved in drugs and alcohol and was anything but ready to become a mom. It's nice to know that even reality stars like Jenelle can turn their lives around.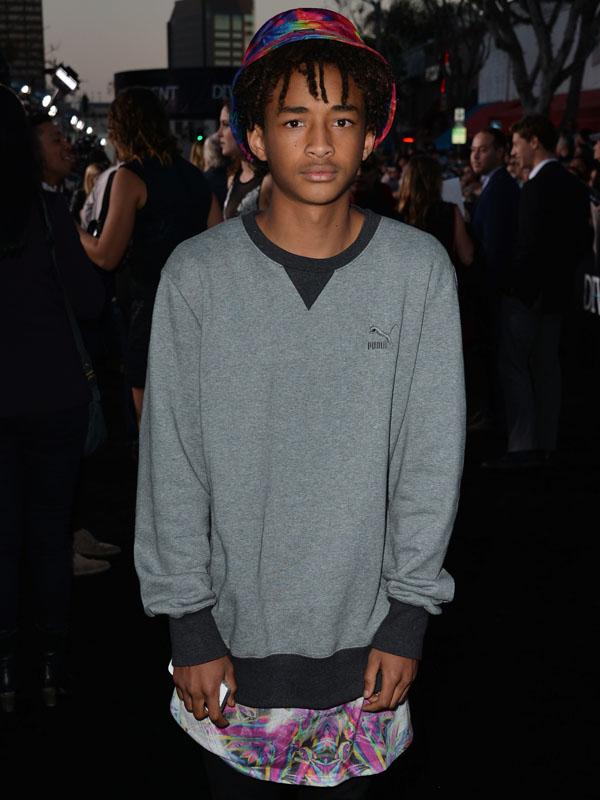 Tuesday, July 8: Today is Jaden Smith's 16th birthday, which is pretty insane. As of late, we've known Will Smith's son as the sometimes-rapper who always dresses kind of weird and hangs out with the Jenner girls. But back when we first met Jaden, he was just a cutesy little kid actor...
Article continues below advertisement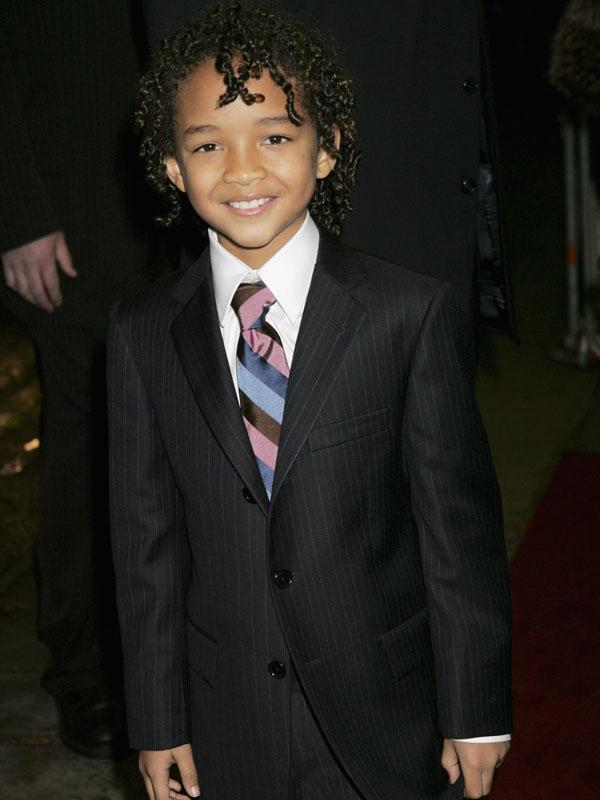 Tuesday, July 8: Here's Jaden Smith at 8-years-old in 2006, when he got his first leading role in a movie (Will and Jaden played on-screen father/son in The Pursuit of Happyness), which also lent him his first Oscar nod. His style has changed dramatically since puberty hit, but luckily Jaden's still got those amazing curls.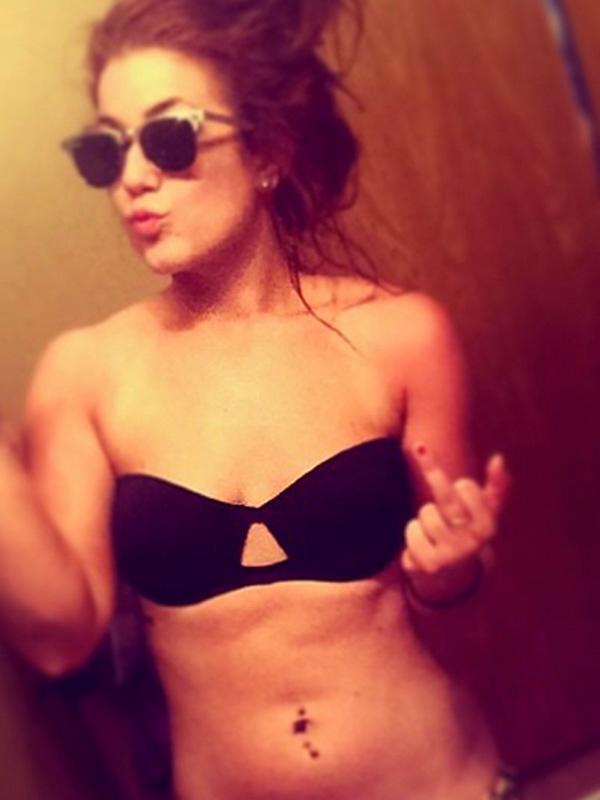 Tuesday, July 1: Happy summer indeed, Chelsea Houska! Not even the news of her co-star Jenelle Evans giving birth could stop Teen Mom 2 fans from discussing Chelsea Houska's hot bikini bod. Chels shared this proud bikini selfie on her Instagram, which might've been a way to shut up the haters. Chelsea's current look is a far cry from her days on 16 & Pregnant...
Article continues below advertisement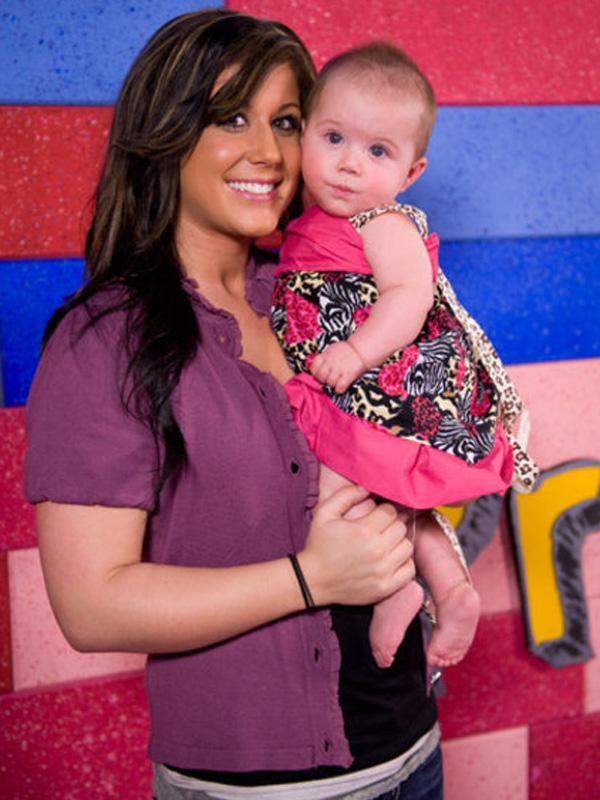 Tuesday, July 1: Back in 2010, Chelsea was featured on season 2 of 16 & Pregnant (look how cute and little Aubree is!). She's had perhaps the biggest transformation out of all the moms considering she's lost a ton of weight over the past four years and her hair has gone from brown to blonde to both at once to fiery red. Can't wait to see what the next few years brings for Chelse and Aubs!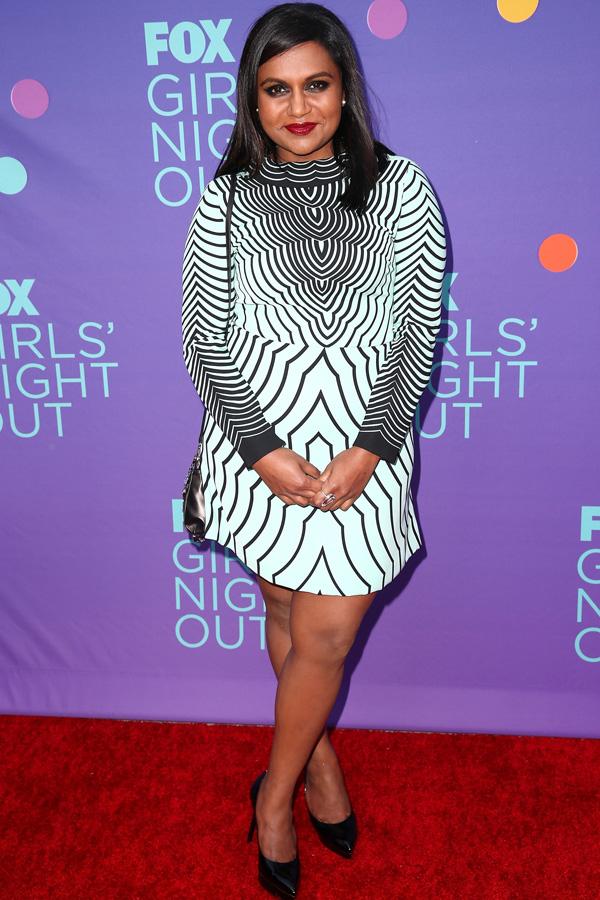 Tuesday, June 24: Congrats are in order for Mindy Kaling, who turns 35 years old today. 35! Since she became famous almost a decade ago, Mindy's produced, written and starred in her own successful show, scripted a book or two and become the celebrity best friend that every 20-something girl wants to have. And her style? Cannot even deal. She's flawless on the red carpet! As for back then...
Article continues below advertisement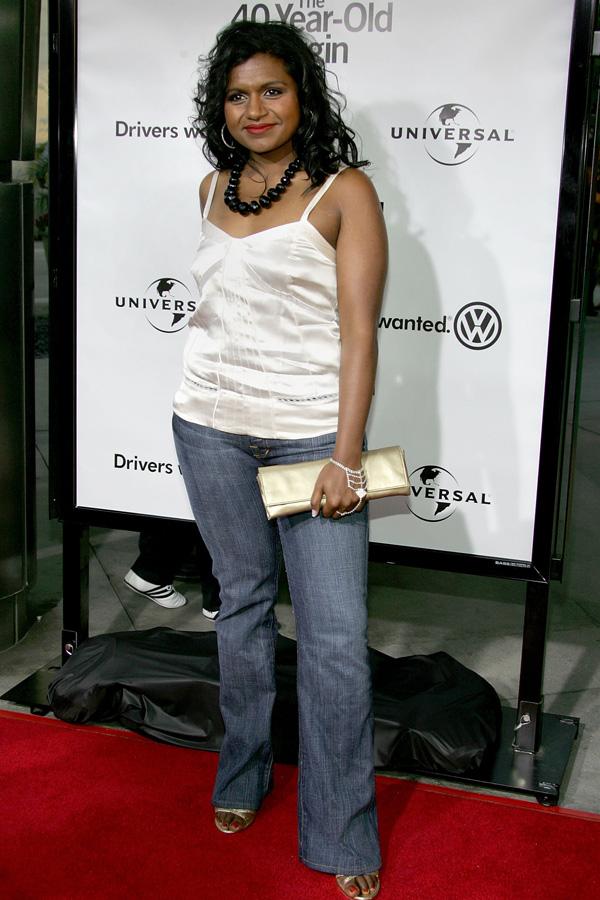 Tuesday, June 24: Well, this is Mindy Kaling back in 2005 at her first-ever movie premiere for The 40 Year Old Virgin, in which she had a tiny (yet hilarious) part. This girl was obviously always funny and she was always bound to be a star. It's just a good thing that since 2005 she's upped the fashion ante just a bit.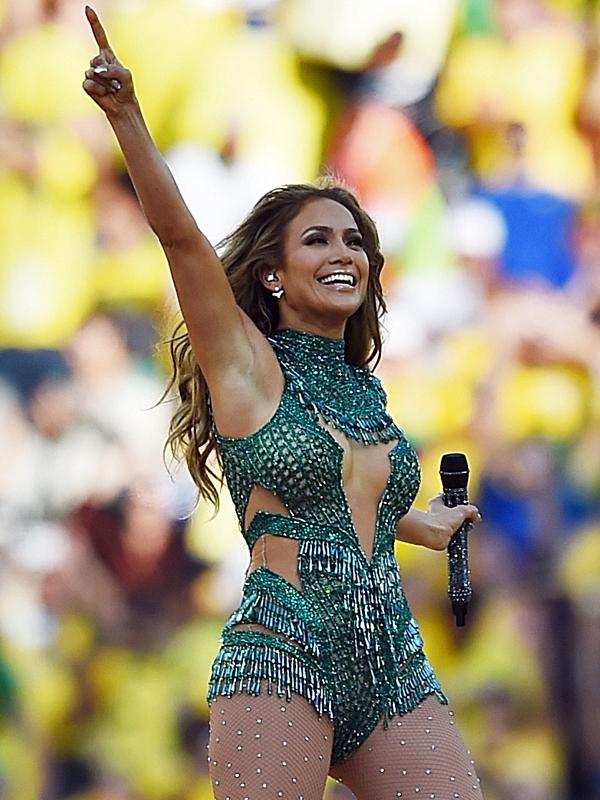 Tuesday, June 17: The talk of the town these days as JLO promotes her new album, A.K.A, is Jennifer Lopez and how she's gotten progressively hotter as the years have gone on. Like, how is this woman 44 years old?! Here she is performing at the FIFA World Cup opening ceremony just last week, but she basically looks the same as she did over a decade ago...
Article continues below advertisement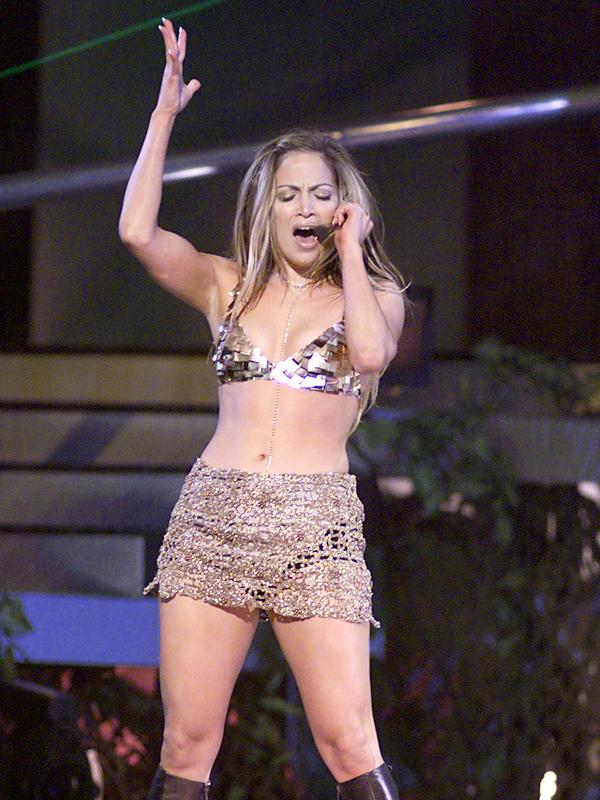 Tuesay, June 17: See? Here's JLo performing back in 1999, where she probably sung a song from her debut album, On the 6. She was 30 but looked 19, so it makes sense that now she's 44 and looks 24. Beyond jealous.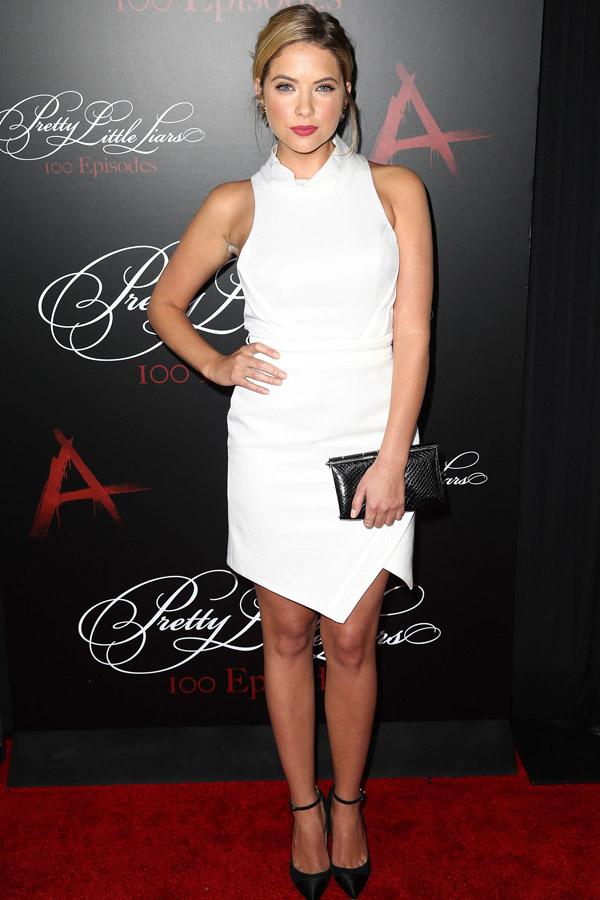 Tuesday, June 10: What's the main reason we're excited for tonight's Pretty Little Liars season 5 premiere? We can't wait to see Hanna Marin's new wardrobe! Ashley Benson is gorgeous and her real-life and on-screen style is to die for, but it wasn't always that way for little miss Benzo…
Article continues below advertisement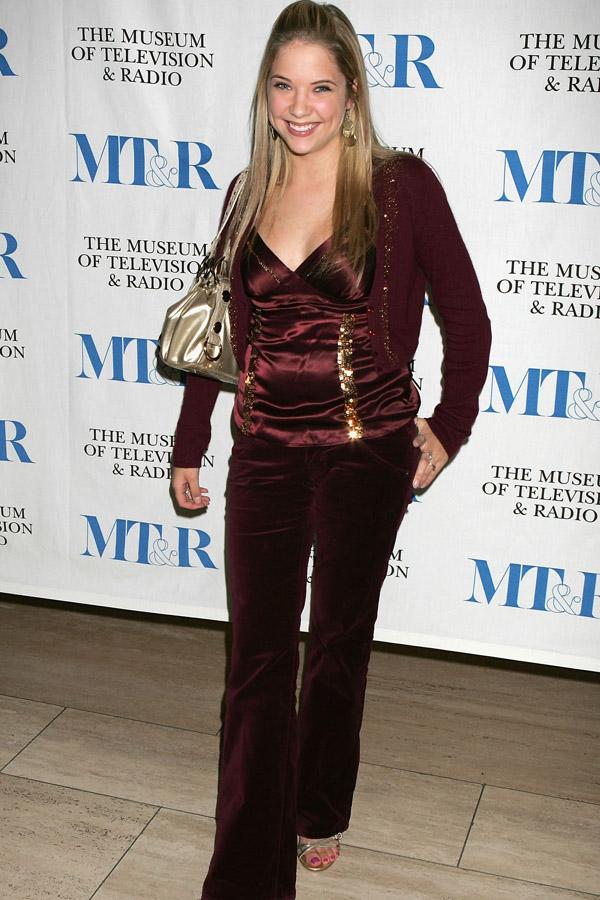 Tuesday, June 10: Hanna Marin's old self was known as "Hefty Hanna," but not Ashley's! Here's a 15-year-old Ashley at one of her first major red carpets, which she walked with her then co-stars on Days Of Our Lives. She looks gorgeous, but maybe a stylist wouldn't have hurt...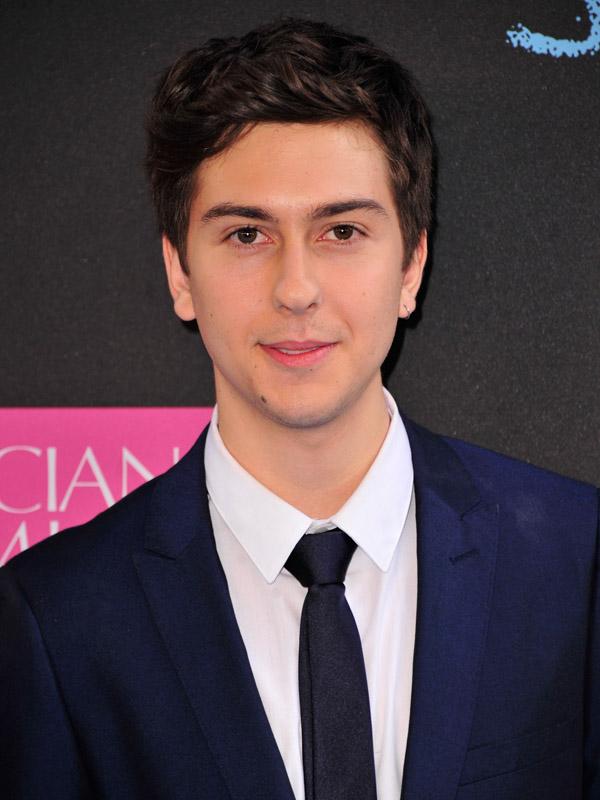 Tuesday, June 3: What. A. Stud. Nat Wolff plays Augustus and Hazel's best friend and looks the best he's ever looked in The Fault In Our Stars, and has also starred in major movies alongside Tina Fey, Selena Gomez and others. Today Nat's a bonafide hottie, but back then?...
Article continues below advertisement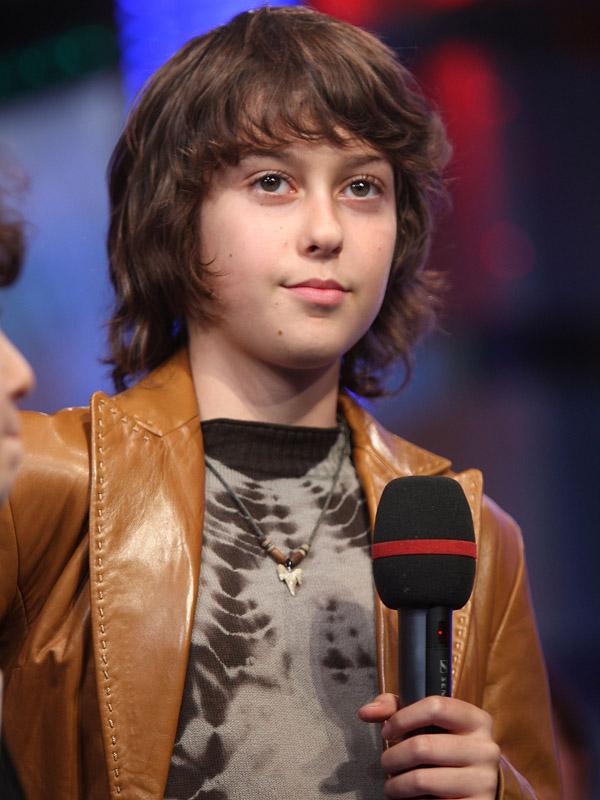 Tuesday, June 3: ...Nat was just a young tween co-starring in Nickelodeon's The Naked Brothers Band with his little bro, Alex, in 2007. Oh, how far he's come.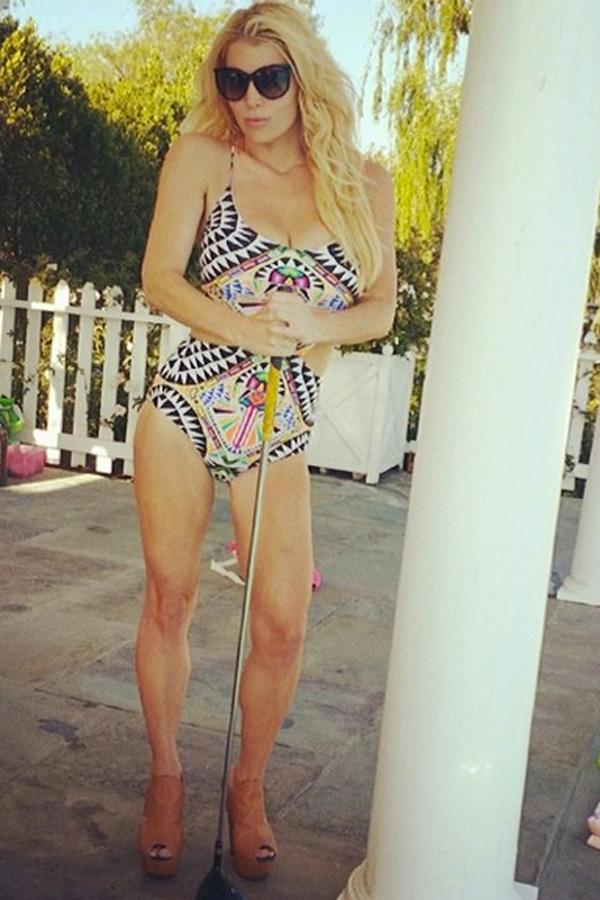 Tuesday, May 27: Jessica Simpson's wedding is a mere weeks away, so it's no wonder she's in the best shape of her life! The Weight Watchers spokesperson and mama of two shared this photo on Instagram of her new body in a bathing suit, proudly showing off those hard-earned muscles. It's crazy to think that just a few years ago…
Article continues below advertisement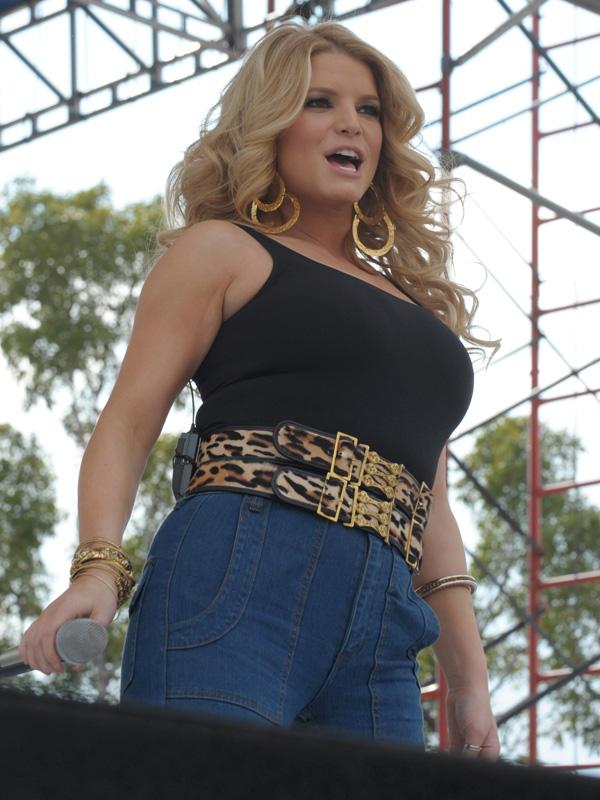 Tuesday, May 27: ...Jessica Simpson looked like this! Her weight has fluctuated a lot over the years, but noone will ever forget this infamous photo of Jess from 2009. The combination of unflattering pants and an unforgiving camera angle did not do Jessica wonders. What a long way she's come!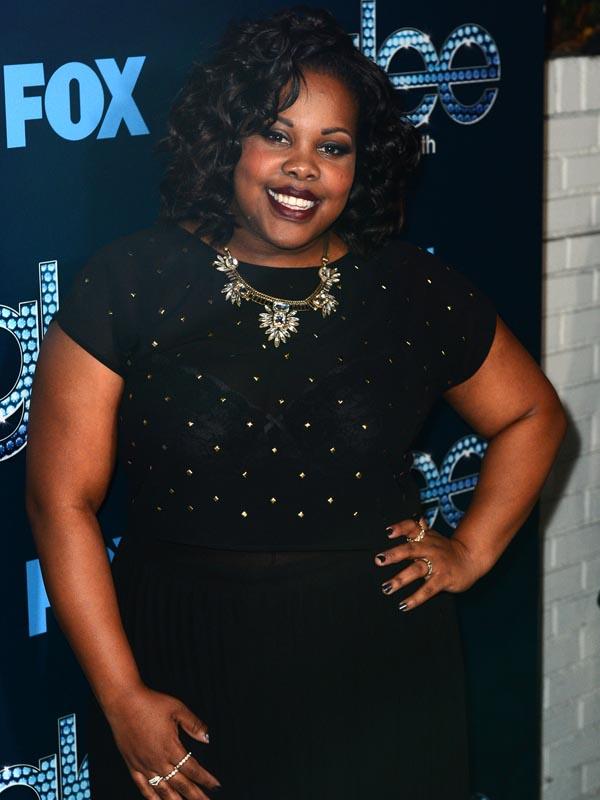 Tuesday, May 20: Amber Riley, reigning champion of Dancing With The Stars, returns to the dance floor tonight to perform on the season finale. Here she is looking amazing at Glee's 100th Episode party in March of 2014. She's surely come a long way...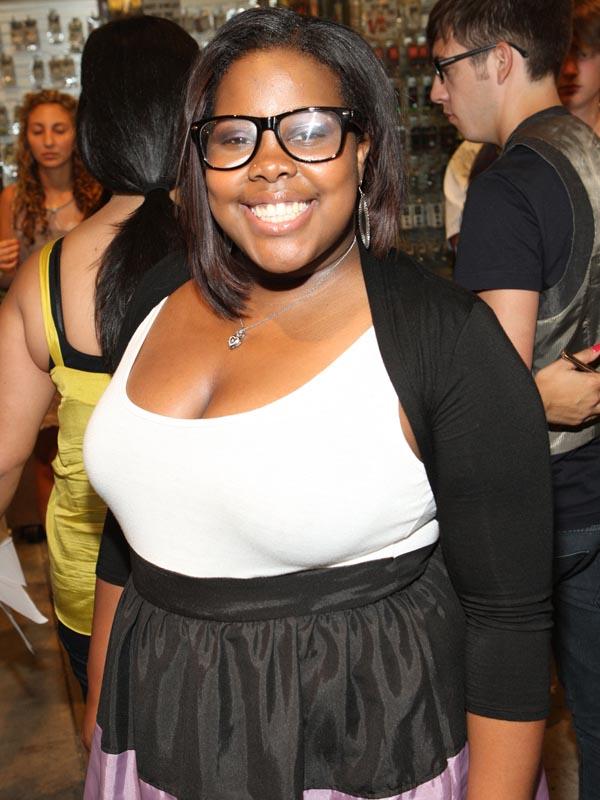 Tuesday, May 20: ...since 2009! This photo was taken at one of the first Glee events, where Amber and the cast promoted the first season of the show. Now Amber's more fit and way more stylish. What a difference five years makes!