Archive
OK! Exclusive: Melissa Rivers Revealed A Surprising Fact Only She Knows About Her Mom Joan Rivers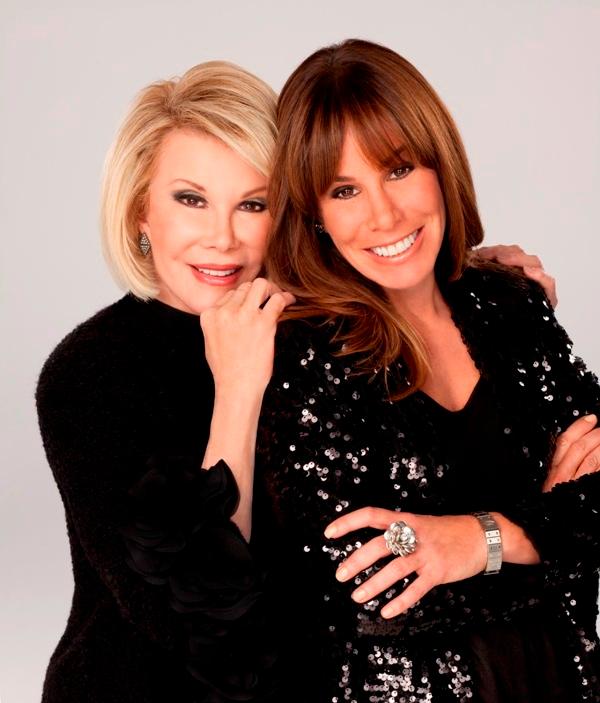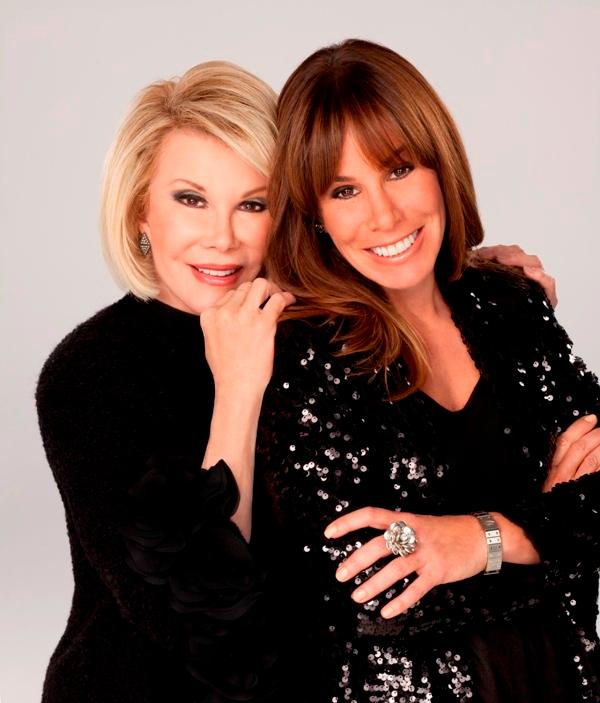 In the last season of Joan and Melissa: Joan Knows Best? on WE TV, Joan tackled her "F*ck It List", where she attempted to accomplish all kinds of goals including making a sex tape and making amends with friends beyond the grave. We spoke to her daughter and co-star of the reality show, Melissa Rivers, at the time about the scariest age, how she keeps her son so down-to-Earth in the world of reality TV and a surprising fact about her mom we never knew.
Article continues below advertisement
OK! News: Celebs Tweet Their Memories of Joan Rivers
OKMagazine.com: This season on the show, we see you questioning your friendship with your friend Lynne after she makes some inappropriate decisions involving your ex-boyfriend Duncan. Do you have experience dealing with friend breakups and how do you handle those?
Melissa Rivers: Oh god, friend breakups are the worst. The worst! And I've been through it. Basically if you're over the age of 5, you've been through friend breakups.
OKMagazine.com: Do you think they're harder to deal with than romantic breakups?
MR: They're completely different but equally as painful in the sense that both can be incredibly isolating. Last year I went through a friend breakup with a guy friend and it was really complicated because we were all in the same group of friends and suddenly it's like I didn't want to be where he was and he didn't want to be where I was. I eventually just picked up the phone and was like, this is ridiculous. And we've become friends again but the parameters and depth of the friendship are very different.
Article continues below advertisement
OKMagazine.com: Do you handle it the same way as a romantic breakup, is it ice cream in bed or how do you process it?
MR: Well I think the key to both is to not pester your other friends to dig for information. And I'm very lucky, I'm not a stress eater. And I know I'm lucky that I'm not a stress eater because I would be morbidly obese at this point if I was. So, how do I stay thin? Stress!
OK! News: See the Serious Side of Joan Rivers As She Discussed Gender, Rejection, Comedy, and More
OKMagazine.com: Is there anything coming up this season on the show that you're excited for viewers to see?
MR: A lot goes on. I mean, my mother and I have a huge blowup towards the end of this season…
OKMagazine.com: There was mention of a zombie apocalypse?
MR: Yes! That has to do with my big falling out with my mother. It's one of those things you never would've expected to be the straw that broke the camel's back with me.
Article continues below advertisement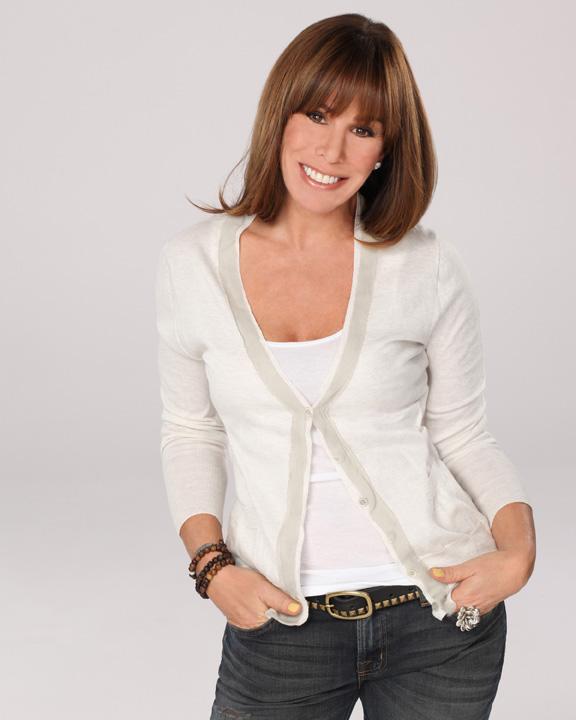 OKMagazine.com: Did you have any interest in the items on your mom's "F*ck It list", were they things you wanted to do too or did you just think she was a crazy person?
MR: Well, it's all degrees of crazy. And I don't really think of my mother as having a bucket list because she does exactly what she wants to do. The problem is, where there was so little filter before, now there's none. So it's like a juiced up version of her normal attitude.
OKMagazine.com: Is there anything you've done that you found to be overrated?
MR: Well, it's more that there's certain jobs I wouldn't do again.
Article continues below advertisement
OKMagazine.com: Which ones?
MR: I'm not saying that! Because if the price is right I'd probably go back and do them again! As much as I can get on a soapbox and say "I would never do that again", it's like, show me the money!
OK! News: Is Jennifer Aniston Pregnant?
OKMagazine.com: Did you have a quarter-life crisis?
MR: I don't think I've ever had a life crisis. I had a tough one with 29 because was like "Oh shit, next year I'm 30", and then all of a sudden you wake up one day and say, "How old am I? What? I was in college how many years ago?"
OKMagazine.com: Was there any year you went all out and threw a big party?
MR: No I've never really done that because, passage of time for me is denoted not by my age but where I'm working. Like, "Oh yeah those were the E! years, or those were the TV Guide years, and now we're at the E! years again. Where was I, what year was that, was I on the red carpet?" Also when you have a child, everything is chronologically based in your life about what was going on with your child.
Article continues below advertisement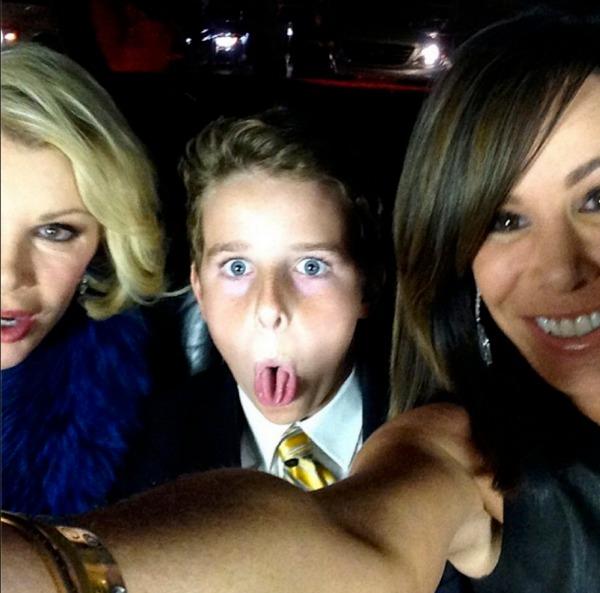 OKMagazine.com: Your son Cooper might be the most normal child on reality TV, how do you keep it that way?
MR: Well that's because he is, and I think it's all recessive genetics to be honest. First of all, I'm very lucky, I have intrinsically a good kid. And I know how lucky I've been since day one. He's always been fairly easy. I had Cooper in December and was back on the red carpet in January. I picked him up and took him to work with me, you know took him to my dressing room. So he's been raised the same way I was, which is that work is such a big part of our lives. I'm so blessed because he's so normal. You know what? I'm just lucky. And I do try to keep very clear delineations about what is TV and what is private. I'm very clear on what he participates in and what of his life is shown, much more than I am with mine. I know clearly where the line is with him.
OKMagazine.com: Was there anything personal for you that did cross the line that you didn't mean to show on TV but it just happened?
MR: Oh I don't know, I think being cheated on by Jason. Yeah that one kinda caught me by surprise and that went down in real-time. That was a little awkward.
WATCH: Joan and Melissa reveal what makes their mother-daughter relationship so unique
OKMagazine.com: Your mom seems to be who she is at all times, whether there are cameras around or not. What do we not know about her?
Article continues below advertisement
MR: That when she relaxes, like when we're on our family vacation every year, she's incredibly quiet. When she really relaxes and just stops, she'll get into bed for a weekend and watch TV and not answer the phone. When she's recharging her batteries, she's recharging.
OKMagazine.com: When do you find her the most funny?
MR: Oh, I find her funny all the time. I find her funny when the two of us find ourselves in these absurd situations and we look at each other like, are you fucking kidding me? But I think I very much have my father's humor, I'm very much like my father and that was a 20-something year marriage so we definitely connect through humor. And people will ask my mom who she thinks is funny and she always says me. I do make her laugh.
PHOTOS: Kim Kardashian's Most Naked Instagrams
OKMagazine.com: Obviously we get a good look at fashion on red carpets, but where else do you like to see what people are wearing?
MR: I love seeing what people wear out to dinner in different cities. I know how differently I dress in New York than I do in Los Angeles. And I grew up in LA, I've been there since I was 3. I'll go out to dinner in LA in something that's the same casual level, but that I would never think of in New York. I love seeing people on their off times. Or when you see them out shopping. In "civilian wear", as I call it.
Article continues below advertisement
OKMagazine.com: Now that it's springtime, is there anything you are excited to wear?
MR: I'm still waiting for winter in LA to wear my freakin' sweaters! It's been so warm in LA it's crazy. But I will be happy to not have to travel in boots. Yeah, I can now travel in flats or my tennis shoes. I'm a big fan of the laceless Converse for travel, with cute jeans and throw on a little jacket and you look presentable. I'm looking forward to being able to travel in them and not stand in my closet and think of all layers I have to take east, so I can peel them off when I travel back west.
Joan and Melissa: Joan Knows Best? airs Saturday nights at 10 p.m. ET on WE TV.
Where do you like to check out what strangers are wearing? What are you excited to wear for spring? Tell us in the comments below or on Twitter @OKMagazine.