PHOTOS
Jennifer Aniston's Pregnant! Or Is She? All The Baby Rumors Over Nearly 20 Years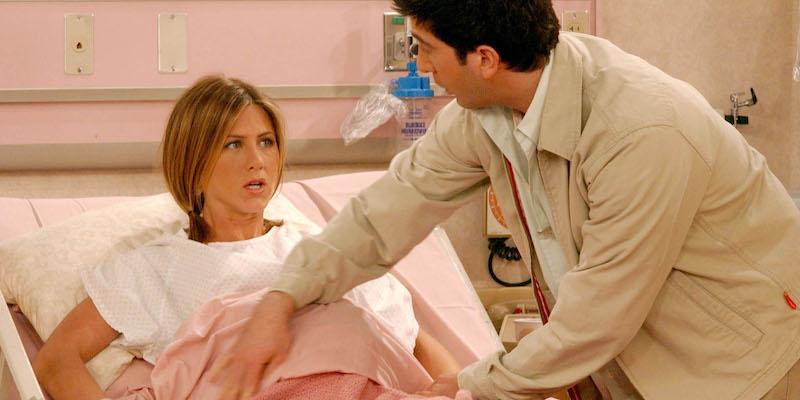 Not all women want to have children, and that's perfectly OK. While "normal" people are pressured by friends and family to get pregnant, celebrities are pressured by the whole world. And compared to other celebs, nobody has been more publicly pressured than Jennifer Aniston. The world is obsessed with her having a baby!
MORE: JENNIFER ANISTON'S AND JUSTIN THEROUX'S DOG CUSTODY BATTLE
It seems like no one has been reported pregnant more times than Jen.The earliest reports date back to 1999, back when the world first fell in love with her on Friends and she began dating Brad Pitt. Since 1999 there have been more than 55 published articles about her being pregnant both in and outside the U.S. It was even reported by the Huffington Post that despite the possibility that the U.S would go into war "Jennifer Aniston Pregnant" was still searched more than "are we at war" on Google.
Article continues below advertisement
Jennifer did express in early interviews that she wanted to become a mother one day and from then on the world was waiting. The obsession with her character on Friends—and the fact that Rachel did get pregnant—could be the reason why fans kept a close eye on is she or isn't she in real life. In fact, the roles Jennifer took on in her career often had a direct impact on when and how her pregnancy rumors evolved.
Over time the extremity of the rumors changed, but many of the triggers are the same. Rumors start any time she is wearing a loose shirt or looks "bloated," whenever she is in a new relationship, and whenever that relationship ends. And most importantly, the rumors evolve as she ages.
MORE: JENNIFER ANISTON BANS THE WORD "BABY" AROUND HER
Take a look at almost two decades worth of pregnancy rumors and how they progressed:
1999: Jennifer About To Become Bride And Mother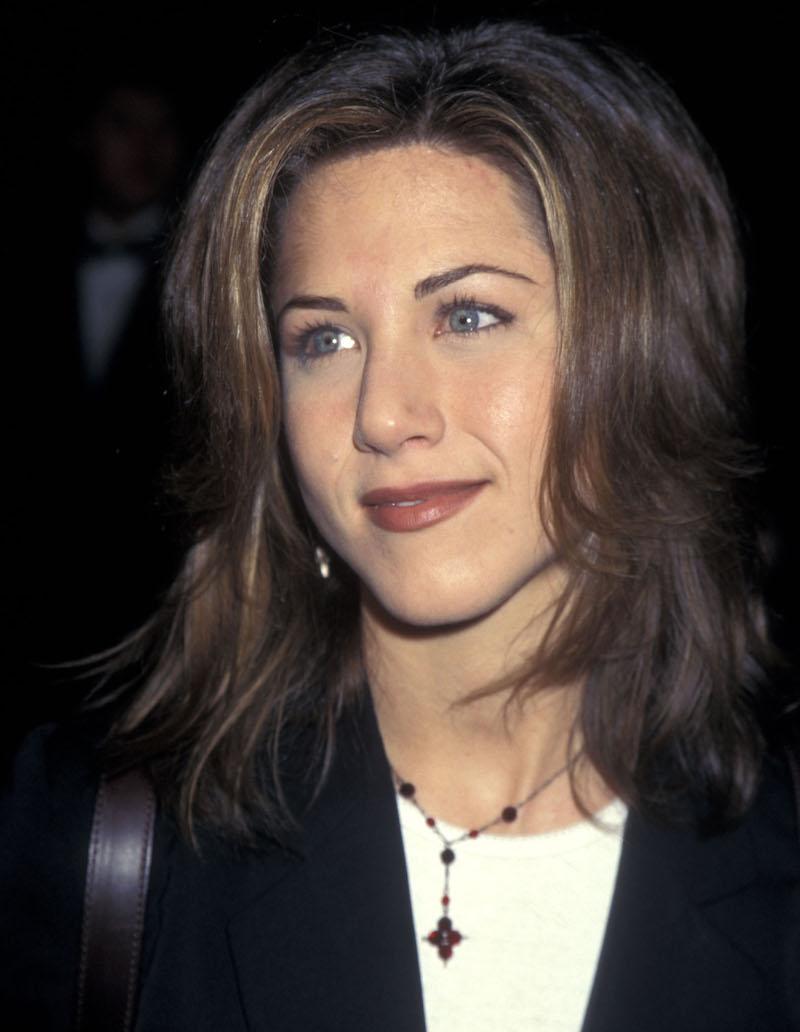 The Globe published an article that Jennifer was "about to become a bride and a mother" in 1999 but at the time of publication, Jennifer was neither engaged to Brad or carrying his child. The two actually got married in July of 2000 and interviewers got to question when they would get pregnant.
Article continues below advertisement
2000: Jennifer And Brad's Plan To Adopt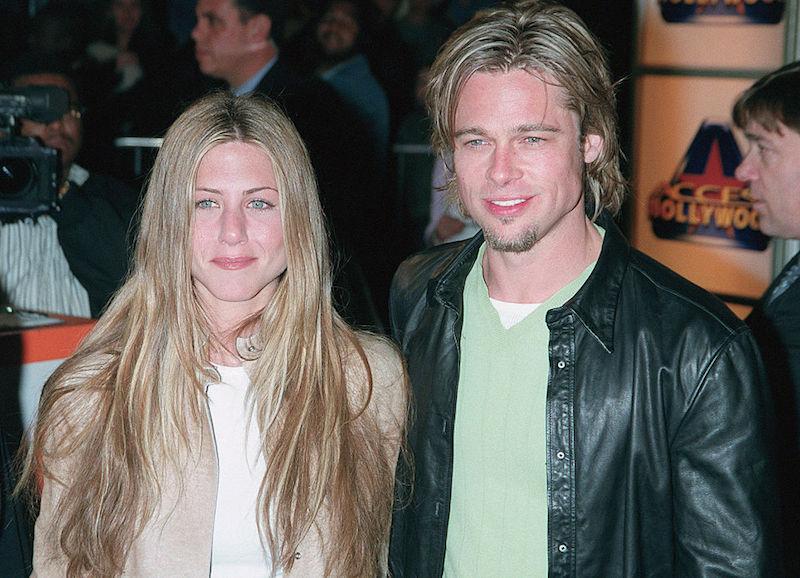 After Jennifer cited that she was too busy to get pregnant a new type of rumor was born that would circulate again and again. A Hollywood gossip website reported that Brad and Jennifer planned on starting a family by adopting. A friend told the site, "She suggested to Brad that they consider adopting their first child and he agreed. They both know there will be plenty of time to have their own babies later. There was no disagreement about adopting a baby. Brad's very much a family man and can't wait to have a child of his own."
Article continues below advertisement
2002: Jennifer Suffers A Miscarriage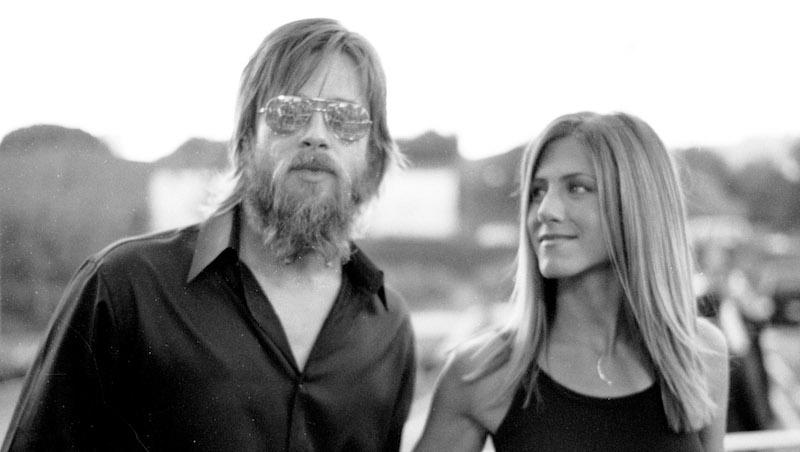 In 2002, Jennifer was in a car accident and it was reported that she was weeping and in pain saying "Oh, no—my baby!" on the side of a busy Hollywood street. Sources say "Jen said she's enjoying the thought that at any moment she could be expecting. That's why her first thoughts on the morning she was hit were of the baby she hoped she was carrying. She felt true maternal instincts rush over her — concern for the life inside her." Or maybe it was whiplash? Rumors about Jennifer having a miscarriage continued to pop up throughout the years.
Article continues below advertisement
2004: Jennifer Suffers A Miscarriage… Again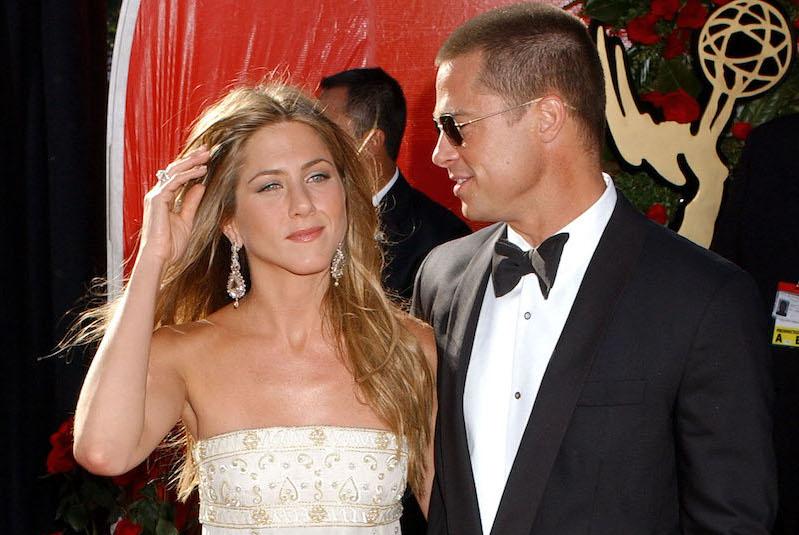 When Jennifer was 35 reports surfaced that Jennifer had suffered a miscarriage. A quoted source said "Brad broke down and wept... But he did everything possible to tend to Jen. It was by far the biggest test of their love, and Brad came through for Jennifer with flying colours." Reports claimed it brought the couple closer together, but it was that same year the couple divorced after Brad met Angelina Jolie on the set of Mr. and Mrs. Smith.
Article continues below advertisement
2006: Jennifer Aniston Still Looks Pregnant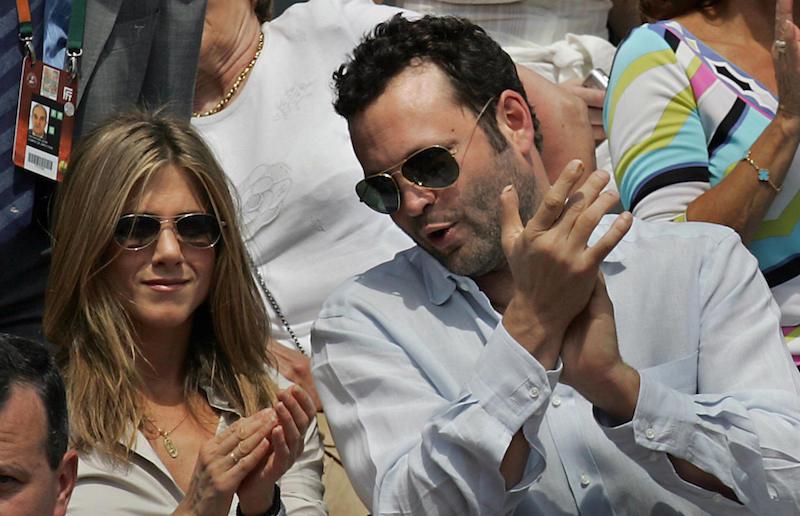 After Jennifer and Brad split in 2004 she filmed The Break Up with Vince Vaughn and the two started dating. Naturally with a new boyfriend, new rumors began. After promoting the film together, rumors started to spread that Jennifer was pregnant because was often photographed placing her hand on her stomach.
Article continues below advertisement
2008: Jennifer Gets Fertility Treatments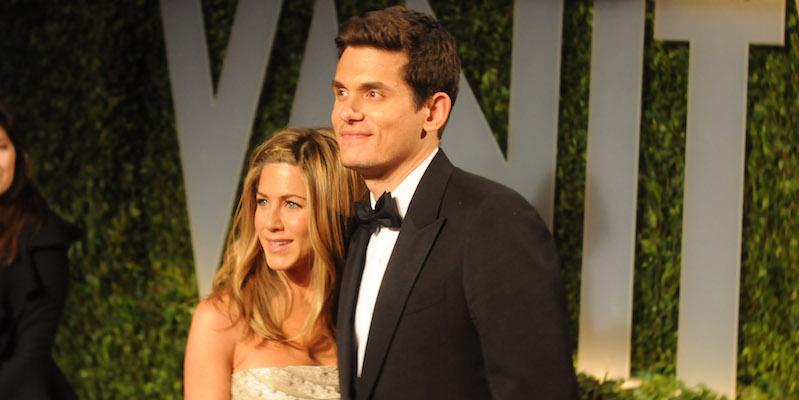 Jennifer and Vince split and in 2008. At this point Jennifer was 39-years-old and past most people's idea of when a woman can and should get pregnant. So from this point on an interesting theme surrounding Jen and fertility treatments began while dating John Mayer. The cover of a popular tabloid revealed that not only was Jennifer "having John's babies" but she was having secret fertility treatments. The cover also noted that she stopped drinking—which seems obvious enough if it were true. Brad was even included on the cover claiming she had secretly called him.
Article continues below advertisement
2009: Pregnant at 40! Doctor And Or Brad Help Jennifer Get Pregnant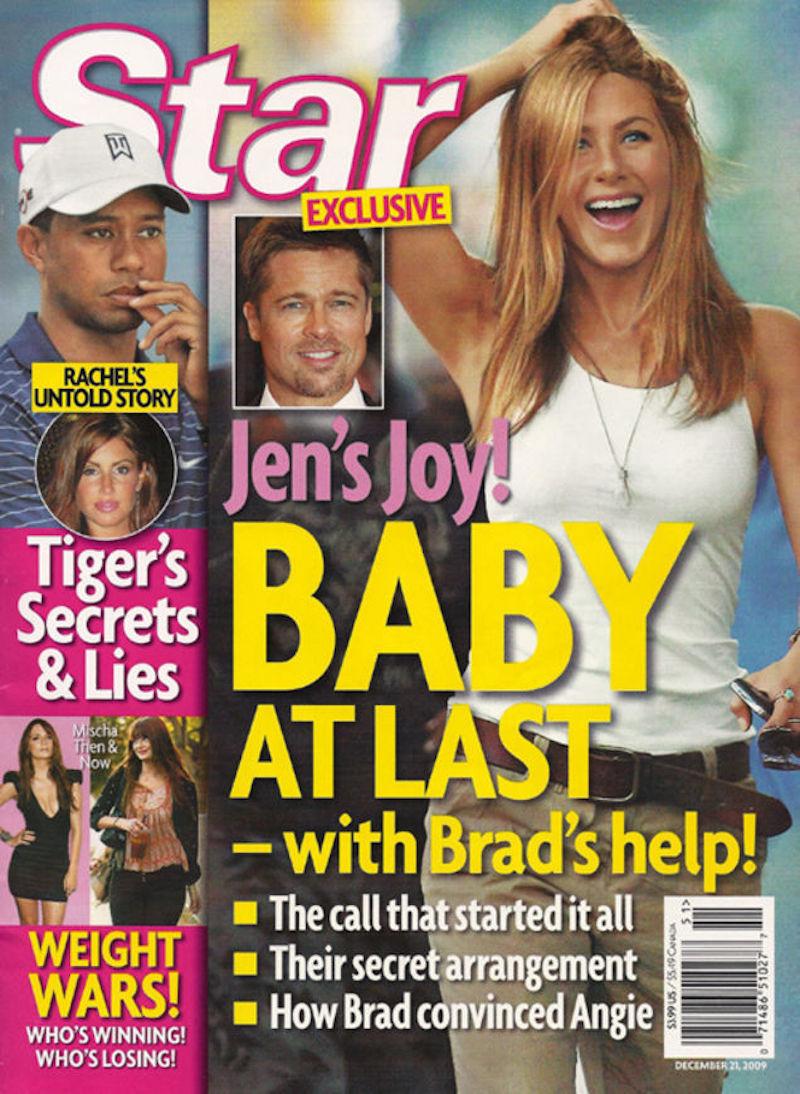 In 2009, Jennifer started filming The Switch which was about a woman hitting her biological clock and her decision to use a sperm donor to get pregnant. The role couldn't have been more perfect to fuel the real-life pregnancy rumors. Two separate major tabloids claimed that Jennifer was pregnant this year. One claimed she was pregnant with twins, but they both shared the same story that a doctor helped her and John was ecstatic. The couple broke up that year and the obsession with her pregnancy continued with some interesting spins. While Brad was married to Angelina rumors about a love triangle swirled. OK! published a cover in December that insinuated that not only was she pregnant, but Brad helped her! The story included "the call that started it all, their secret arrangement, and how Brad convinced Angie."
Article continues below advertisement
2010: Jennifer's Hand Placement And Baggy Clothes Means She's Pregnant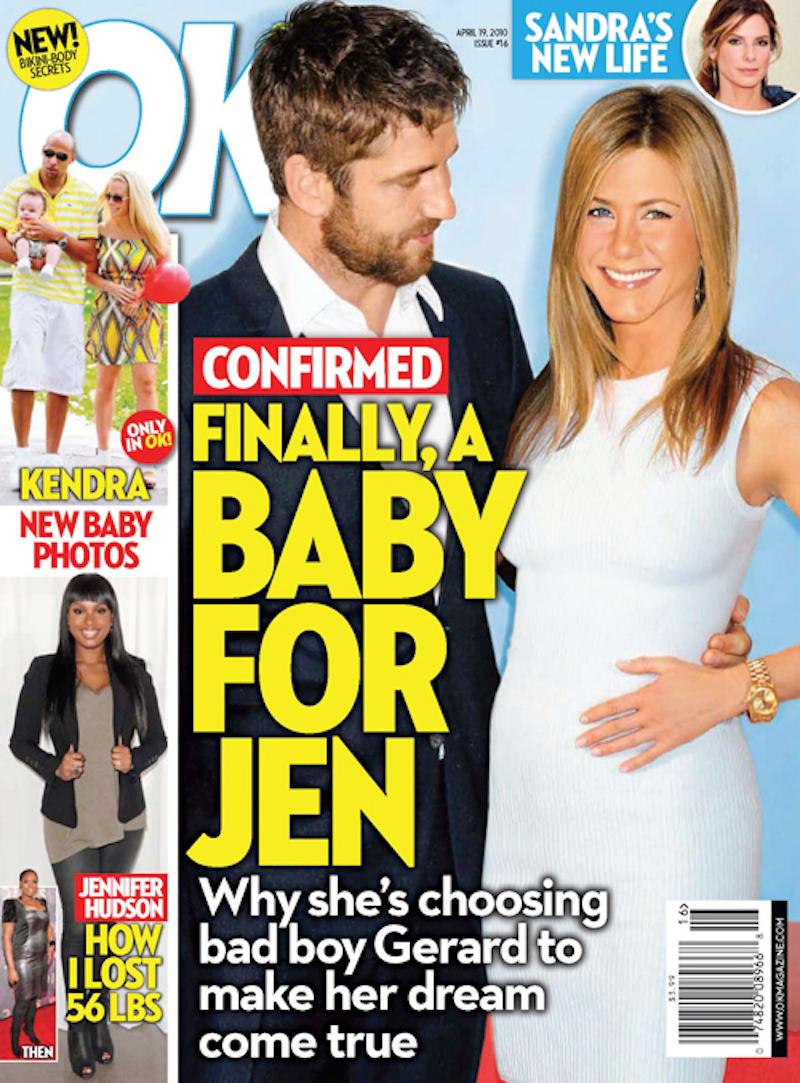 In 2010, Jennifer and Gerard Butler starred in The Bounty Hunter. So of course after Gerard made a joke about marrying Jen rumors that the two were dating spread. OK!'s cover story reported that while promoting the film her pregnancy was obvious due to the "gleam in Jen's eye, her easy, confident glow and her hand resting on her not-so-flat tummy." Jennifer having her hand on her stomach, any signs of weight gain or wearing flowy clothes became the go-to indicators that she must be pregnant. Jen and Gerard have not confirmed they were ever dating.
Article continues below advertisement
2011: Jen's New Pregnancy Curves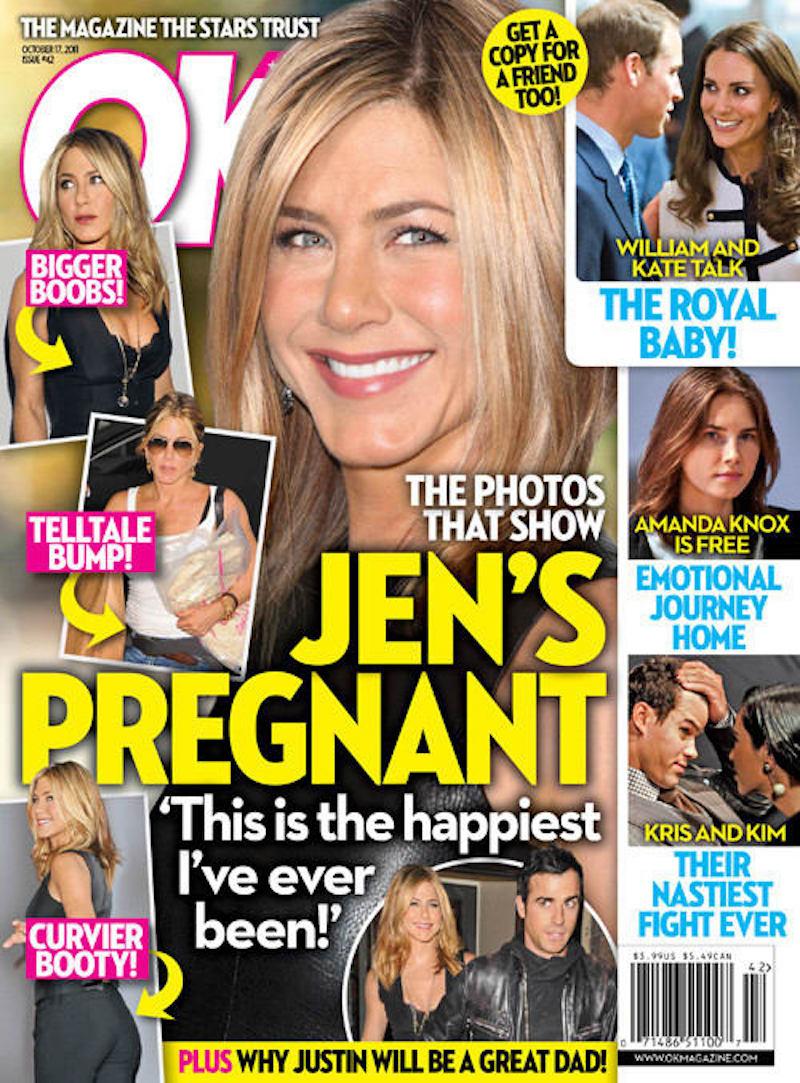 Jennifer and Justin Theroux met on the set of Tropic Thunder in 2007 , but didn't start dating until they reconnected on the set of Wanderlust in 2010. That same year reports of a shotgun wedding and plans to raise their baby in NYC began to circulate. Outlets cited her bigger breasts and curvier body as the tell tail signs. The rumors and body shaming got so bad that Jennifer addressed them at a press conference in October. She declared, "Rumor number one: I am not planning to get married any time soon ... And rumor number two: no, we're not pregnant ... It's just I quit smoking, so I've gained a couple of pounds."
Article continues below advertisement
2012: Jennifer Aniston And Justin Theroux: It's Baby Time!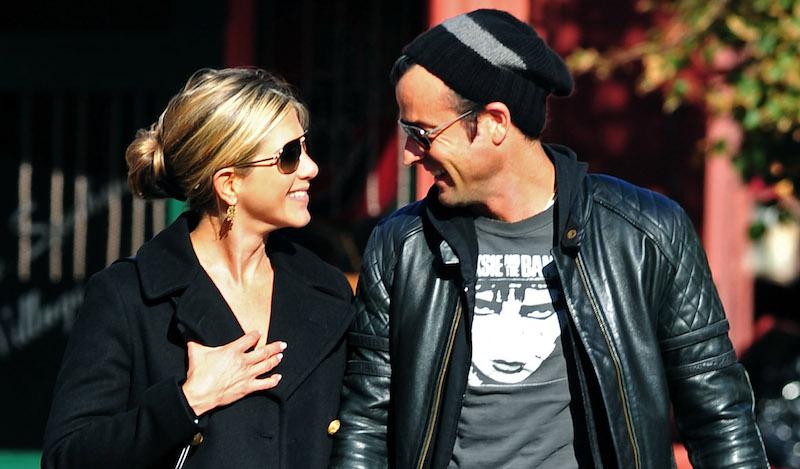 Once Jennifer entered her 40s the rumors were centered even more around her age and if she could get pregnant at all. In February of 2012, it was reported that Jennifer was pregnant with twins again. In May, it was reported that she had frozen her eggs at the age of 43 and was going to be a mom with the help of her doctor. Later that same year things went international with her next pregnancy rumor and a source was cited saying she was "scared to death that making a huge public deal over her pregnancy might jinx her. It took her years to get pregnant, and she's aware of the complications that could arise because of her age, so she and Justin have decided to keep silent as they prepare for the baby's arrival." The source also claimed that Jennifer and Justin were going to get married in Africa. In December, it was reported that she was pregnant with twins. Again!
Article continues below advertisement
2013: Jennifer Aniston Pregnant At Last! In Vitro Fertilization Baby On The Way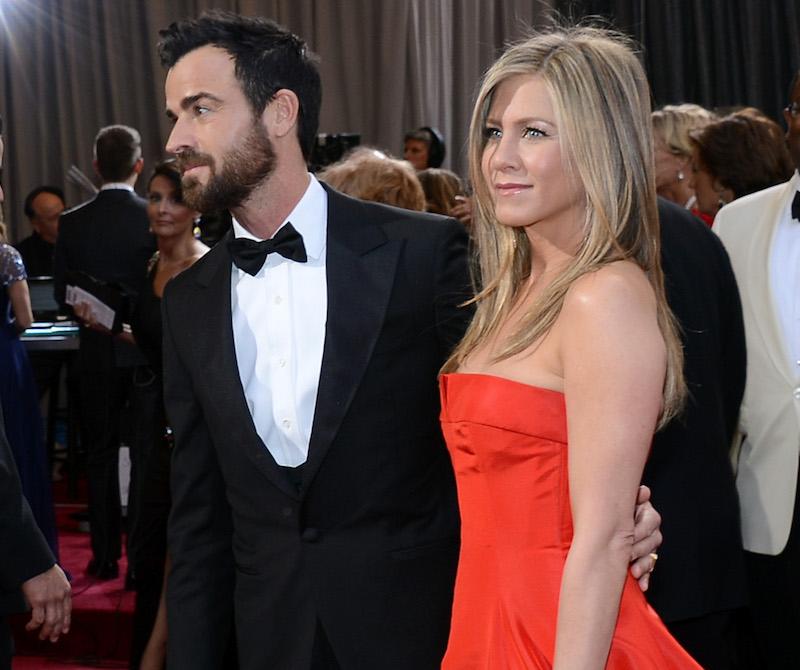 2013 was a heavy year for pregnancy rumors. The obsession with Jennifer having twins and IVF continued and after photos of Jennifer's hand on her stomach at the Oscars were taken it was reported that she was "cradling a baby bump at Oscars." OK! reported that Jennifer was talking about wanting twins and apparently Justin always wanted them too. "The fertility treatments weren't easy on her — but it looks like they paid off," said a source. Another source reported that she was pregnant with a boy and a girl claiming "she actually started having fertility treatments six months into her relationship with Justin. Almost two years after beginning the in-vitro process, Jen and Justin received the happy news they'd been waiting for. Between the frozen eggs and the fertility treatments, she was hoping to get lucky, but she tried not to think about it too much because of the disappointment."
Article continues below advertisement
2014: Jennifer Pregnant With A Girl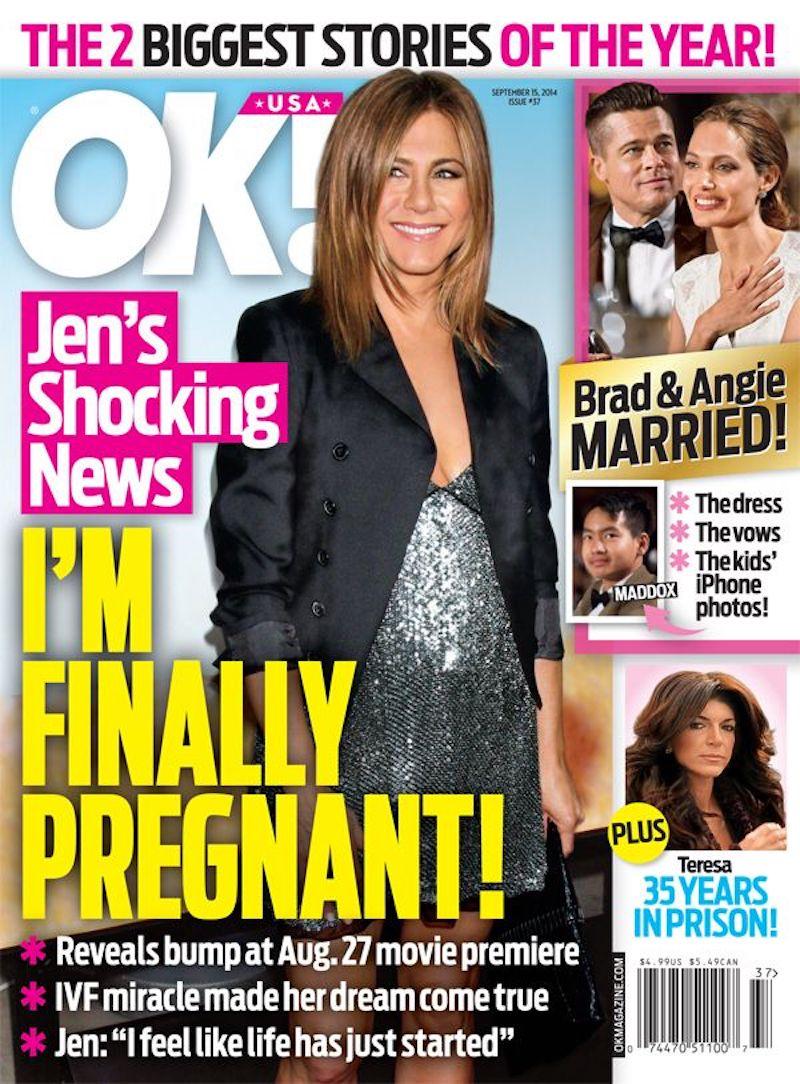 When Jennifer was 45, it was reported that she was pregnant with a baby girl—the reports included her weight gain and even morning sickness. At the premiere of Life of Crime in Hollywood she wore a Saint Laurent dress that seemed to offer proof to some that she was in her second trimester. This was right around the time that Brad and Angelina got married and the reports started shifting to Jennifer raising her imaginary baby alone and Justin breaking up with her. They were also centered around her age and how dangerous it could be for her to conceive a healthy baby, OK reported "Buzz in Jen's inner circle is that she's nearly three months along but doesn't want the news to come out until she knows for sure that the baby will be okay," says a source close to the actress. Jen's not taking any chances—sources say she's well aware of the risks at her age and would never tempt fate, especially after such a long road to conception if she is pregnant. "Jen started having fertility treatments six months into the relationship."
Article continues below advertisement
2016: Jennifer Aniston Continues To Show Off Bump After Denying Pregnancy
The pregnancy rumors continued in 2015 but were quickly shot down. Reports took an interesting turn likely due to her age and sources claimed that Jennifer was going to adopt two Mexican orphans. Then all of a sudden reports sprang up that she was pregnant in Italy. Jen addressed the rumors directly again with an essay published in the Huffington Post: "I am not pregnant. What I am is fed up. I'm fed up with the sport-like scrutiny and body shaming that occurs daily under the guise of 'journalism,' the 'First Amendment' and 'celebrity news.'"
Article continues below advertisement
2017: Jen's Miracle Baby Joy At 48
When Jennifer was 48-years-old, headlines about her reported pregnancy with Justin often included the word "miracle." According to a gossip magazine, "The couple made the surprise announcement to family and friends last week, revealing their 'one last attempt' to fall pregnant had given them the miracle news they had been waiting for." The rumors went further and another source contended "Jen's pregnancy may turn to double joy," because "the couple had been investigating adopting a baby from Puerto Rico" following Hurricane Maria. There was never a baby or an adoption and Jennifer spoke out—again—about the rumors. "I would say, I think the best one would be a picture of me with a hand over my stomach, saying 'Finally Pregnant!'" she explained. "I mean, it's like they take a picture of you and create this story. If your body is in a normal moment of having had a bite or two, or you're having a moment of bloat, then there's arrows circled around your stomach, telling you that you're pregnant. And it's like, actually no, it's just my body. Not that it's any of your business to begin with. Having a child, as we know, is no one's business except the couple or individual that's going through it." Despite her plea, rumors started again in 2017 that Jennifer hired a surrogate.
Article continues below advertisement
2018: Jennifer Aniston Pregnant With Brad Pitt's Baby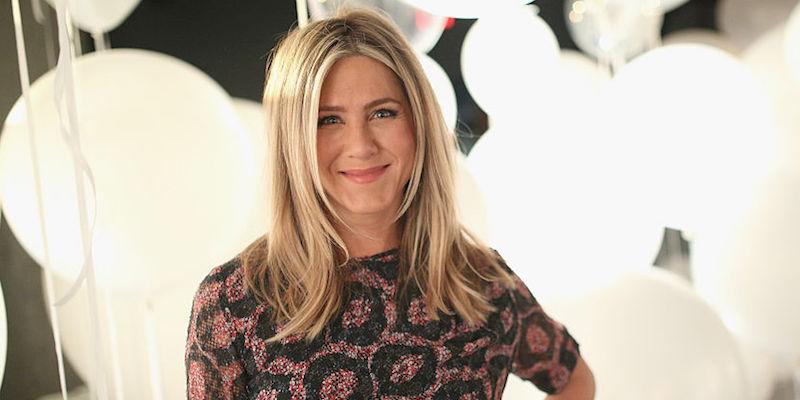 Jennifer and Justin announced that they would be splitting in a joint statement in February of 2018. The stories about Jennifer, Brad and Angelina had never disappeared and Brad and Angelina filed for divorce in 2016. Events seemed to perfectly align new rumors about a baby with Brad. In April, it was reported that at the age of 49, Jennifer was pregnant with Brad's child. Another source reported that she wanted him to father her child. And a 2018 Australian cover of Women's Day even featured a photo of Jennifer from 2013, claiming that she was pregnant. Jen has continued to shoot down her pregnancy rumors. Whether she adopts, really has some frozen eggs to hatch, or stays childless, the decision is ultimately hers.