Archive
Rob Kardashian And Blac Chyna Live 'Like PIGS' In 'A DISGUSTING State' — Get The Dirt!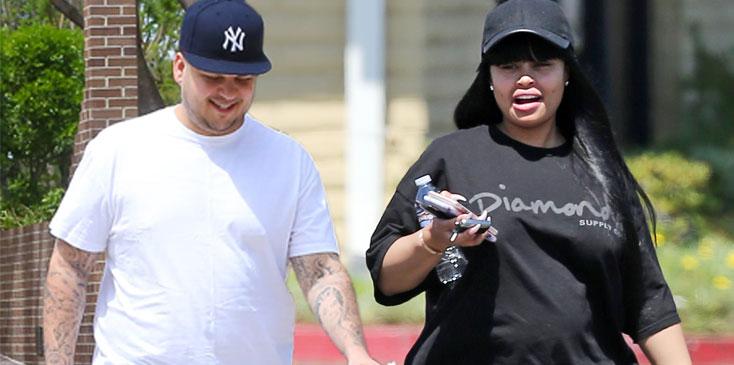 Talk about living in squalor! Rob Kardashian and Blac Chyna may be about to rake in big bucks thanks to their upcoming reality show, but they are not living like it!
"Those two live like pigs," a source told OK! "They never do laundry or dishes, there are fruit flies floating about every crevice of the kitchen and bedroom and the house is plagued with silverfish and roaches," the insider added. Gross!
Article continues below advertisement
Maybe that's why they had their first date at Khloe Kardashian's house instead of their own!
"It's a disgusting state and totally unhealthy for a woman carrying a baby," said the source. Not to mention her three-year-old son King Cairo is being subjected to that horror.
And unfortunately, they have not made enough money yet to hire a housekeeping staff. Maybe time to cut down their $13,000 takeout bill?
"What they need is to get a team of housemaids on the payroll, but Rob's cash flow is at an all-time low and he can't do anything until their show's a proven hit," said a source. Well maybe he should turn up to his scenes then! According to reports, Rob has been skipping out on filming his upcoming show for weeks, leaving Chyna to film them by herself!
"The fact he's not turning up for scenes is crazy because he needs this project to work," the insider told OK!
What are your thoughts on Rob and Chyna not taking care of their home? Let us know in the comments section.