Archive
UPDATE: See Why Miley Cyrus Is Still in the Hospital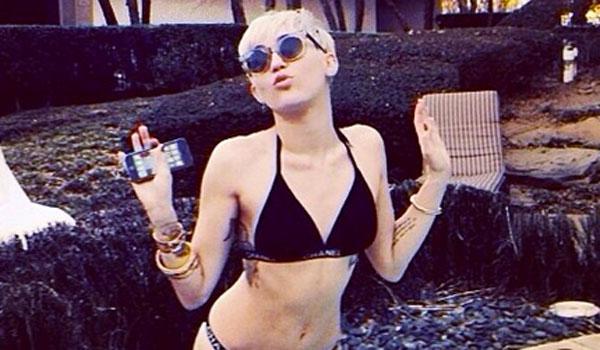 Tough times for Miley Cyrus. It seems all that touring and partying and tongue-sticking-out can really run a girl down. Cyrus just canceled her second tour date in a week, and she's taken to Twitter to explain what's going on.
PHOTOS: Teen Mom 2 star Jenelle Evans went to see Miley on tour! See her pics here.
Cyrus canceled a date on her Bangerz tour in Charlotte last week, reportedly because her grief over her lost dog Floyd ran her down enough to make her sick. That illness continues this week; it seems she had an allergic reaction to the antibiotics she took last week! "Cyrus has been hospitalized for a severe allergic reaction to antibiotics and has been placed on medical rest by her doctors," the Sprint Center in Kansas City said in a statement. "She will not be able to perform as scheduled."
Article continues below advertisement
OK! News: Miley Cyrus' tour bus burst into flames! See why here.
Cyrus tweeted a pic of herself in the hospital, and said, "Kansas I promise Im as heartbroken emoji as you are. I wanted so badly 2 b there 2night. crying cat emoji Not being with yall makes me feel shittier than I already do sick face emoji." She then followed up with an update this morning, "I can't get a hold of my team because it is so early so I want to be the one to tell my fans especially the ones trekking to get there. the hospital is sayin i wont b released today crying cat emoji therefore Im not going 2 make it 2 St Louis. Im so sorry but somethings are outta my control." Rough times for Miley!