Archive
OK! Exclusive: Taylor Swift Tells Selena Gomez To "Exorcise" Justin Bieber From Her Life—And Burn His Things!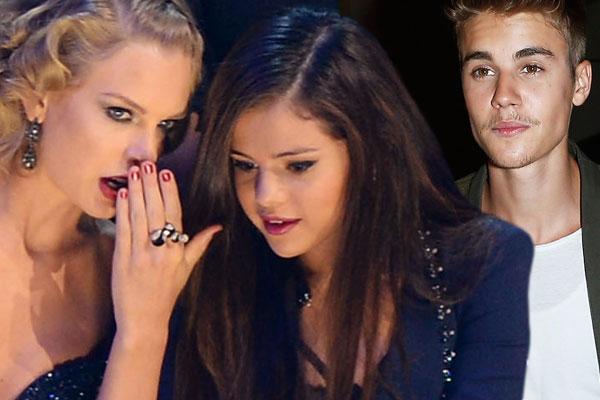 Taylor Swift wants her pal Selena Gomez get over Justin Bieber for real this time and has a game plan for how Selena should do it!
An insider told OKMagazine.com exclusively that Tay wants her new BFF to burn everything and anything she owns that reminds her of their "toxic relationship."
"Taylor's telling Selena to get together everything – letters, clothes, photos, even mp3s – and burn it in an empty bird bath in her garden," the source told OK! exclusively. "Selena is reluctant because she knows it could all be worth something one day, but Taylor is being very persuasive."
Article continues below advertisement
PHOTOS: 14 of Selena Gomez's Most Cryptic Instagrams
Taylor advised Selena that burning her keepsakes from the relationship will "exorcise any energy that's associated with" her ex-bofriend Justin and is the only way to do it "if she ever wants to move on."
"It seems like a kind of a spooky ritual thing but Selena is starting to feel like it's going to be a kind of weight lifted from her shoulders," the source said.