Archive
'OK! Or Not OK!': Televised Births – 'Today' Show's Kathie Lee Gifford & Hoda Kotb Weigh In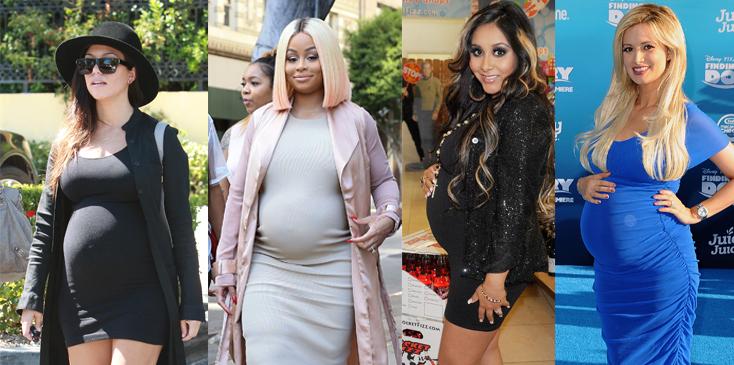 To televise or not televise, that is the question! Reality stars are known for putting it all out there, but when is it too much?
Who could forget Kourtney Kardashian literally pulling her daughter, Penelope, out of her in front of the Keeping Up With The Kardashians camera crew back in 2012?
And talk about a birthing dream. Blac Chyna fans can witness the birth of her two-week-old baby girl, Dream Kardashian, in an upcoming Rob & Chyna E! special – even though the new mommy gave an up-close-and personal preview of Dream via Snapchat.
Article continues below advertisement
Another baby special came with the birth of Holly Madison's baby girl in 2013. The former Girls Next Door star gave birth to her daughter, Rainbow, while cameras were rolling for all the world to see.
Last but certainly not least, good o'l Nicole "Snooki" Polizzi let the Snooki & JWoww cameras roll as she welcomed her first child, son, Lorenzo – while she rocked an animal print outfit and full face of makeup, of course!
MORE ON:
Nicole 'Snooki' Polizzi
And when it comes to what the two ladies of the Today show, Kathie Lee Gifford and Hoda Kotb, think about televised births, their opinions may surprise you.
Kathie Lee says: "I wouldn't have wanted to watch the birth of my own children let alone anyone else's!
Hoda says: "Sure, you have the right to broadcast it, and everyone has the right to choose whether or not to watch it!"
For more "OK! Or Not OK!" With Kathie Lee & Hoda tune in to the Today show Thursdays at 10am ET on NBC.