Archive
The Hosts of Fashion Police Release Loving Statements for Joan Rivers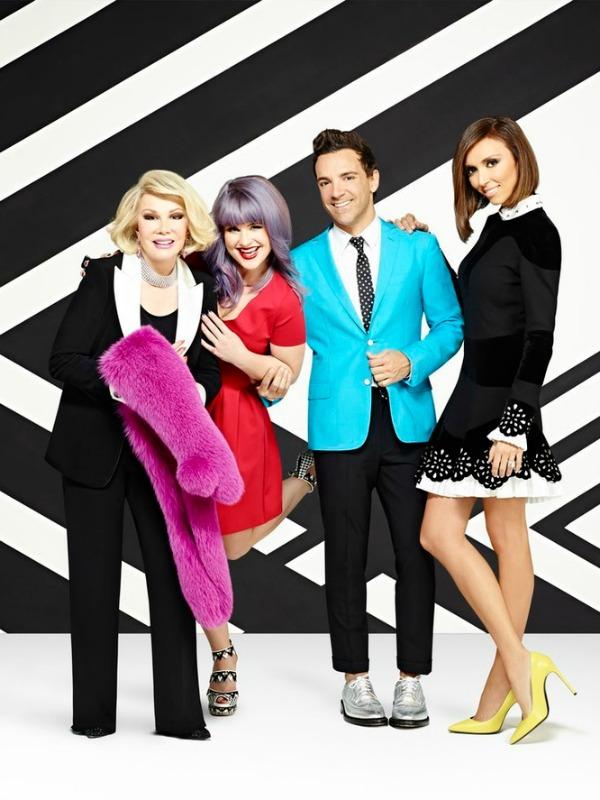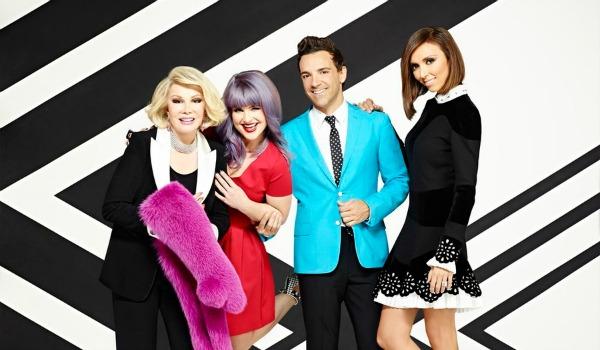 Comedy legend Joan Rivers passed away yesterday, and one of her projects that now hangs in the balance is her show Fashion Police, on E!. Every week, Joan and her co-hosts would skewer celebrity style, and it's possible that the show might be canceled in her absence. While E! debates the show's future, her co-hosts each released loving statements in her memory.
OK! News: Melissa Rivers shared an unknown fact about her mom with OK!.
Article continues below advertisement
"It is almost impossible to describe how much I adored Joan and how much she has meant to me. She was not only the funniest woman I have ever met but was incredibly loving, honest, and lived her life with no regrets. Working with her for the last 13 years has been one of the true joys of my life. She could put a smile on your face, instantly, no matter how hard your day was. My heart goes out to Melissa and Cooper who have lost something that can never be replaced. Their bond was truly one-of-a-kind. They had the greatest mother and grandmother anyone could ever hope for. My life is so much fuller and happier because I got to share it with this beautiful person, a true genius. I woke up today unable to grasp what the world will be like without her and at the same time feel so privileged to have called her my friend."—Giuliana Rancic
OK! News: Watch Joan Rivers' funniest moments on the Tonight Show.
"I'm completely heartbroken by the loss of my beloved Joan. Not only was she my boss, she was and will always be my teacher, therapist, closest friend, inspiration and the only grandmother I ever knew. She was family and I will never forget her. Laughter will be difficult for a while but when I'm sad, lonely or upset all I will have to do is think of Joan and a smile will cross my face. Laughter is what she gave us and laughter is what she would want us to do in remembrance of her. Melissa and Cooper, my thoughts are with you and I love you both so much. Joan, thank you for taking me in and loving me as a daughter. I will miss you deeply and will always hear your voice in my head saying 'my darling get out there and be you!"—Kelly Osbourne
Article continues below advertisement
OK! News: Celebs tweet in their best memories of Joan Rivers.
"Joan was eternally young, hysterically funny and unapologetically glamorous. She was also the kindest, classiest and cleverest person you would ever meet. I was a lucky man to be honored with the privilege of sitting next to her every week. I loved her beyond words and I will miss her even more."—George Kotsiopoulos
"E! and NBCUniversal send our deepest condolences to Melissa, Cooper and her entire extended family on this incredibly sad day. For decades Joan has made people laugh, shattered glass ceilings and revolutionized comedy. She was unapologetic and fiercely dedicated to entertaining all of us and has left an indelible mark on the people that worked with her and on her legions of fans. She's been a much beloved member of the E! family for over 20 years and the world is less funny without her in it. Today our hearts are heavy knowing Joan will not be bounding through the doors."—E!
Did you watch Joan on Fashion Police? Do you think the show should continue? Tell us in the comments below or tweet us @OKMagazine.