Archive
Where to Score Kate Middleton's $35 Necklace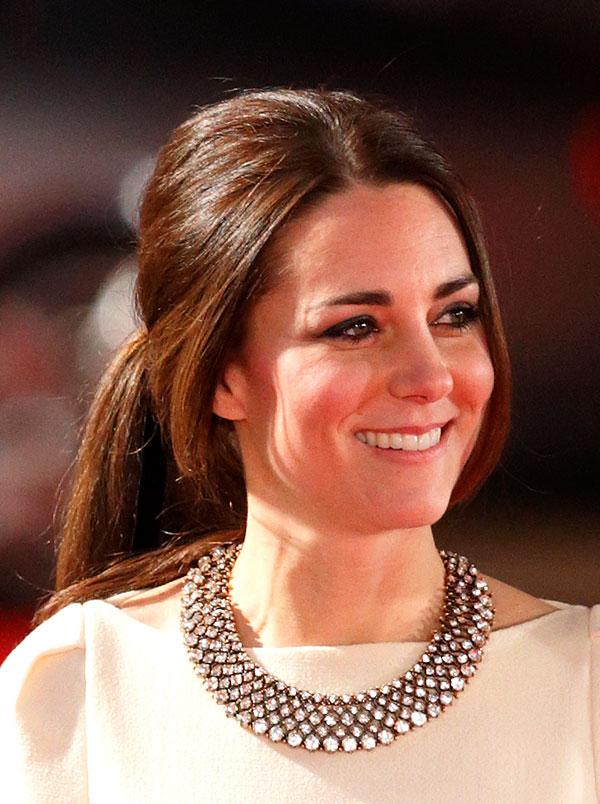 Kate Middleton was glowing at the royal performance of Mandela: A Long Walk to Freedom, but it wasn't just the Princess' flawless complexion and gorge, cream-colored Roland Mouret gown that were attracting all the attention—it was that serious sparkler around her neck.
Kate Middleton Wore a Very Princess-y Tiara to an Event!
Now, considering she's got a royal-sized bank account, one might think she dropped mega bucks on this clear, crystal, beaded statement necklace, but on the contrary—it was only $35 (or 20 pounds in her currency) at none other than Zara.
Article continues below advertisement
Look at Kate Middleton's Adorable Patterned Coat!
That's right! William's wife lives for a good bargain, just like the rest of us (she's also a fan of Topshop and ASOS), which is one of the many reasons why we love her so much. Also, her hair. See, Kate proves you can look super-sophisticated without having to spend your entire paycheck at the mall. Ah, so many lessons to take away here. Now, off to Zara.