BABIES
Angelina: Children the Center of My Life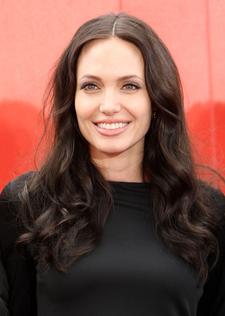 It's no secret that Angelina Jolie cherishes the role of mother she plays in everyday life to children Pax, Zahara, Maddox, Shiloh, Vivienne and Knox, alongside partner Brad Pitt, but the role she played onscreen Changeling may have directly inspired her reality.
"I got pregnant right in the middle of it and I think partially because of it," she tells the L.A. Times of the challenging role of playing a mother who loses her child. "I was so emotional about children that I think something in me kicked into gear."
Article continues below advertisement
CLICK HERE for OK!'s Ultimate Brangelina gallery!
For Angie, who says, "the center of my life is my kids," life as a mom is complicated by the fact that she and Brad are both busy working actors, which results in some tough times and big yawns.
"I woke up at 3 in the morning with four kids with jet lag and two babies," she said of the day she appeared at a recent Hollywood Film Festival Awards gala where Clint Eastwood, who directed Changeling, was being honored. "I put myself together for a few hours and go out. And then I go home. This is my job."
Job or no job, Angelina says she doesn't hate having to come to L.A., but would rather be out on the road with her traveling family.
"I don't dislike it here," she admits of Hollywood. "I just really do love to travel. I love other cultures. And I love raising my kids in the world. I'm so fortunate that I get to do that."