BABIES
Are Jennifer Aniston And Brad Pitt Having A Baby Together?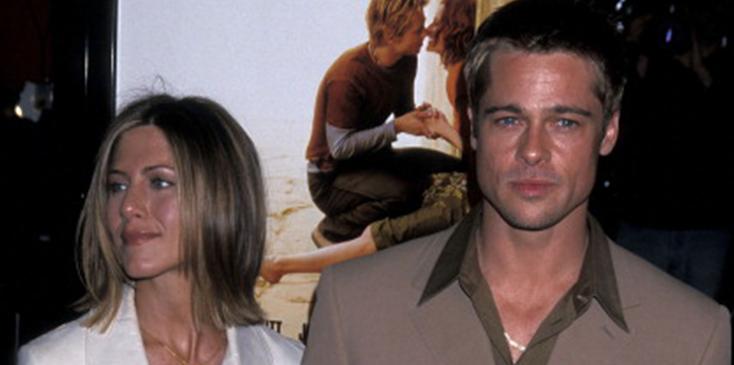 More than a decade after their divorce, Jennifer Aniston and Brad Pitt might be reuniting! Sources exclusively revealed to OK! that the estranged couple is planning on starting a family.
While Jen's rep denies the story, insiders tell OK! that the former power duo has been seeing each other in secret for months. "They've realized they still love each other very much and want to be in each other's lives forever," the source shared. "They're ready to make up for lost time."
Article continues below advertisement
The insiders revealed that Brad, 54, reached out to the former Friends star, 49, after she split from ex-boyfriend Justin Theroux. "It was Brad's idea to get together and talk about a potential project," the source revealed. "He invited her over to his house and she saw that old charm she loved so well. She realized how much she had actually missed him."
A source close to Brad has denied any reunion, but the insiders asserted that the two are working together. Although, while the relationship has been "strictly business," it sounds like the couple couldn't help but become more than just friends and business partners.
"They've been reminiscing about old times," the source said. "They'll put on some music, and sometimes Brad will whip up Jen's favorite guacamole." They added, "Jen's really impressed with how far he's come with his therapy and sobriety. She can tell Brad has really worked on himself and she's proud of him."
Perhaps it's Brad's major life change that encouraged Jen to ask him to start a family with her. "She had always imagined they would have a family together and it finally seemed like the time was right to make that dream a reality," the insider dished. "Of course he agreed! Those are the words he longed to hear her say years ago. Brad said he would be thrilled to give her that gift."
"They've been discussing moving back in together, whether into Brad's place or a new home," the source continued, adding that Jen and Justin were a bad match as potential parents, since he preferred New York City and Jen "could never imagine raising kids" there.
"She's philosophical about it; they were just a poor match," the insider said. "Now, she feels she's exactly where she's supposed to be."
What do you think about Jen and Brad reuniting to start a family? Let us know in the comments.