BABIES
Brit Gets Kids Back...For Now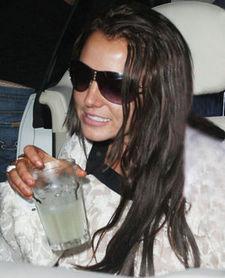 In a week that saw Britney Spears lose visitation rights to her two young boys, the civil settlement of her August 6 hit-and-run incident and then the alleged running over of a photographer's foot, the beleaguered pop star was able to end it on a good note. Her lawyer confirmed over the weekend that Brit has regained temporary visitation rights with sons Sean Preston, 2, and 1-year-old Jayden James.
Article continues below advertisement
Brit took immediate advantage of the court's decision, spending Saturday afternoon with the two boys, whom she had been barred from visiting earlier in the week after the court decided she had not been keeping in full compliance with its earlier order, which required twice-weekly random substance testing and counseling.