BABIES
Eddie Murphy an Absentee Dad?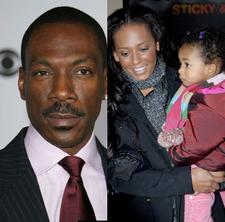 Eddie Murphy has never met Angel, the 22-month-old daughter he fathered with Spice Girl Mel B., OK! has learned.
"To see the kid, he'd have to see the mother," a friend of the Norbit actor, 47 (who has five other children by his ex-wife Nicole Mitchell, and two from a previous relationship), tells OK!. "Maybe when she's older, Eddie will see Angel, but not now."
Mel, 33 (real name Melanie Brown), says, "I want Angel to know she has two parents who love her so much," but the insider scoffs, "Mel's a crazy woman. Eddie wants to stay far away from her."
Article continues below advertisement
Come on Eddie, do it for Angel!