BABIES
Jodie Foster: Boys Are Easy to Raise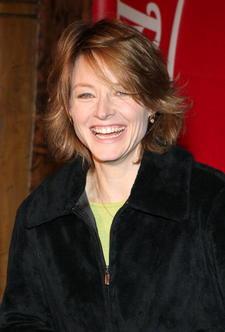 Motherhood has produced a lot of black-and-blues for Jodie Foster, but it's getting much easier these days with her sons Charles and Kit.
"Boys are easy," she tells Parade.com in a new interview. "I mean, there are just a lot of bruises when they're young. With boys, you get a lot of accidental jabs in the eye and stepping on your feet, and those tantrums they cause when they don't want to leave the toy store."
Article continues below advertisement
But those are the days of the past. Now that Charles, 9, and 6-year-old Kit are older, those incidences are few and far in between as their days are usually preoccupied with other activities.
"They go to school all day, and then one wants to do T-ball and the other wants to do karate, so they're actually gone until four-thirty," Jodie says. "I want them to have curiosity about things they don't know, and a desire to see places bigger than where they grew up."
Charles and Kit's relatively normal upbringing is a stark contrast to that of their mother's. A double Oscar winner, Jodie grew up in the spotlight, having worked 42 of her 45 years. But, she says, she never saw acting as a lifelong gig.
"To me, acting didn't seem like much of a profession," she admits. "My mom always said, 'By the time you're 16, your career will be over. So what do you want to do then?' She was correct. Most child actors' careers end early. They're lost."
Article continues below advertisement
Jodie was certainly not one of them. But she did put her acting on pause to attend Yale University, a decision she thought would change the course of her professional career.
"I saw leaving college as an opportunity to do something different with my life," she says. "I always thought that becoming an academic was going to be my path. I could've gone to New York, but I went back to Los Angeles because it was where I was from."
And having grown up in Hollywood, how did she manage to avoid the pitfalls of fame that trap the Britney Spearses and Lindsay Lohans of today?
"I had my little rebellions, but they were minimal. So I ask, 'Why didn't I rebel more?' Then I remember — because I was responsible for someone else (acting role). That's why I couldn't rebel. That's why I couldn't get lost for days on end. I always had to work."
For more on Jodie, check out the new issue of Parade.