BABIES
Pete Talks Baby Bronx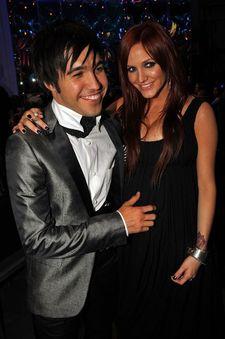 Less than a week after his son, Bronx Mowgli, was born, Pete Wentz is opening up about his baby's unique name and how he and wife Ashlee Simpson are adjusting to their new role as parents.
"I feel weird--people have all these ideas of what it means now," Wentz, 29, told Ryan Seacrest on his KIIS FM morning radio show. "I think it's kind of cool to leave the narrative the way it is. People are stoked or pissed or whatever...I don't think anybody knows the real story of why or how."
Article continues below advertisement
Pete goes on to say, "We came up with the idea Bronx, we'd been throwing it back and forth a while ago." And as for Mowgli he reveals, "The Jungle Book is something me and Ashlee bonded over. It's really cool."
Wentz says he's a hands-on father and does his share of diaper duty.
"Yeah, I've changed quite a few. I've definitely done a couple of exploding ones."
He also gives credit to Ashlee, who he says amazed him during the birth. "She's pretty much a saint. Right before she went into labor, I was pretty much like, 'Oh my god, I think i'm having a heart attack.' She took care of me and made sure I was OK. She's really good, really good, actually. The grandmas have been really good, helping us a lot."