BABIES
Russell Simmons Explains Child Support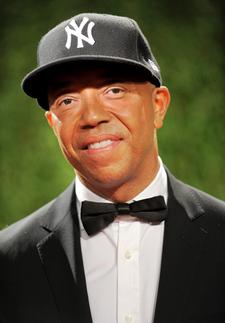 In light of reports that surfaced on Friday stating Russell Simmons, 51, was ordered to pay his ex-wife, Kimora Lee Simmons, $40,000 a month in child support, the entrepeneur has taken to his blog, calling the decision his own.
"I am reading these stories today about how a judge ordered me to pay Kimora $40,000 a month in child support and I want to make something very clear. Nothing was ordered, it was given. My kids have a fabulous life; they are exposed to a broad range of artistic and scholastic educational programs and I'm very happy to contribute to that. As long as I have it, they can have it. If I ever don't have it, I'm coming to live with them!"
Article continues below advertisement
-Russell Simmons
According to E!, Kimora Lee was granted sole legal and physical custody of their two daughters, 9-year-old Ming and 6-year-old Aoki in the settlement, with Simmons paying child support until the girls reach 19 1/2 years of age.
In exchange for his bankroll, and on top of his visitation, Simmons will have custody of the girls every eighth week during the school year and on a handful of holidays.