BABIES
Will Arnett "Really Excited" for Fatherhood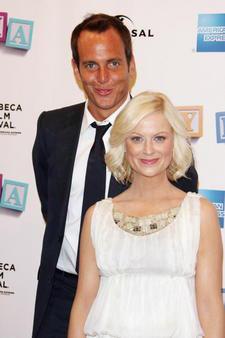 His wife has already been a Baby Mama on-screen, and now Will Arnett is definitely looking forward to becoming a baby daddy.
"I'm really excited about becoming a father," the funnyman tells OK! of the bundle of joy he's expecting with Amy Poehler later this year.
The 37-year-old, who's currently shooting the comedy When in Rome, still has a few more months to prepare for the baby's fall arrival -- and hopefully not arrest its development!
Article continues below advertisement
When asked if he'd learned anything about parenting from his years in the dysfunctional Bluth family on the underappreciated Arrested Development, the actor replied, "I sure hope not!"
The baby will be the first for Will and Amy, 36, who've been married since 2003. Amy, for her part, has already been thinking of names.
"I'm just going to name my kids numbers," she's joked. "New Dude, Little Dude, Old Dude, and Eight: George Foreman."