COUPLES
Instead of Getting Married, Salma Makes Show About Weddings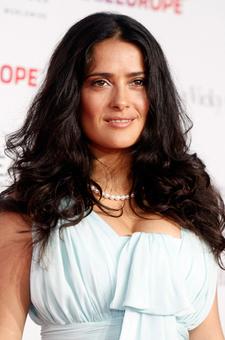 We can't wait for this one!
So Salma Hayek's making a reality show all about getting married.
Yep, that's right -- the same Salma Hayek who just broke off her engagement to Francois-Henri Pinault and therefore, well, didn't get married.
The Oscar-nominated star came up with the idea and is now developing the hour-long show for Merv Griffin Entertainment.
Apparently its being shopped around to broadcast and cable networks as we speak.
Article continues below advertisement
Infuriatingly, though, they're not giving anything away about how its going to work or what exactly its going to be about.
"The format is steeped in reality -- it's not contrived," said Roy Bank, president of television at Merv Griffin Entertainment, according to NYTimes.com. "It's a unique storytelling angle on weddings." It'd kind of have to be!
The Dusk Til Dawn actress and the billionaire father of her baby daughter Valentina Paloma, canceled their 16-month engagement last month.