COUPLES
Paris Hilton's Relationship With New BF Carter Reum: 'He Makes Me Feel Safe And Happy'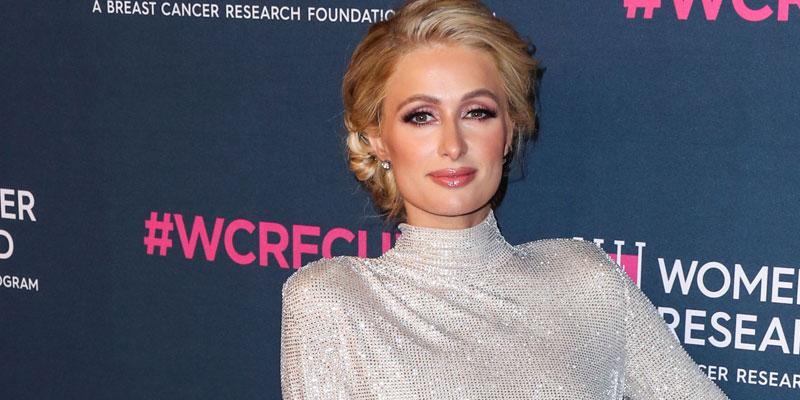 While the ongoing pandemic has kept people homebound and bored, Paris Hilton appears to be taking advantage of this time staying home with her boyfriend, Carter Reum. "This is the first time I've actually been forced not to travel and stay home," Hilton told PEOPLE. "The silver lining is that I get to be with my pets and my boyfriend. We have gotten so close. The amount of time we've had together is what would normally take five years!"
Article continues below advertisement
The blonde beauty made her relationship with her entrepreneur boyfriend Instagram official in April by posting a picture of them kissing. "Happy Anniversary my love. My favorite thing to do is make memories with you. Your kisses are magical. I love being yours and knowing you're mine," she wrote.
After Hilton broke off her engagement to Chris Zylka in 2018, the DJ explained she wasn't sure she'd ever find her perfect match. "After my last breakup, I thought I was going to be alone forever," she said. "I was like, I give up. I'll just focus on myself. I don't need anyone. So to have actually fallen in love, I just feel so grateful."
Article continues below advertisement
The socialite shared with her 12.5 million Instagram followers a black-and-white snap of herself and Reum lovingly holding each other via Instagram on Sunday, August 30 to celebrate their anniversary. "When we first met, I had no idea of the amazing journey I was about to embark on. My life was always empty, like I was missing something," she gushed.
"But when I met you, I knew you were the one. You've filled my heart with so much love," she joyfully wrote. "I believe that everything happens for a reason because everything in my life, all the good and the bad, has led me right to you. You are my reason for me being so happy and feeling like the luckiest girl in the world! I love making you happy and promise to make you smile forever. Love so much handsome! Happy anniversary!"
In a previous post from July 23, the businesswoman posted a throwback photo of herself with Reum posing in an empty pool with mountains in the background, referring to her boyfriend as her 'home.' "For the two of us, home isn't a place. It's a person. And we're finally home," she wrote.
Hilton's documentary, This Is Paris, is set to premiere on September 14 on YouTube. After a series of toxic relationships and abuse from five of her past boyfriends, Hilton finally seems to have found her happy ending and forever home.