COUPLES
Savannah Chrisley Is Engaged To Boyfriend Nic Kerdiles!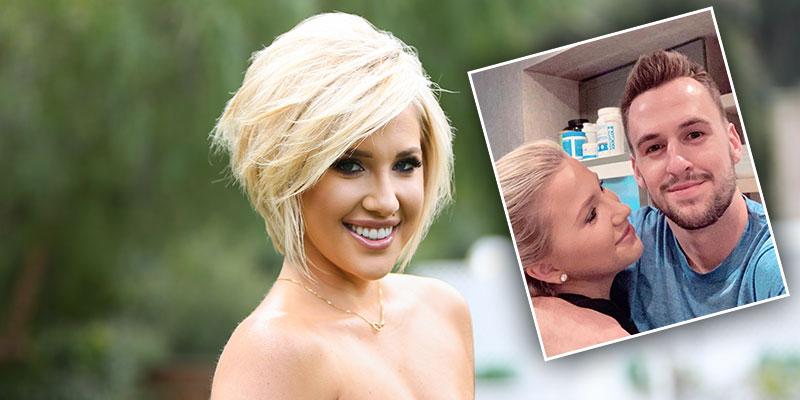 Savannah Chrisley is an engaged woman!
Her boyfriend of one year, NHL star Nic Kerdiles, proposed to Savannah, 21, months ago but didn't let the cat out of the bag until Wednesday, April 3.
Savannah told PEOPLE that he pulled off quite the surprise proposal to her on Christmas Eve. "(On the night of the engagement), Nic's family was in town and my whole family was there and we were filming and I was furious," she says. "I was like, 'The fact we're filming on Christmas Eve is absolutely insane. I have people here.'"
Article continues below advertisement
"And then my mom (Julie) said she forgot something at the store," she continued. "So, I got in the car and went to the store with her. When we came back and we walked in the door, no one was there. Our best friend's kid, Dylan, goes, 'Hey, I think they're looking for you outside.' I walk outside and it's all lit up! And Nic's family is standing on one side, my family and friends are standing on the other, and then I just start freaking out because I'm like, 'This isn't really about to happen.' "
"And then, Nic looks at me and he was like, 'Hey babe, will you come here?' And you can tell you he was so nervous, and I was nervous. That was a long walk. I was like, 'What is going down?' And then, it's funny. He tells me now that he forgot everything he wanted to say. He said he had this whole thing written out, and he was like, 'I just forgot it all.' And it was just so cute and everyone was crying. It was just such a cool moment. And the fact that both of our families were there made it even better," she shared.
Savannah and Nic, 25, became Instagram official in January of 2018. Her father, Todd Chrisley, officially welcomed him into the family five months later.
"When you've done everything you can to set @nickerdiles up to fail and he still passes with flying colors you gotta say " God, if this is your plan, let me step out while you step up" it's with pride that I say " Welcome to the Chrisley's @nickerdiles."