COUPLES
Selena Gomez Admits She Never Stopped Caring For Justin Bieber: 'I Cherish People Who Have Really Impacted My Life'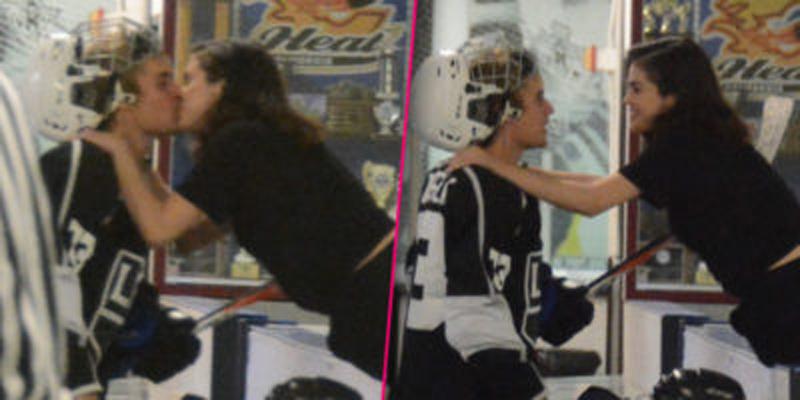 Article continues below advertisement
"And that goes for people in general," she added, before citing her friendship with Demi Lovato, Joe Jonas, and Miley Cyrus. "We've gone through seasons in our lives. I don't think it's as serious as people make things out to be half the time. It's just my life. I grew up with all of these people, and it's so cool to see where everybody is."
"It comes back to the idea of me remaining full," she said, referencing her reunion with Justin as well as her former Disney pals. "I think a true representation of love is beyond just yourself."
And when it comes to cherishing her relationships, Selena spoke to the mag about how she and her ex The Weeknd initially had the most amicable split she's ever had.
"I truly have never experienced anything like that in my life. We ended it as best friends, and it was genuinely about encouraging and caring for each other," the pop princess said of ending their 10-month romantic relationship. "And that was pretty remarkable for me."
Article continues below advertisement
Clearly, things have changed since the time that Selena gave the Billboard interview, as she and The Weeknd have recently unfollowed each other on social media. Even this week, fans noticed that the "Starboy" singer deleted all of the pics of him and Selena from his Instagram page.
It'd be safe to assume that Selena and Justin's rekindled romance may have played a part in the dramatic unfollowing, as "Justina" has been nearly inseparable since news of Selena's split in October.
Justin and Selena dated on-and-off from 2011 to 2015. However, despite their long history, the two have yet to make their newly rekindled romance official.
What do you think about Selena's interview? Sound off in the comments!