COUPLES
Source: Lindsay Engaged!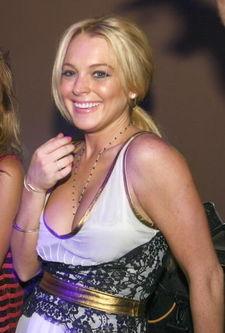 Radio host JJ Ryan at KFRX radio in Lincoln, Nebraska, says snowboarder Riley Giles has told JJ that he's engaged to girlfriend Lindsay Lohan.
"I want to be the first to say CONGRATS!" JJ tells OK! exclusively. If you're wondering how and why this radio host from middle America would be so in-the-know, let us set your mind at ease. "I read an article about Riley's ex-fiance; I was trying to book her on my radio show," JJ explains to OK!. "I saw on her MySpace that she was bickering with Riley, so I went back to the article and realized it was Lindsay's man! This is when I e-mailed him, and tried to get him on the show."
Article continues below advertisement
JJ then claims that Lindsay and Riley, who met in rehab at Cirque Lodge in Sundance, Utah, got engaged, at the Utah resort the actress stayed at after she first exited rehab. JJ tells OK! that it was Riley himself who revealed he was engaged.
Although JJ doesn't know Lindsay personally, he wishes her the best. "It seems as if the last few months have been tough for her," he tells OK! "I think everyone deserves to be happy — that's what life is all about. People say that her career is over, and that she has tarnished her image. I could not disagree more. She is young, and she has a lot of exciting things to look forward to, not only with her career, but with her personal life also!"
Although Lindsay's rep denies any engagement, you might want to cue the sound of wedding bells anyway. "I wish the best to Lindsay and Riley!" JJ exclaims.