COUPLES
To Huddle Or Not: No Pre-game Sex With Wife Gisele Bündchen, Reveals Tom Brady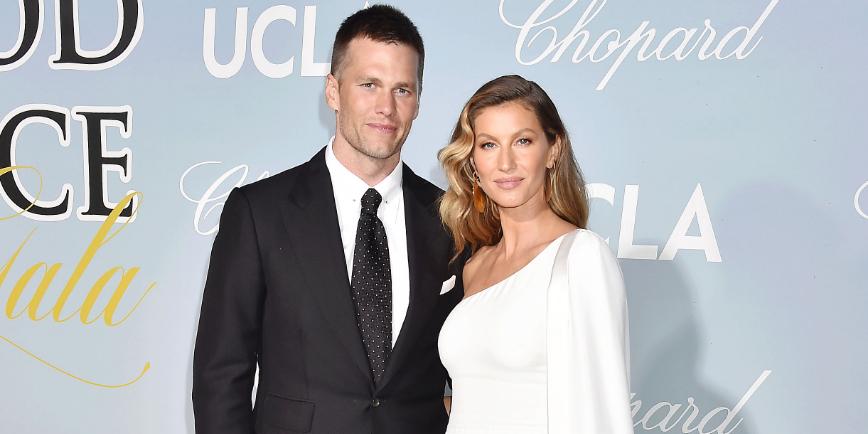 Tom Brady, 43 made his awaited debut with the Tampa Bay Buccaneers, but something will be off the cards for the celebrated quarterback — well, he will be missing pre-game sex with wife Gisele Bündchen, 40.
After spending 20 seasons with the New England Patriots, Brady joined the new team in what turned out to be a favorite transfer.
The quarterback revealed on the Armchair Expert podcast that any chance of having pre-game sex with his wife would be "off the table" this season.
Article continues below advertisement
"Oh man, that's probably off the table," he confessed to the idea of pre-game sex with Bündchen.
GISELE BÜNDCHEN REVEALS WHAT SHE LIKES TO BE CALLED INSTEAD OF A STEPMOM TO TOM BRADY'S SON JACK
"I wouldn't say it's probably never happened but I don't think that would be the moment," he added.
"That wouldn't be my pre-game warm-up."
Bündchen and Brady tied the knot in Feb. 2009.
Brady has a son named Benjamin, 10, and a daughter, Vivian, 7, with his former Victoria's Secret model and wife. He also shares son Jack, 13, with ex Bridget Moynahan.
Brady revealed earlier this year that Bündchen wasn't quite "satisfied" with their married life, and that he had to figure and look inward on how he could improve things to make her happier.
He added that marriage isn't what most people perceive it to be.
TOM BRADY & GISELE BÜNDCHEN COMMEMORATE THEIR 11TH WEDDING ANNIVERSARY WITH A THROWBACK TRIBUTE
The California native said in an interview with Howard Stern on The Howard Stern Show: "There was a couple years ago, she didn't feel I was doing my part for the family.
Article continues below advertisement
"She felt like I would play football all season and she would take care of the house, and then all the sudden when the season would end, that I'd be like, 'Great, let me get into all my other business activities. Let me get into my football training.'
"And she's sitting there going, 'Well, when are you going to do things for the house? When are you going to take the kids to school and do that?'"
To make things better, the NFL star had to make a "big transition" two years ago, which saw him skipping organized team activity practices with his former team.
"She wasn't satisfied with our marriage, so I needed to make a change in that," he explained.