COUPLES
Trevor Noah And Minka Kelly Are Secretly Dating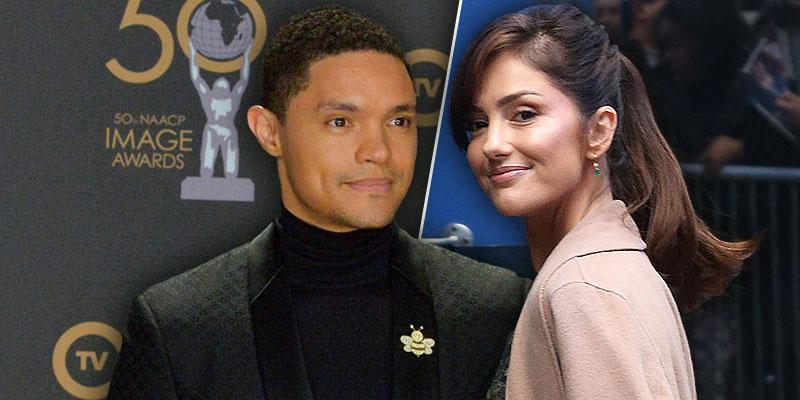 South African comedian and host of The Daily Show Trevor Noah is reportedly dating actress and model Minka Kelly.
Although the couple themselves haven't confirmed it publicly yet, sources are saying that the relationship is rather serious. 
TREVOR NOAH IS CANCELLING SHOWS THROUGH THE NEW YEAR — FIND OUT WHY
"They're very happy and it's a very serious relationship. Trevor is pretty private about who he is dating, so he is not going to announce it on social media or anything until the time is right," a source close to the couple said.
Article continues below advertisement
It is not clear when the pair started dating, as Noah was last linked to Jordyn Taylor in 2017. But with Noah being a private person, it is also unclear exactly when or for what reason the couple called it quits. 
Taylor however only confirmed during a live Instagram Q&A soon afterwards that she and Noah broke up, without giving any further details. To ease the pain, it is rumored that Noah then bought himself a $20 million bachelor pad in Hollywood.
"I think one of the reasons people get divorced or relationships break up is because of this cohabiting that we have come to believe that relationships are supposed to be," he told Howard Stern of Sirius FM.