COUPLES
Something's... Brewing? Zac Efron Caught In Café Spat With New Girlfriend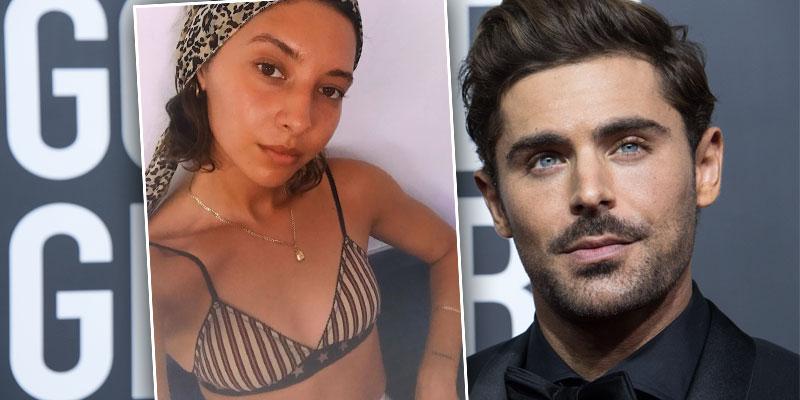 Zac Efron's new romance with Vanessa Valladares was off to a good start. However, things seemingly took a different turn when Zac's work commitments became an issue.
According to Daily Mail, an onlooker saw the couple having a tense conversation in a café, debating their future.
The 32-year-old actor will soon travel back to the U.S. to begin filming his next project, and Valladares might not be able to join him due to the ongoing COVID-19 restrictions.
Article continues below advertisement
WHO IS ZAC EFRON'S NEW FLAME VANESSA VALLADARES? 5 FAST FACTS
The onlooker said: "They were first talking about how they enjoyed their trip to Thredbo.
"Zac then mentioned having to travel back to America eventually for work commitments, although he wasn't sure when he would have to go back. It sounded like there was a little bit of stress and tension between them over the fact that his girlfriend may not be able to go with him due to the strict border rules."
Zac is currently working on two movies. One of them is a remake of the classic Three Men and a Baby.
HEARTTHROB ZAC EFRON'S $4 MILLION HOLLYWOOD HILLS MAN CAVE
"They mentioned that once Zac leaves he won't be allowed back into Australia because he's not a citizen, but his girlfriend also isn't allowed to travel to America so they'd effectively be separated until COVID-19 restrictions are eased," the onlooker said. "They also seemed to be a little bit worried by the number of COVID cases in America compared to Australia and that Zac feels comfortable staying in Australia for as long as he can before."
Article continues below advertisement
Efron was said to have met Valladares earlier in the summer.
THE SEVEN HOTTEST SIX PACKS IN HOLLYWOOD
"Zac met Ness earlier in the summer. They started hanging out in July and recently took a ski trip together," the source told PEOPLE. "You can tell that they are having fun. She spends a lot of time at his house."
The 25-year-old is an aspiring model and has worked with multiple Australian brands, including Love Street and Efron's favorite, RVCA.
Before Valladares, Efron was dating the Olympic swimmer Sarah Bro in March 2019. He was also seeing Alexandra Dadario in 2017.