SHOPPING
Anne Hathaway's Skincare Secrets: Here's How The Star Looks So Young — Shop Now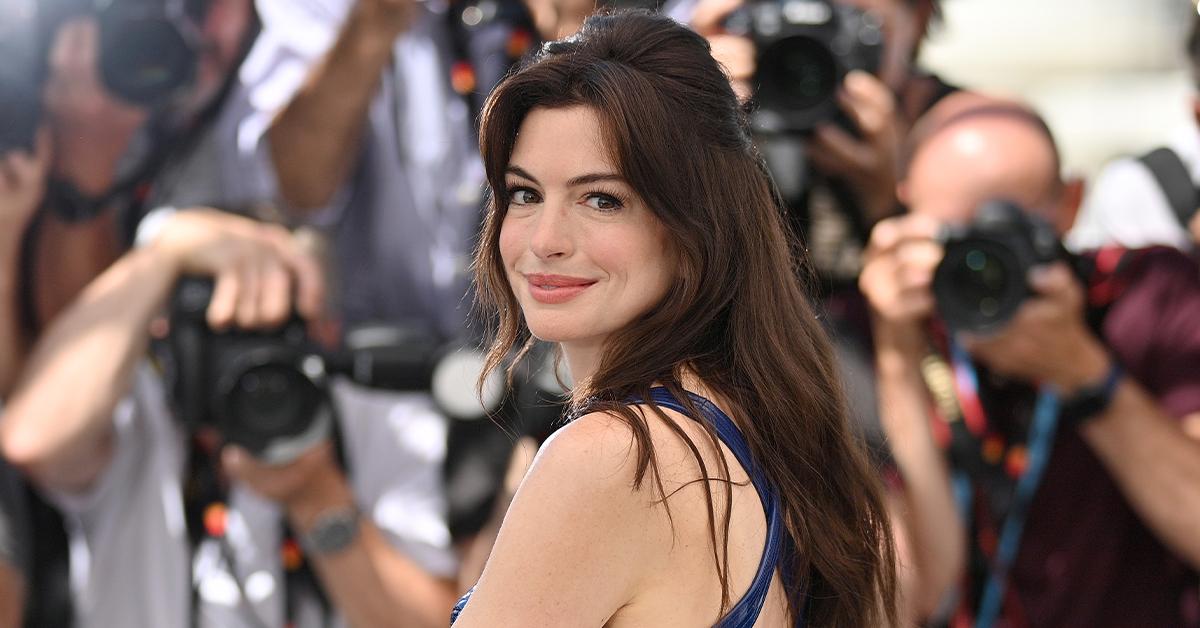 All products featured on OK! Magazine are independently selected by our editors. However, when you buy something through our retail links, OK! Magazine may earn an affiliate commission.
As beloved actress Anne Hathaway took the Cannes Film Festival by storm this past weekend, one question emerged surrounding her show-stopping red carpet appearances — what is her secret to aging so gracefully?
While we may not know the exact details of her current beauty routine, the 39-year-old has spoken candidly about one element of her skincare philosophy: Her dedication to protecting herself from harmful UVA and UVB rays.
Article continues below advertisement
"My family are all very pale, with an Irish and French ancestry," the actress explained in a 2012 interview with British tabloid The Sun, noting her mother "had some skin issues" and that her grandmother "had skin cancer."
HOW TO RECREATE ANNE HATHAWAY'S ICONIC CANNES FILM FESTIVAL LOOKS — SHOP NOW
Considering this family history, Hathaway said her mom emphasized the importance of slathering on the SPF. "She has taught me to wear factor 30 sun cream every day," she explained.
While she cited Actinica's SUN Protection Anti-Ageing & Non-melanoma Lotion as her weapon of choice in a 2019 Allure profile, it seems sunscreen is only one aspect of how she protects herself from sun damage.
Throughout the spring and early summer of 2015, Hathaway made headlines in several fashion publications for toting an umbrella on sunny New York City days, a choice she said also stems from wanting to stay away from harmful rays. "I even carry an umbrella if I walk in the sunshine," she told The Sun.
But if you're looking to snag this element of Hathaway's sun care routine, it seems not just any umbrella will do. As dermatologist Marisa Garshick told Bustle, it's important to "seek out umbrellas that have a UPF rating, which refers to the Ultraviolet Protection Factor."
So how much protection should you be looking for in selecting a sunny umbrella? "UPF values of >40, 45, 50, 50+ offer excellent protection, protecting against 97.5 - 98% of UV rays," she explained.
Considering the lengths Hathaway went to stay out of the sun, how does she still look so bronzed and glowy in some of her red carpet looks? Hathaway revealed she turned to spray tans if she needed "to look as if I've been sunbathing." Fake it 'til you make it!