SHOPPING
Father's Day Gift Guide: Unique Things Dad Would Never Think To Buy Himself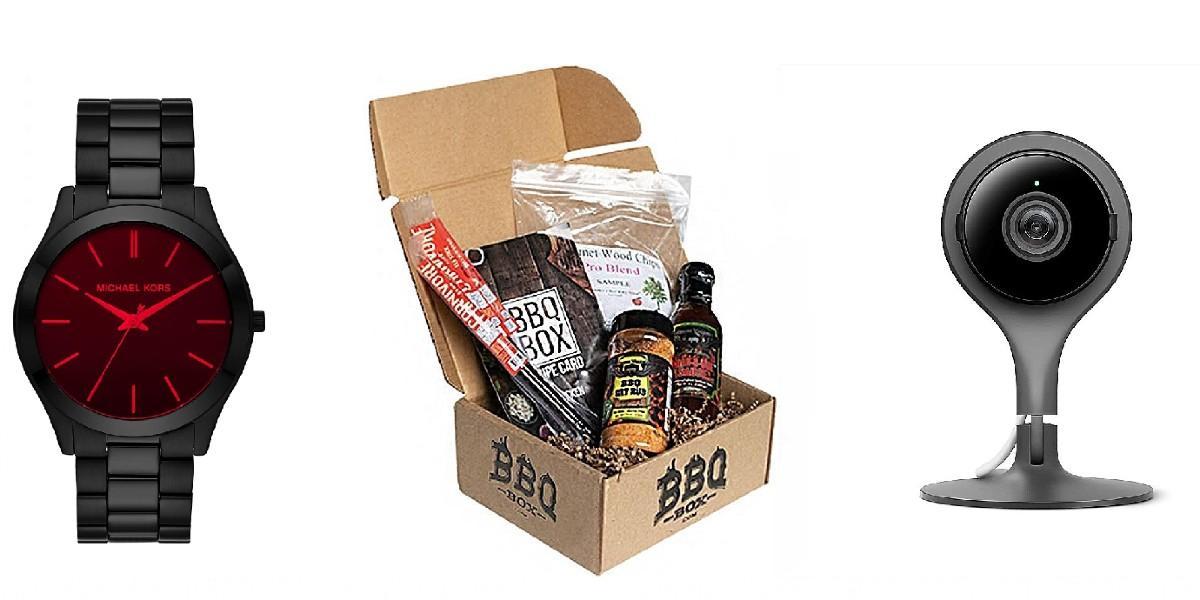 All products featured on OK! Magazine are independently selected by our editors. However, when you buy something through our retail links, OK! Magazine may earn an affiliate commission.
Article continues below advertisement
Finding the right Father's Day gift is no easy task. Sure, you can get him a tie or some new golf balls — but how about this year, you switch it up and purchase something he actually wants?
Instead of the "traditional" gifts, treat the dad in your life to something he would never think to buy himself. From balance boards to BBQ subscription boxes, scroll through the gift guide below and find the perfect unconventional present.
Article continues below advertisement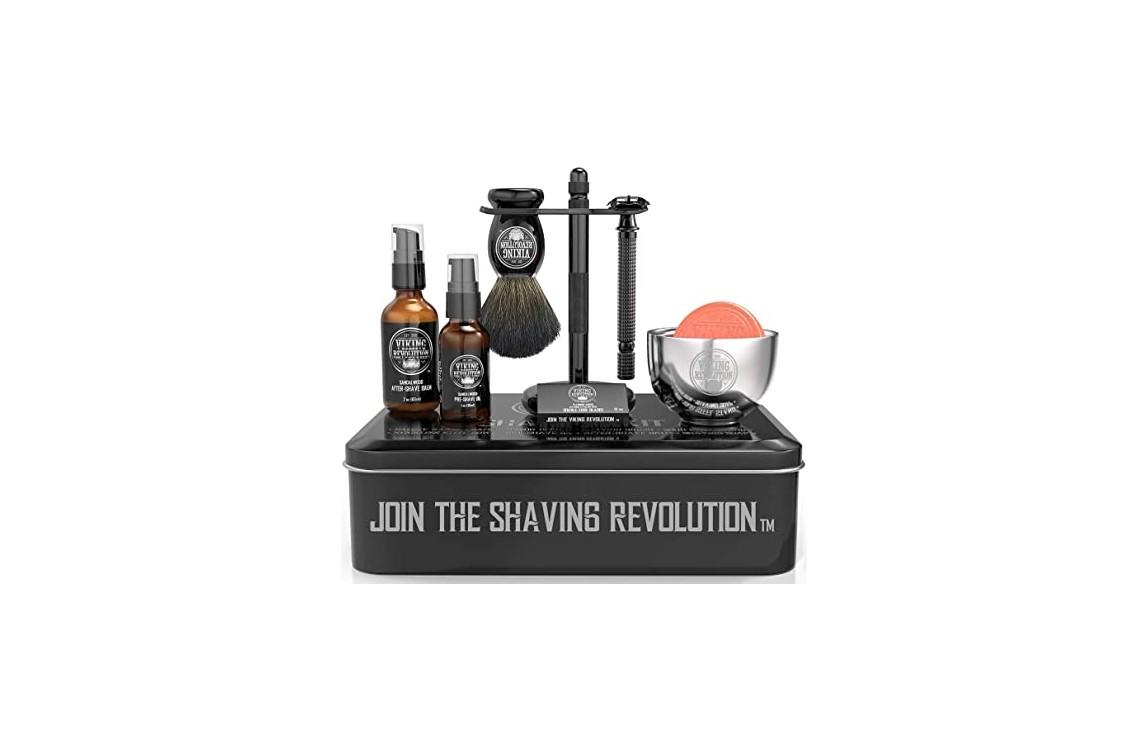 SHOP NOW/SEE IT
Viking Revolution's Luxury Safety Razor Shaving Kit retails for $59.88.
This kit contains everything dad will need to keep their face silky smooth or just to trim up that beard nice and tight. The kit contains ten razor blades, safety razor stand, shaving brush, shaving bowl, shaving soap, pre-shave oil and aftershave balm.
Article continues below advertisement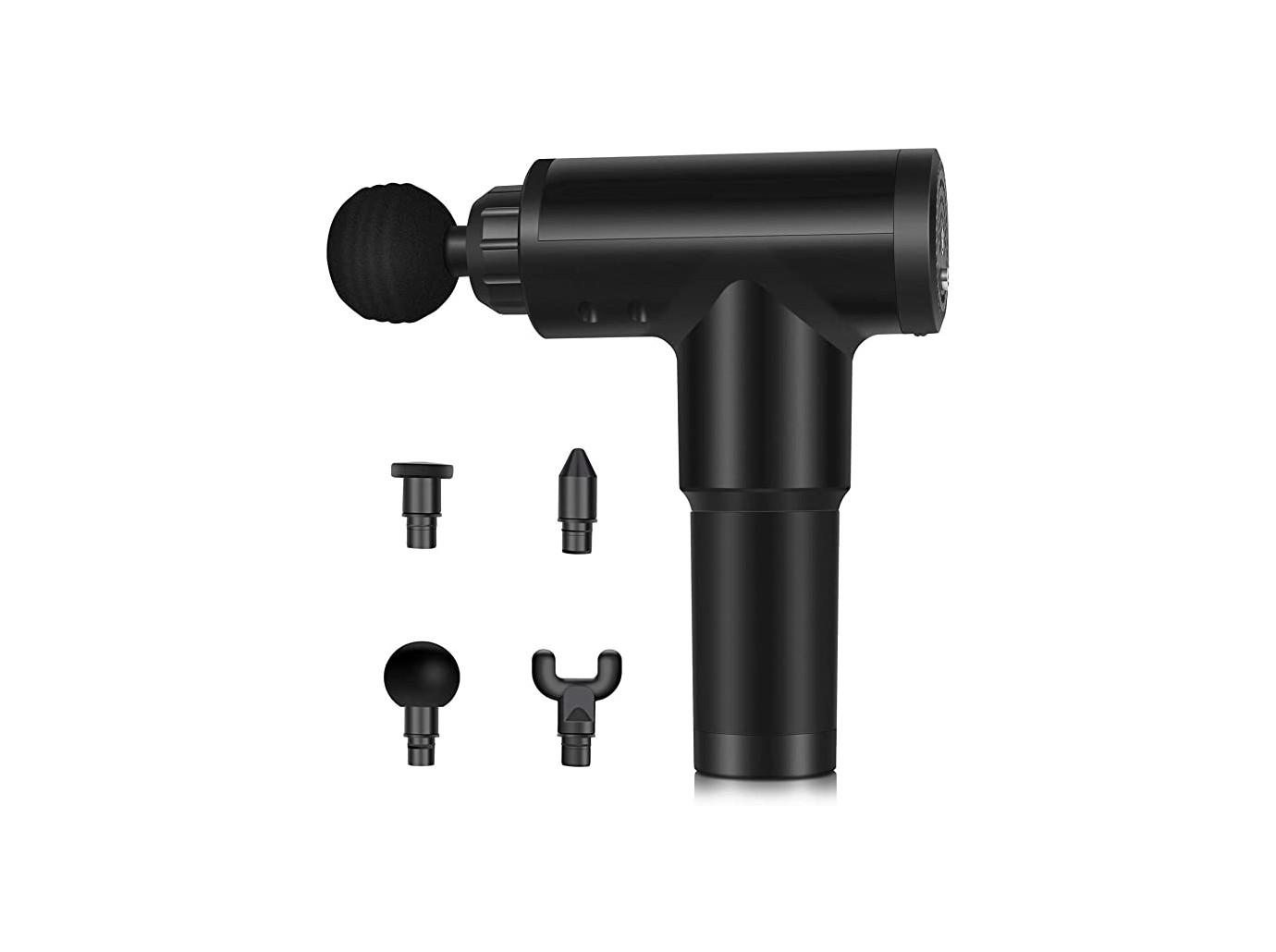 SHOP NOW/SEE IT
Funsport's Massage Gun retails for $30.99.
This Deep Powerful Massage Gun features six levels of massage intensity, equipped with four different massage heads — whether it is relaxing muscles after exercise, or a daily body massage — that are very suitable. It can treat back pain, muscle ache, shoulder strain, aches from office sitting for a long time and other sub-health problems.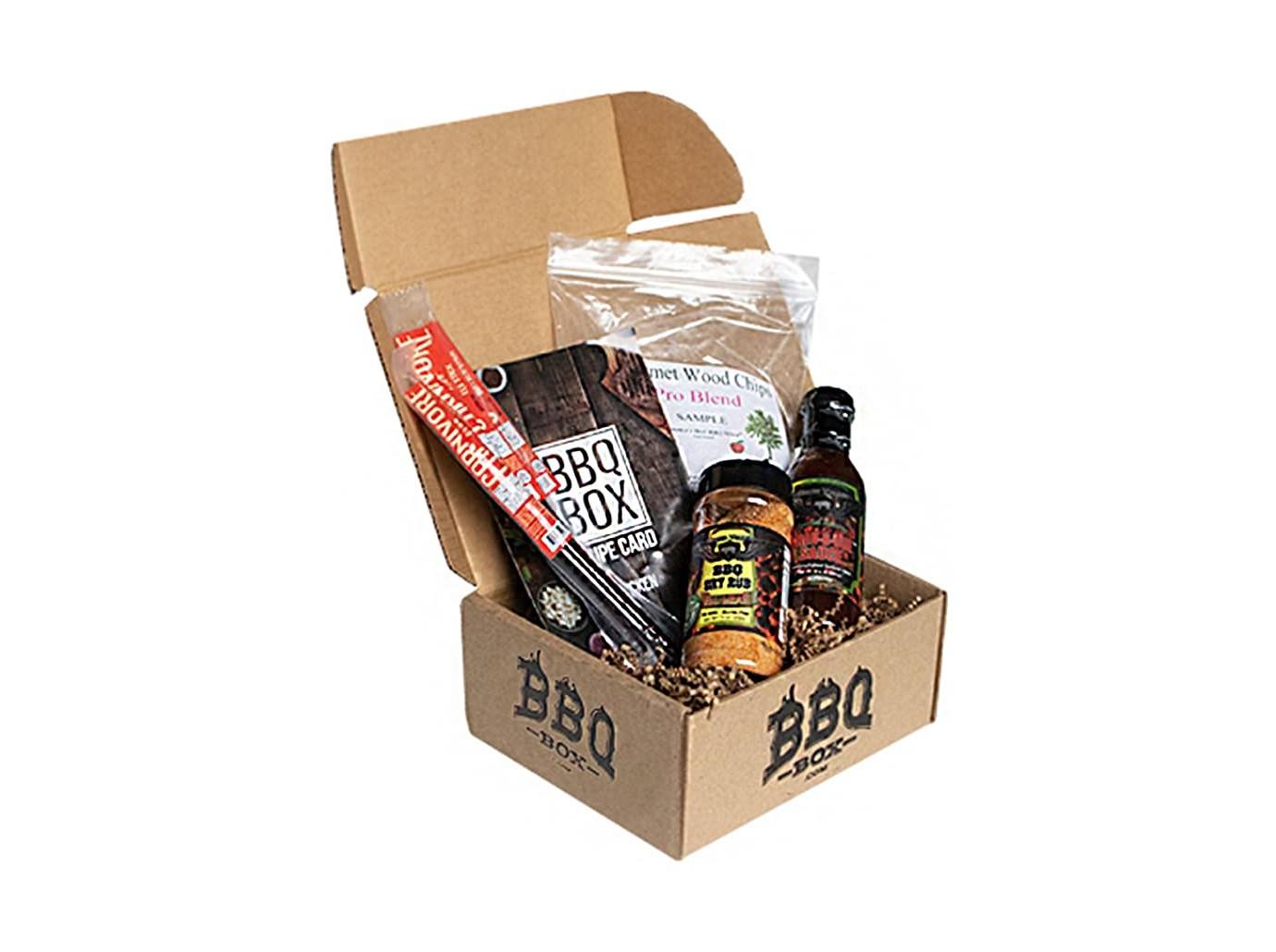 SHOP NOW/SEE IT
BBQ Box's Hand Selected Barbecue Subscription Box retails for $24 for the first box then renews at $33.95.
For the BBQ-lovin' dad, this is the gift that keeps on giving. BBQ Box hand selects one seasoning rub, one sauce or marinade, one snack, and one sample pack of smoking chips —all themed around a unique recipe. Each month dad can discover new recipes, barbecue sauces and rubs. So crank up the grill or smoker and get ready for some delicious BBQ!
Article continues below advertisement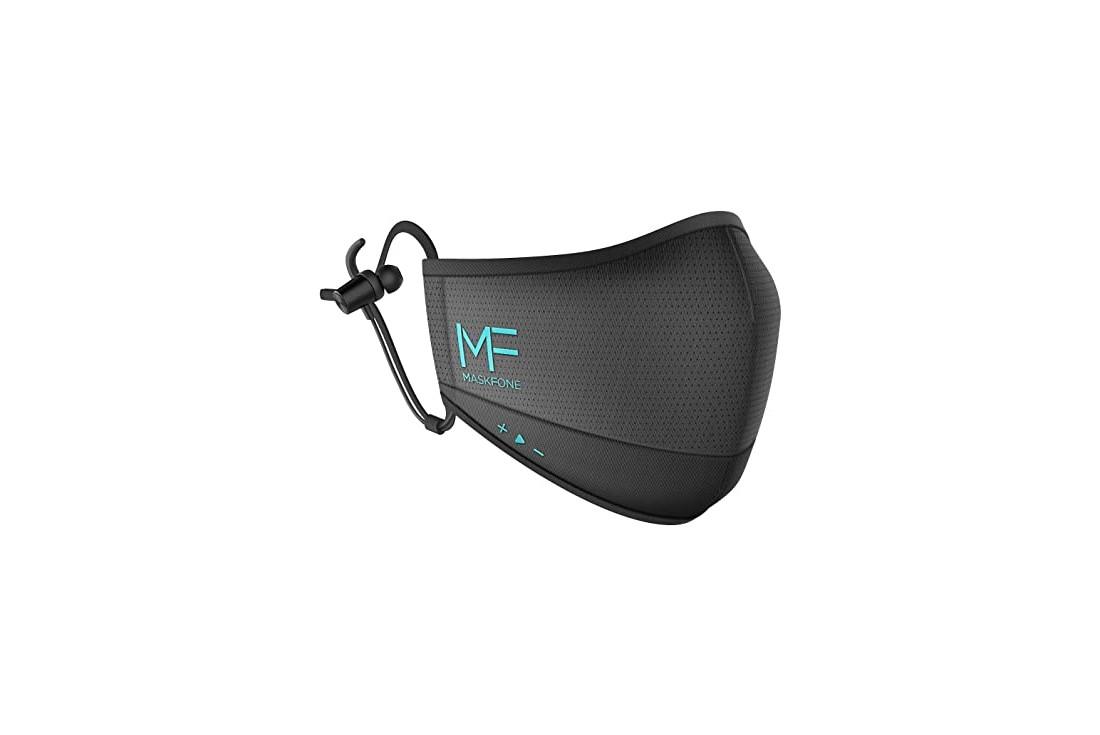 SHOP NOW/SEE IT
Maskfone Face Protection with Wireless Headphones & Mic retails for $49.99.
Aside from providing maximum protection that fights against airborne health risks, MaskFone, with its built-in microphone and lightweight earbuds, enables a serviceable and a convenient way of listening to music and taking phone calls. Whether dad is going for a run, or running errands for mom, looking good and staying safe will be the least of his concerns with the MaskFone.
Article continues below advertisement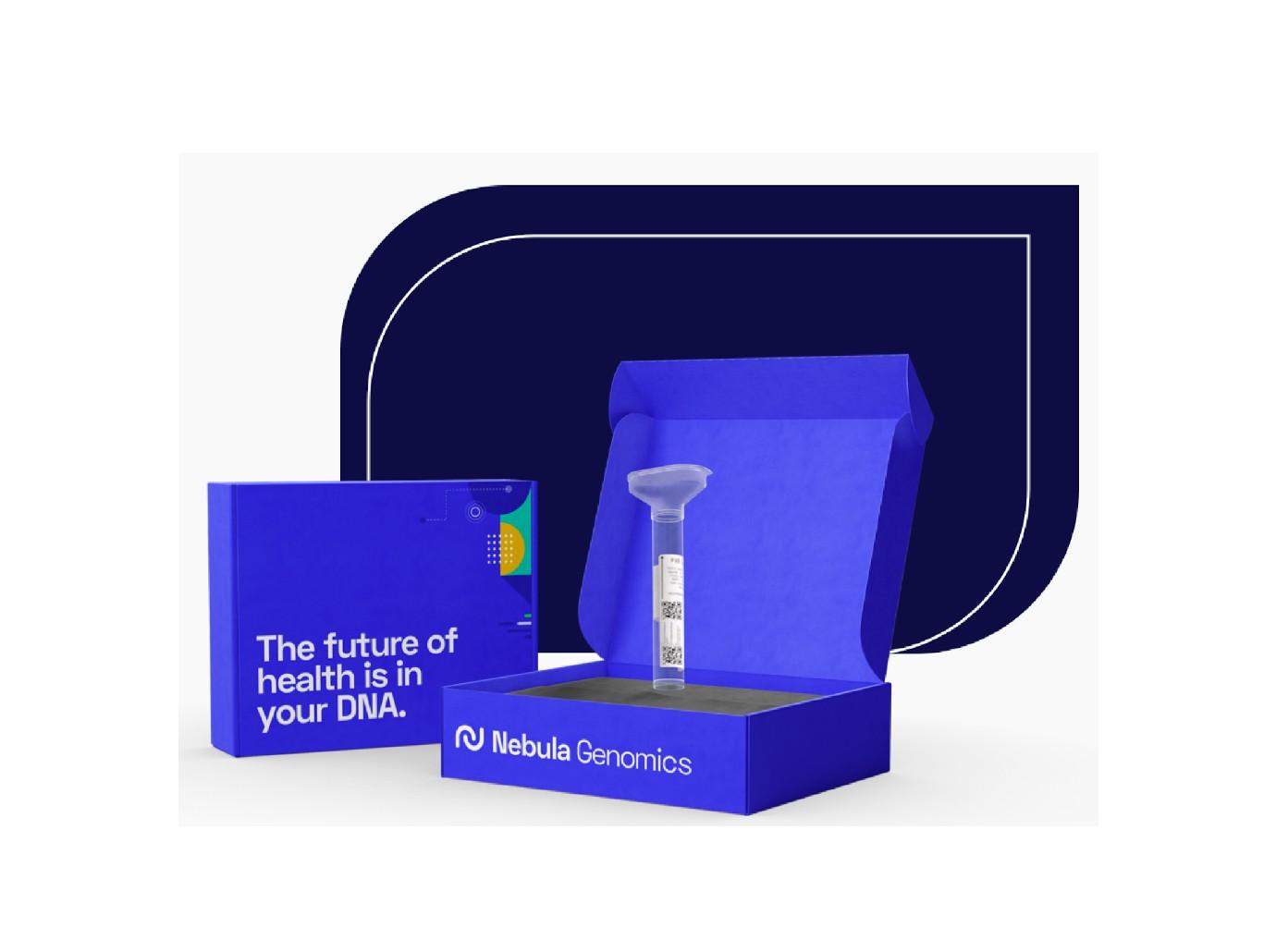 SHOP NOW/SEE IT
Nebula Genomics' Whole Genome Sequencing DNA Test retails for $299 (30x) and $999 (100x).
The new kid on the block, Nebula Genomics is a more secure and informative alternative to consumer genomic products. This genetic test decodes 100% of your DNA with the highest accuracy and enables you to unlock all of your genetic blueprints. It comes with full Y chromosome and mitochondrial DNA sequencing and analysis, downloadable FASTQ, BAM and VCF files.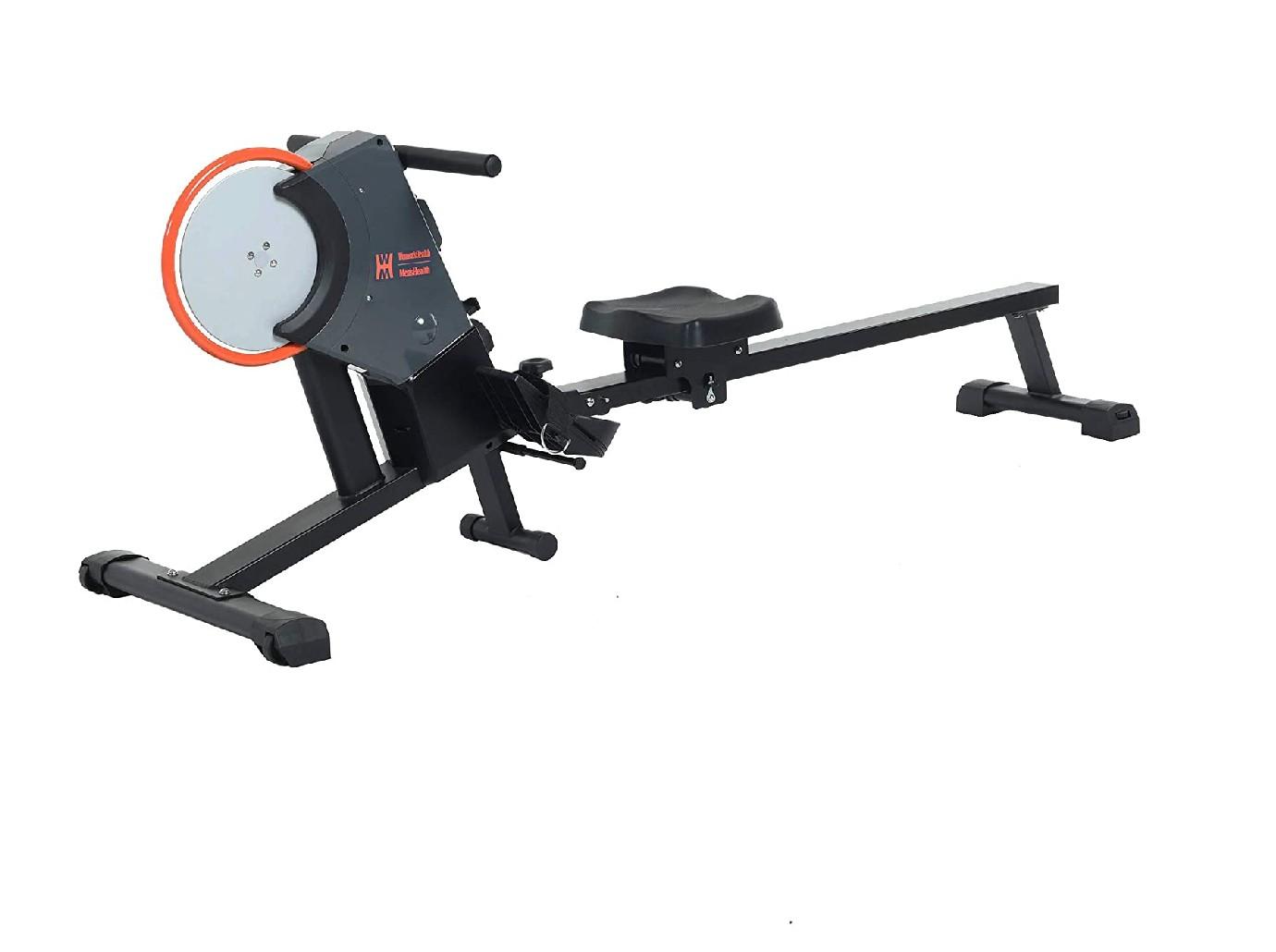 SHOP NOW/SEE IT
Women's Health Men's Health Bluetooth Rower Rowing Machine with 6 Month Free MyCloudFitness App retails for $379.
Women's Health Men's Health Rower will actually make dad's in-home workout enjoyable. Focusing on the whole body, the low-impact workout targets forearms, biceps, triceps, shoulders, legs, thighs and more with additional exercises. The large 3.5" LCD displays distance, time, total count, calories burned, strokes/min, split time, watts and strokes. The rower measures how hard you pull, what distance you pull, and what resistance level you are using.
Article continues below advertisement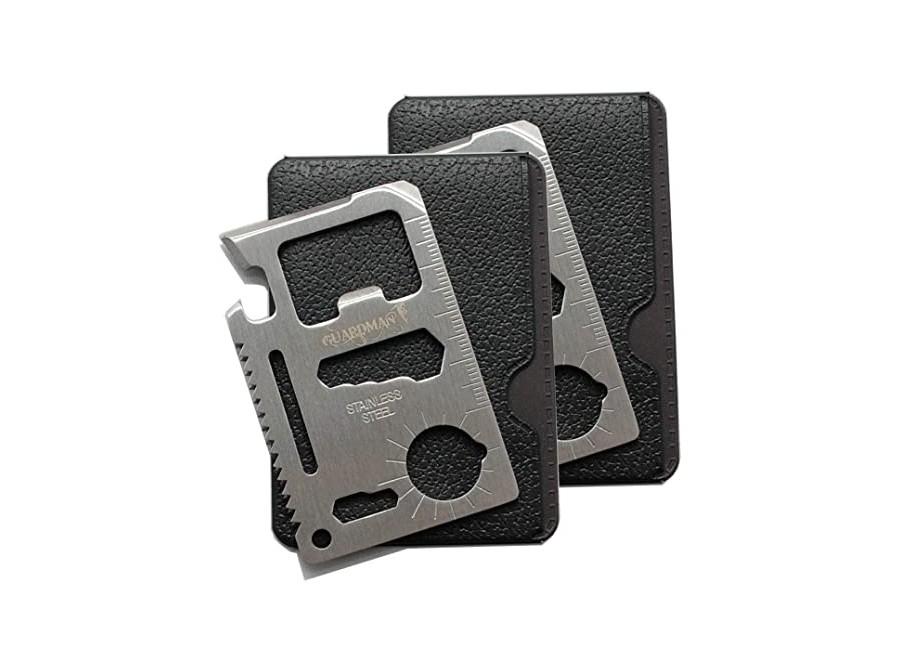 SHOP NOW/SEE IT
Multi Tool Survival Card retails for $9.99.
This stainless steel tool card is the perfect tool for dad to have in his wallet for everyday use, or survival emergency use. It will come in handy all the time, since it features 11 great everyday-use tools, including a can opener, sharp edge, flat screwdriver, ruler, beer bottle opener (cap opener), four-positions wrench for various size bolts and nuts, butterfly wrench, saw blade, direction auxiliary indication, two-position wrench and lanyard hole.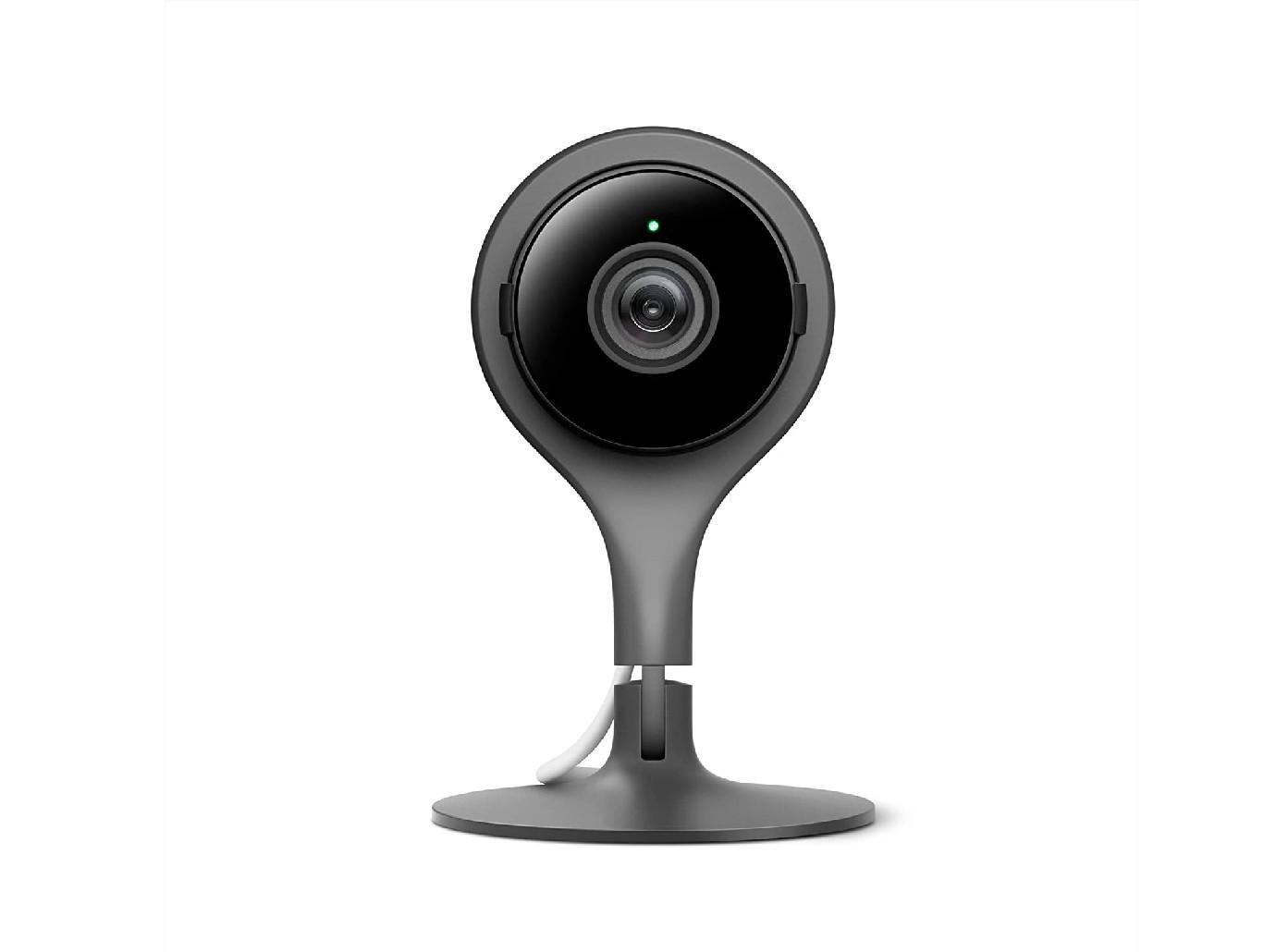 SHOP NOW/SEE IT
Google Nest Cam Indoor retails for $125.
You know dad wishes he had eyes everywhere. Help him out a little with Google's Indoor WiFi camera for home security with 24/7 live video and night vision for clear video, no matter how dark it is. The high-definition 1080p surveillance camera comes with 130 degree wide-angle view, 1920 x 1080 HD resolution and 8x zoom. He can also set up mobile alerts and notifications that let him know when the indoor camera spots activity, and he can see what he missed with three-hour snapshot history.
Article continues below advertisement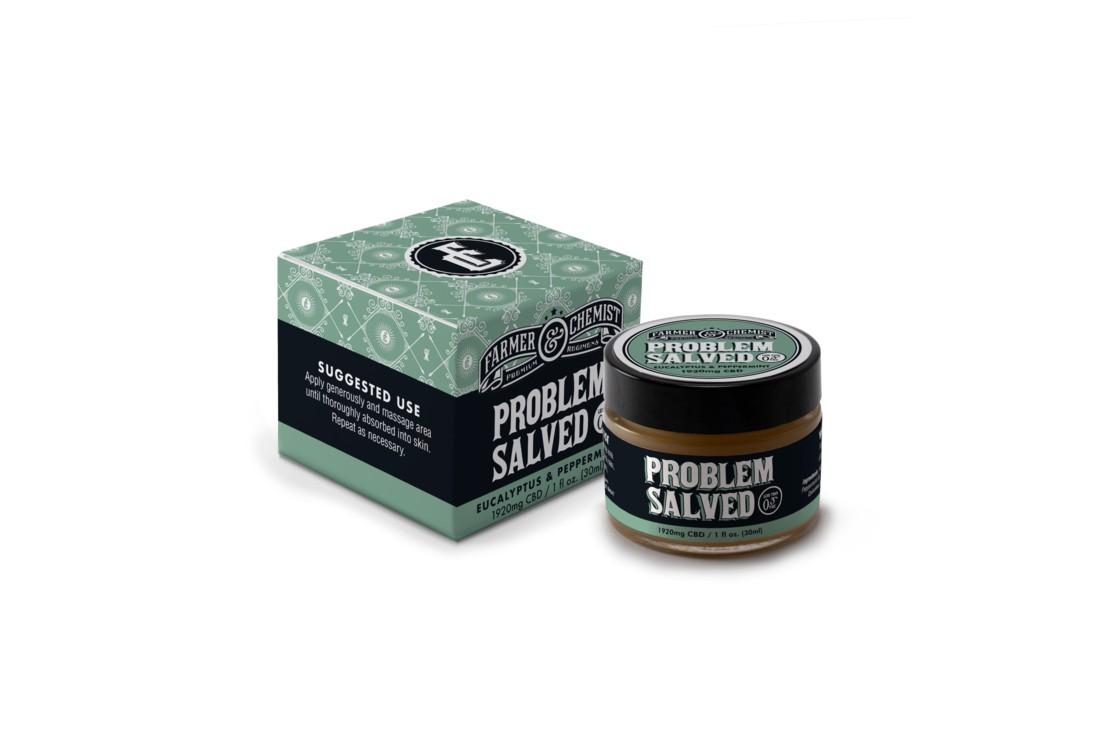 SHOP NOW/SEE IT
Farmer & Chemist Problem Salved retails for $119.98.
If dad's got inflamed muscles, sore joints and dry, cracked or itchy skin, his garden variety moisturizers probably just aren't cut out for that sort of work. Problem Salved is an anti-inflammatory CBD-infused salve that soothes your dry, irritated skin and the CBD goes to work on easing joint pain and muscle inflammation. The company's extraction process utilizes the entire plant for a broad-spectrum oil, containing all phytocannabinoids and terpenes naturally found in hemp.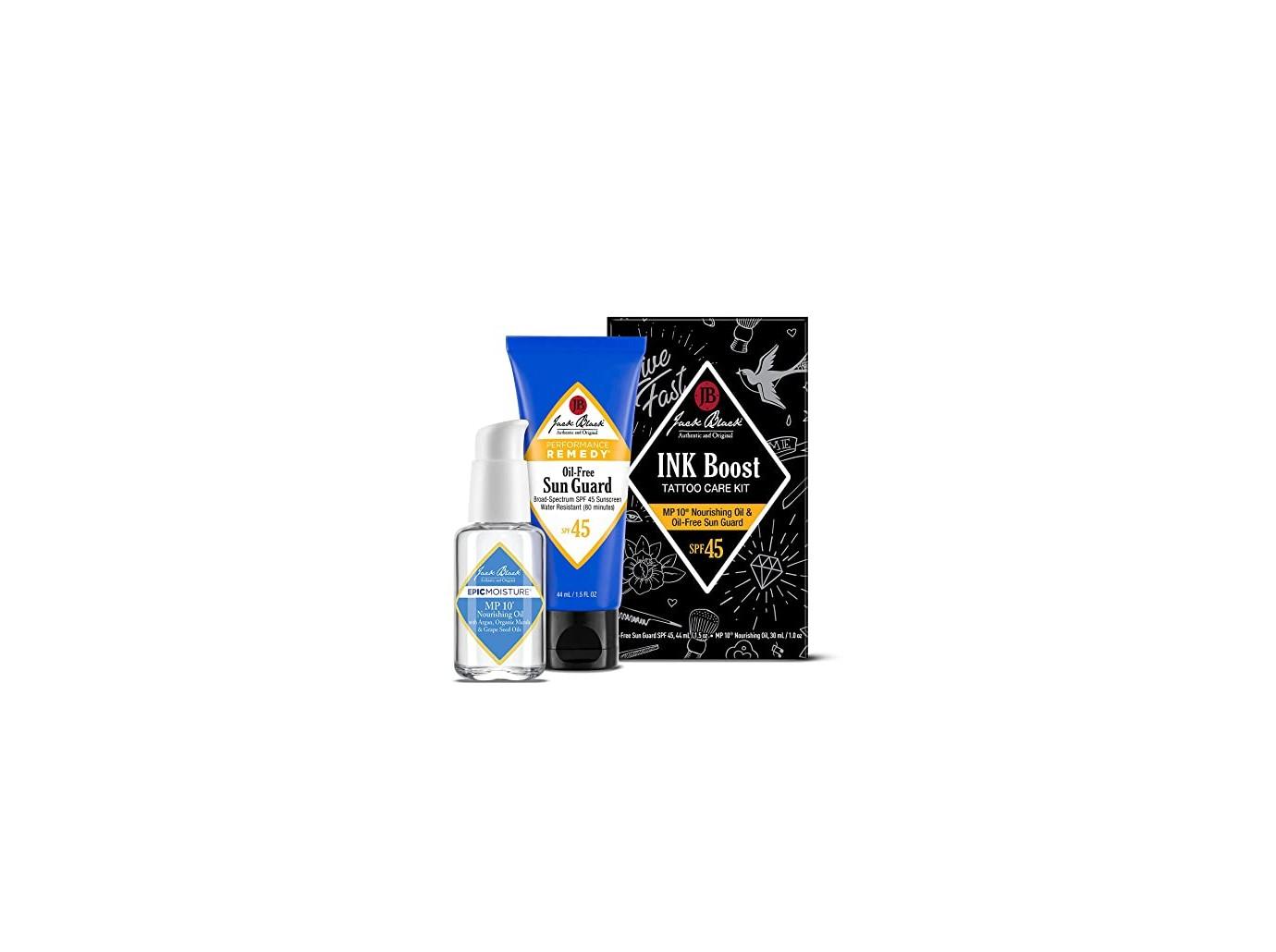 SHOP NOW/SEE IT
Jack Black's Ink Boost Tattoo Care Kit retails for $25.
Got a tatted-up daddio? As tattoos age, vibrancy diminishes due to lack of moisture and exposure to the sun. Ink Boost helps moisturize and protect even the most experienced tattoos. This set includes a 1.5 oz Oil-Free Sun Guard Sunscreen SPF 45 and a 1 oz MP 10 Nourishing Oil.
Article continues below advertisement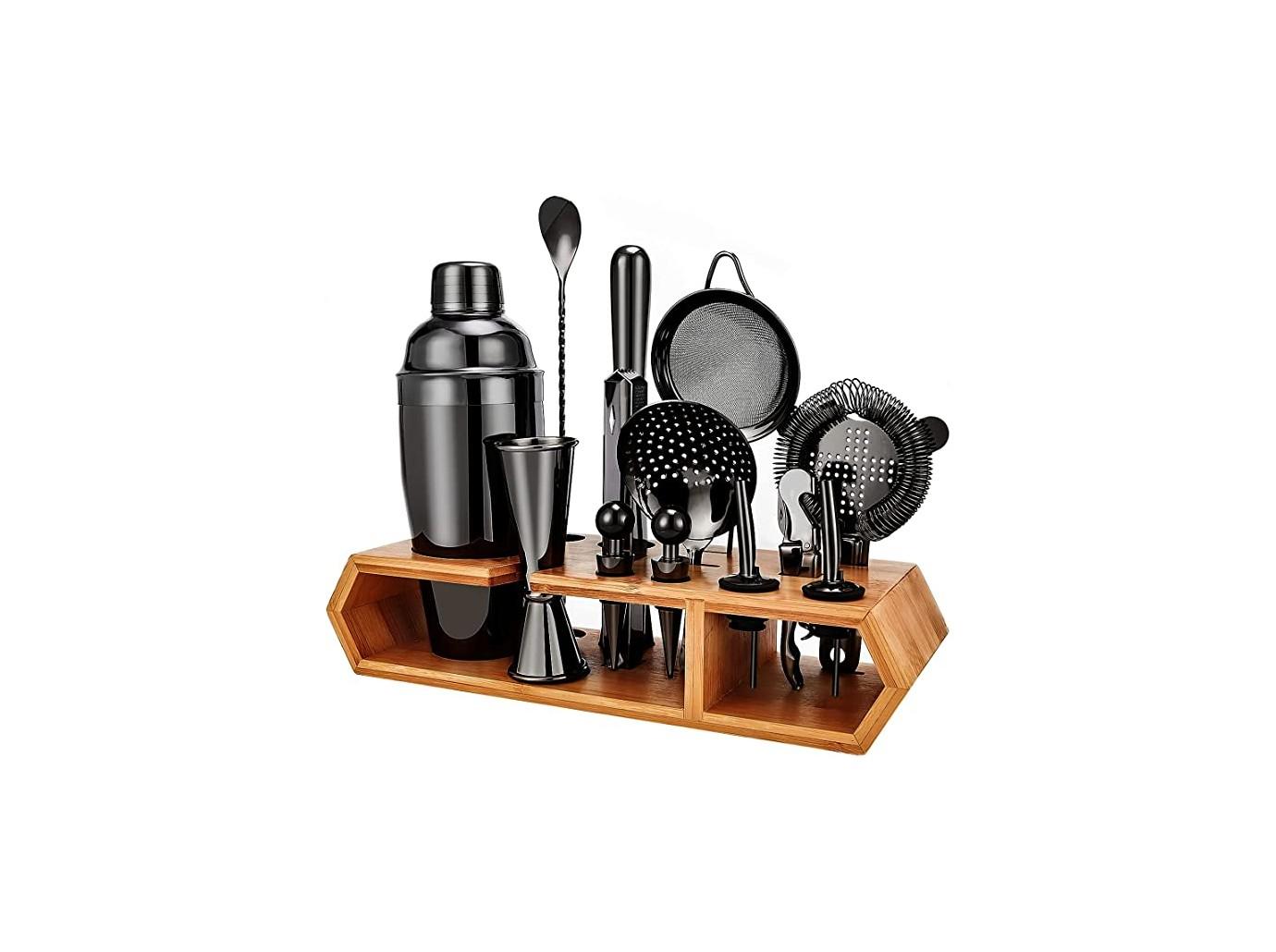 SHOP NOW/SEE IT
MIXKIT's Cocktail Shaker Set Bar Set Bartender Kit retails for $72.99.
This 19-piece cocktail shaker set is designed for mixing all kinds of drinks. It includes a cocktail shaker, wine opener, double-sided jigger, spoon, muddler, ice tongs, two liquor pourers, two bottle pourers, Hawthorne strainers, mesh conic strainer, julep strainer, two cleaning brushes, two dust caps, recipe and bamboo stand.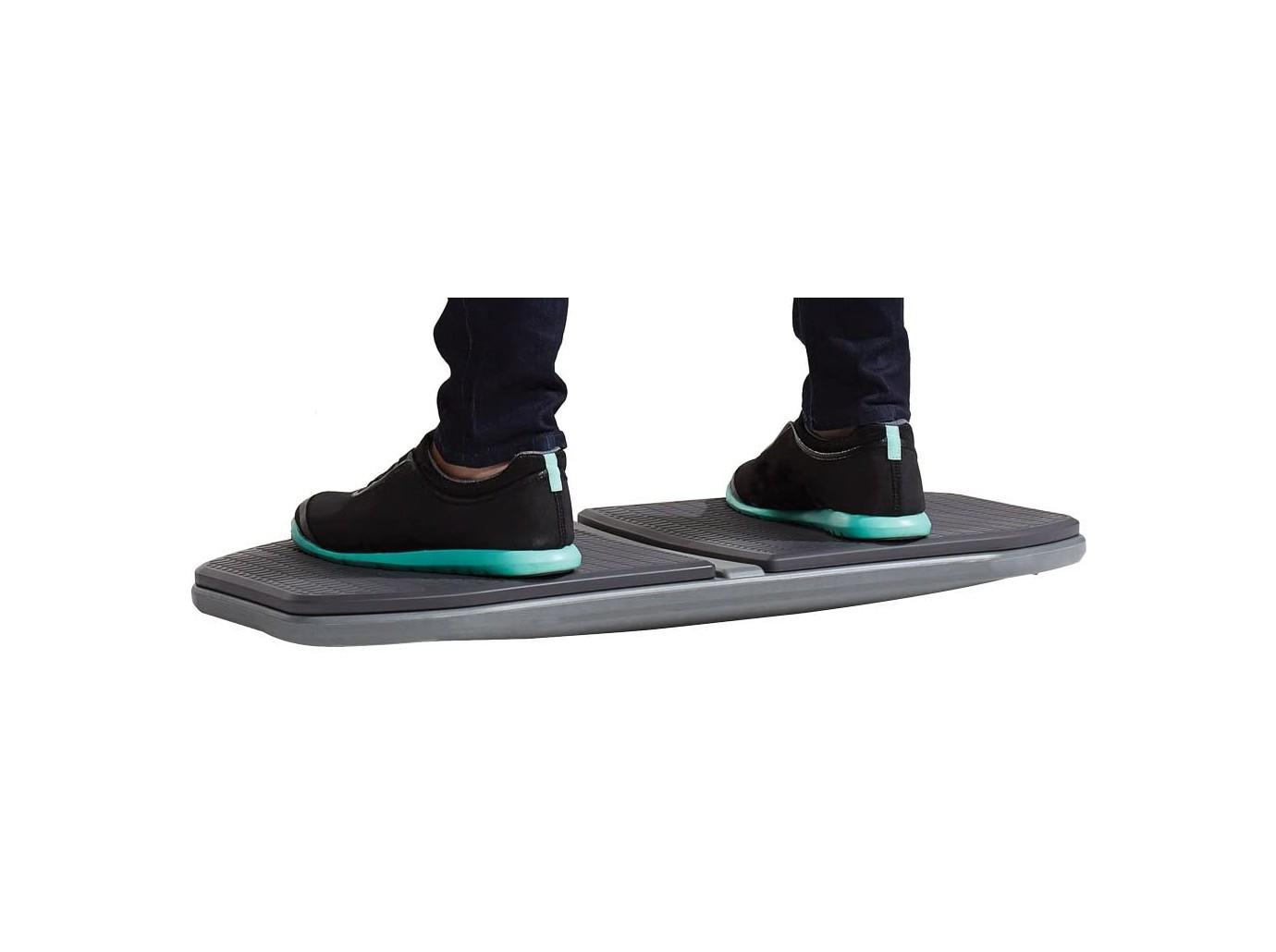 SHOP NOW/SEE IT
Gaiam's Evolve Balance Board for Standing Desk retails for $67.99.
This durable rocker balance board is the ideal accessory for standing desks, offering subtle motion movements to keep dad's body and mind engaged and increase productivity. Fluid rocking motion while standing on the board creates low-impact movement that engages stabilizing muscles in the back, core, legs and ankles while working, studying or exercising. Built with an ergonomic design that promotes neutral positioning between the ankles while the honeycomb non-slip texture provides a secure base on both hard floors and carpet, it keeps your feet stable and secure. It also keeps the body and mind engaged, increases focus, improves productivity and prevents soreness, fatigue and back pain that results from standing still for hours at a time at an office desk. It's ideal for any standing desk as well as standing balance exercises and physical therapy.
Article continues below advertisement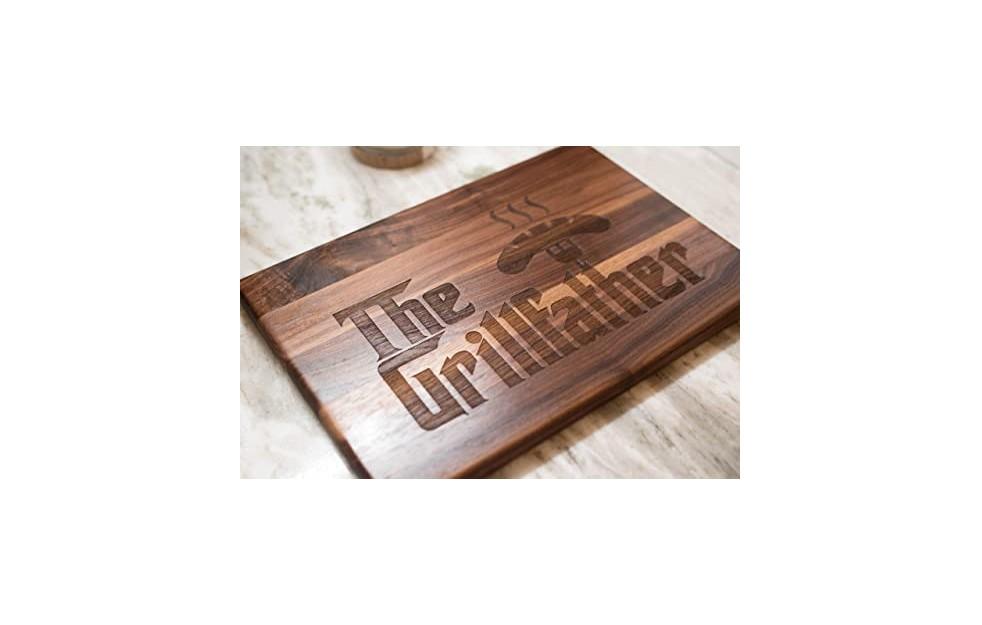 SHOP NOW/SEE IT
NakedWoodWorks' The Grillfather Cutting Board retails for $24.99.
The Grillfather Cutting Board is a perfect Father's Day gift for the dad who loves to get the fire started. This cutting board is also fully customizable.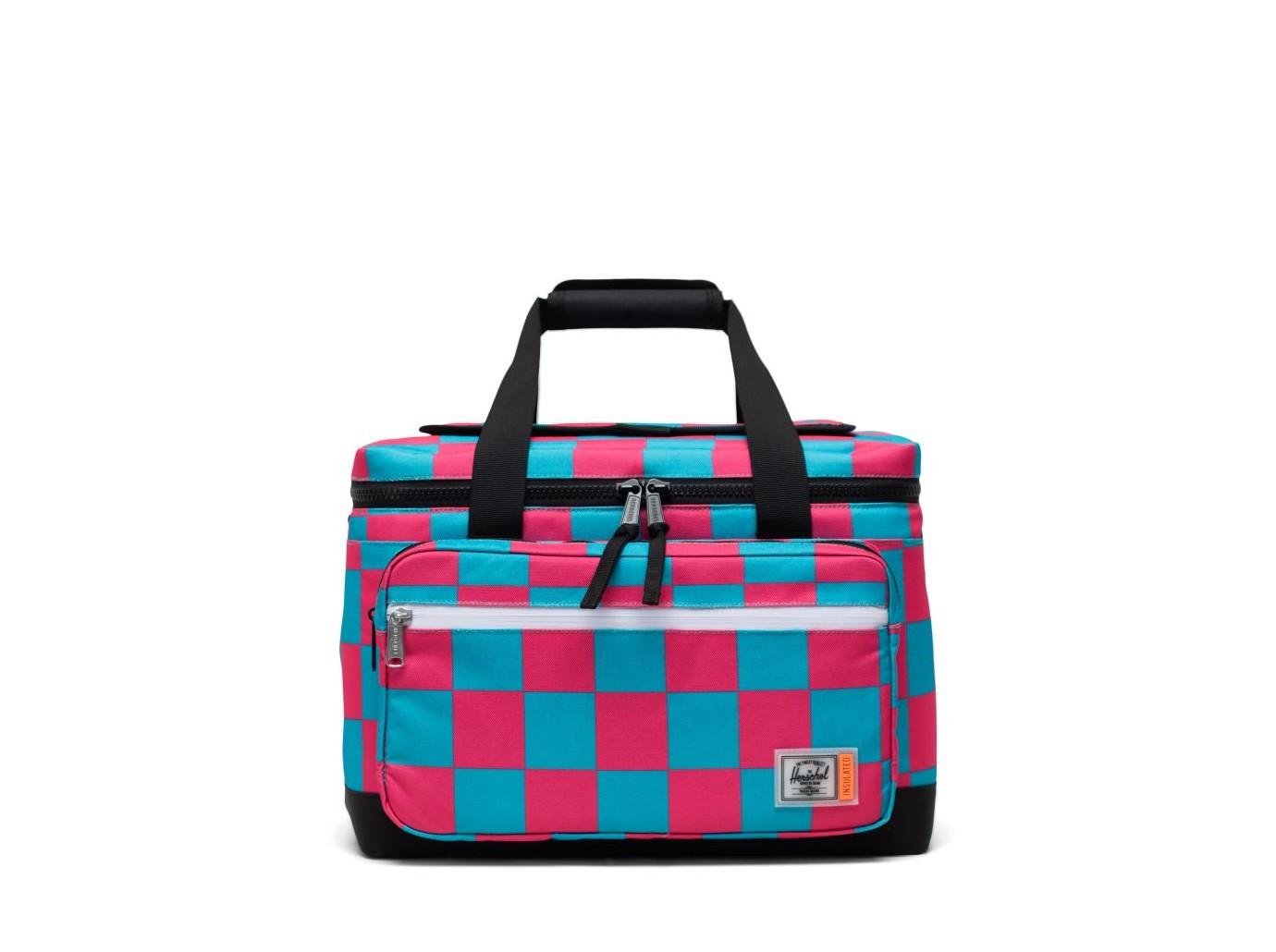 SHOP NOW/SEE IT
Herschel Supply Co's Pop Quiz Cooler retails for $89.99 (12 pack) and $99.99 (30 pack).
From Herschel Supply Co.'s Insulated Program, the Pop Quiz Cooler features a foam-padded insulated, leak-proof liner and 100% recycled body fabric made from post-consumer water bottles and comes in 12- and 30-pack styles. It's perfect for picnics in the park, hot beach days, weekend bike rides, afternoons on the golf course and dad's everyday journeys.
Article continues below advertisement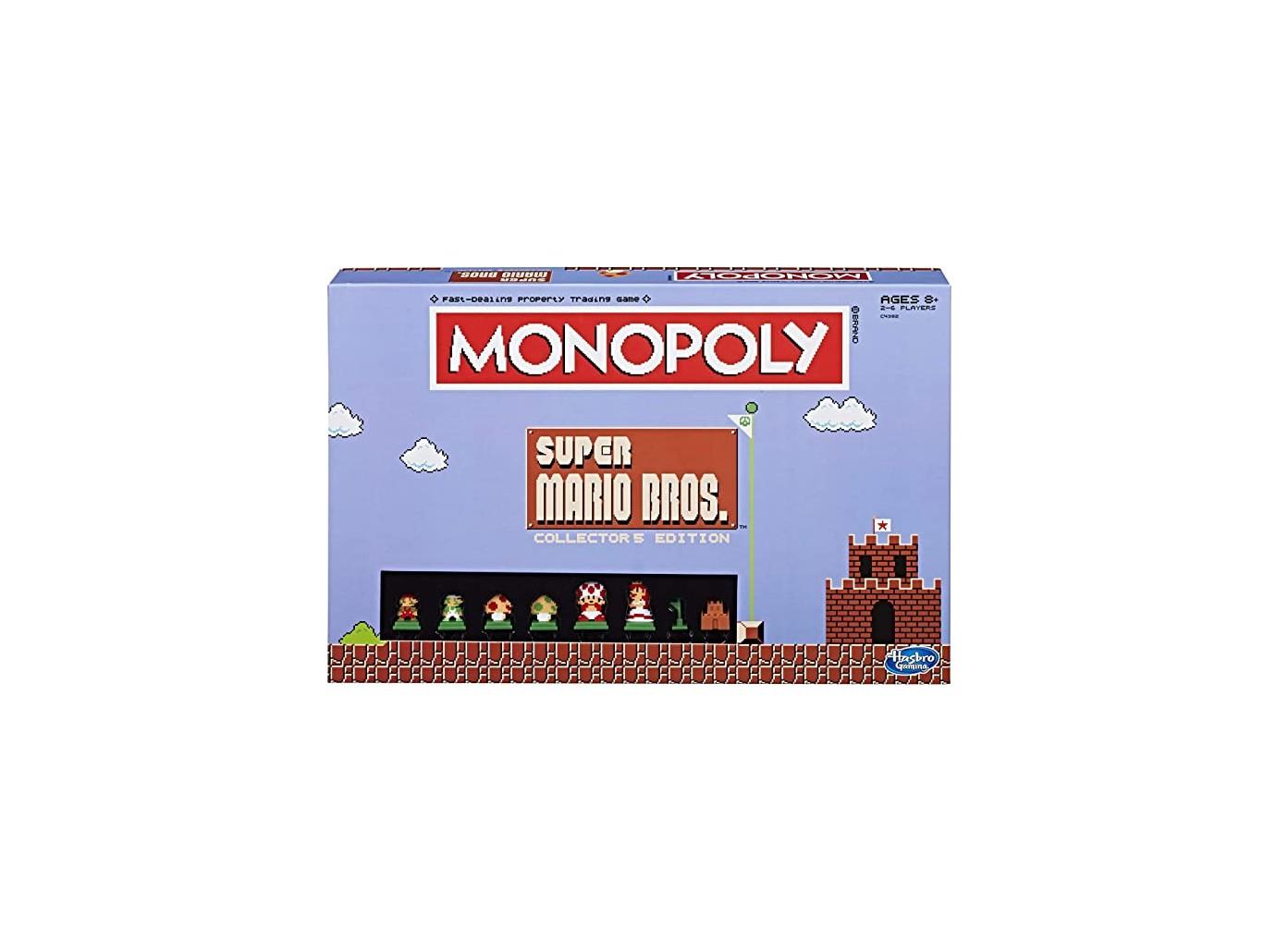 SHOP NOW/SEE IT
Monopoly: Super Mario Bros Collector's Edition Board Game retails for $61.99.
Give dad all the nostalgic feels with The Super Mario Bros. Collector's edition of Monopoly, which allows players to buy, sell and trade locations from the eight worlds featured in the classic 8-bit version of the 1985 video game.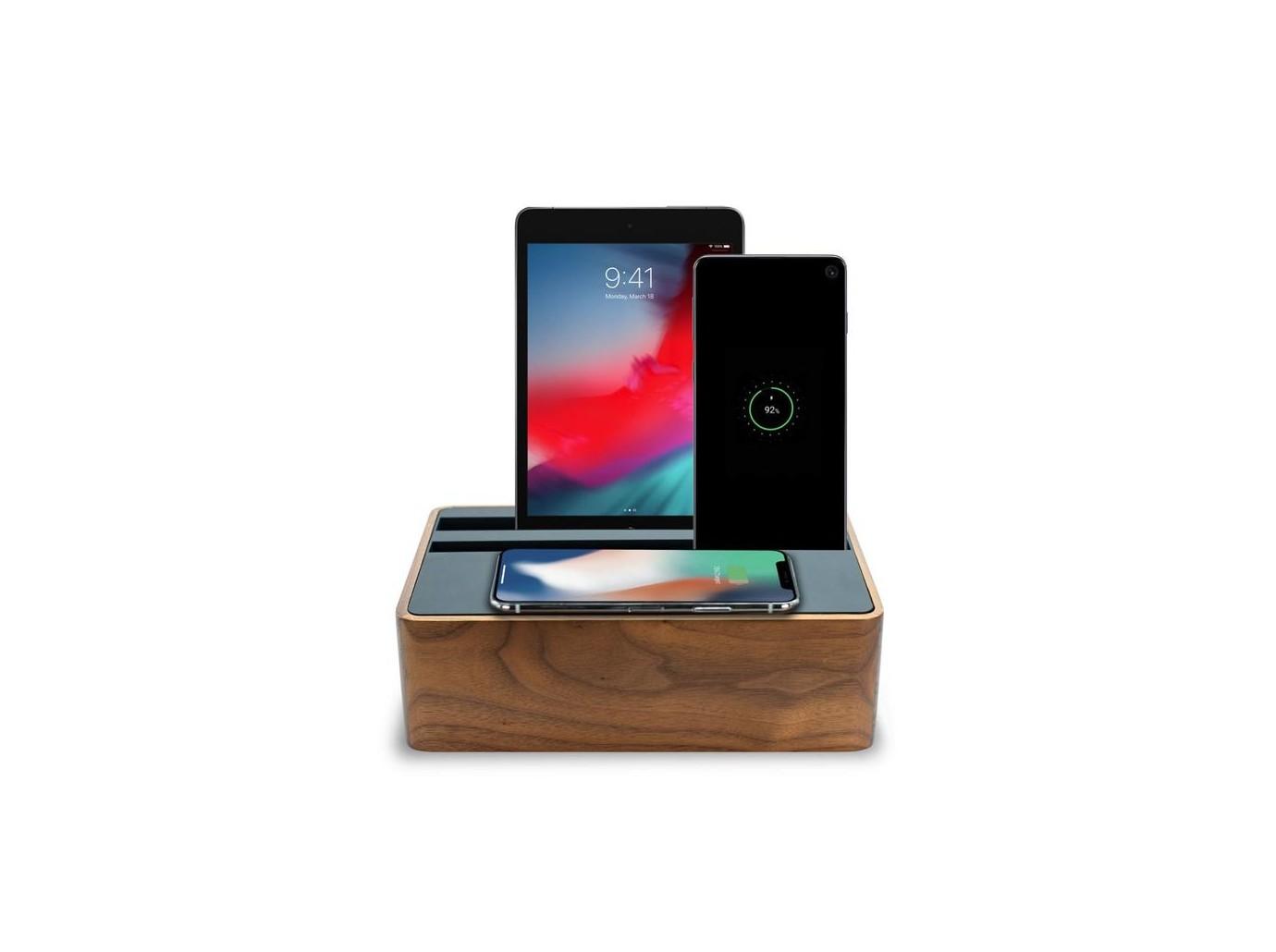 SHOP NOW/SEE IT
ALLDOCK's Wireless Charging Station retails for $169.95.
Make sure dad never has a dead device with ALLDOCK Wireless Charging Station featuring four USB ports for mobile devices such as smartphones, tablets and wearables. One of the ports is connected to the Qi Wireless charging pad integrated in the front shelf.
Article continues below advertisement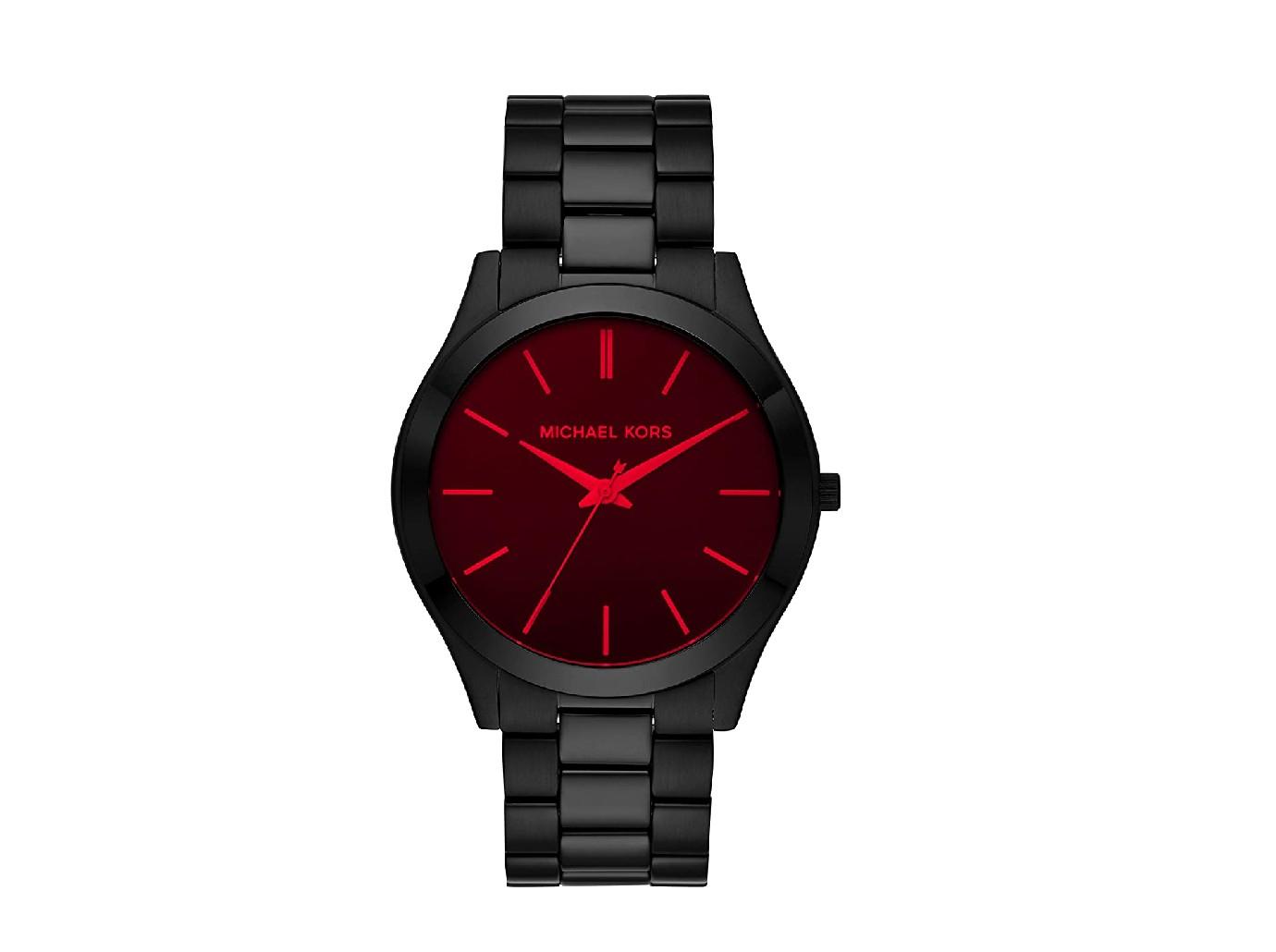 SHOP NOW/SEE IT
Michael Kors Men's Slim Runway Stainless Steel Quartz Watch retails for $169.11.
From jet-setting adventures to the 9-to-5 grind to #dadlife, the iconic Slim Runway watch collection by Michael Kors provide luxurious style with a modern splash of trendy touches. The watch features a 44mm case size, 22mm band size, hardened scratch-resistant mineral crystal glass, three hand quartz movement, round sunray dial and black plated bracelet with a brushed and polished finish. Plus it's water resistant, making it perfect for all of dad's summer fun.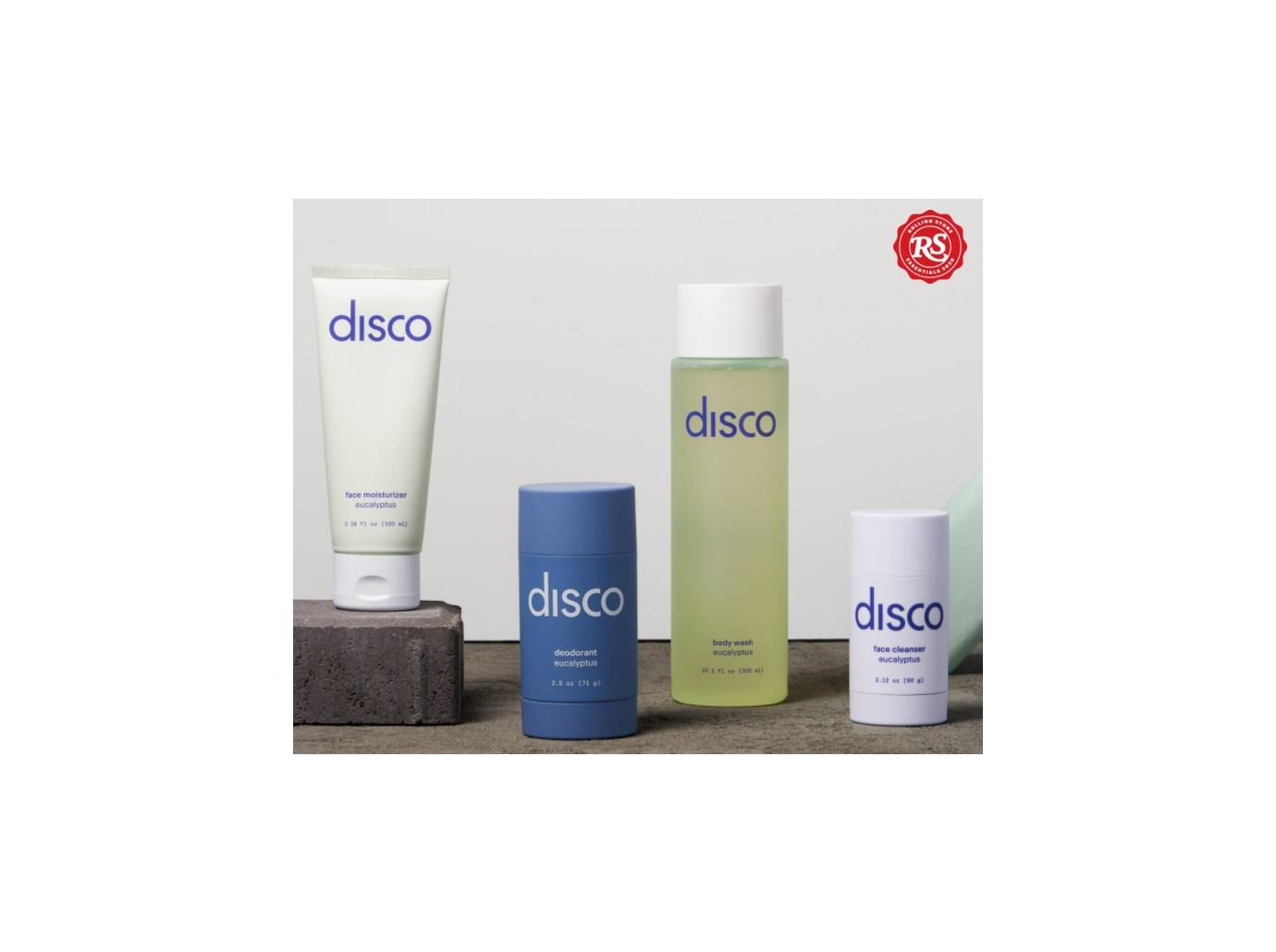 SHOP NOW/SEE IT
Disco's Basics Set retails for $64.
Disco products are specifically formulated for men – created with oversight from the brand's medical director and Johns Hopkins dermatologist Dr. Eva Simmons-O'Brien – addressing that men have thicker skin than women, perspire more and need their skin's pH balanced, too! The products' all-natural and highly active ingredients focus on cleansing, exfoliating, detoxifying, moisturizing, clearing breakouts, balancing uneven skin tones, calming irritation, fighting the signs of aging and more. They'll soon become dad's go-to products for his best skin ever. The Basics Set features a stellar combination of fresh and invigorating shower and post-shower staples – including the brand's award-wining Body Wash, Deodorant, Face Cleanser Stick and Face Moisturizer – that will keep dad feeling and looking his best from head to toe. Great for active dads!
Article continues below advertisement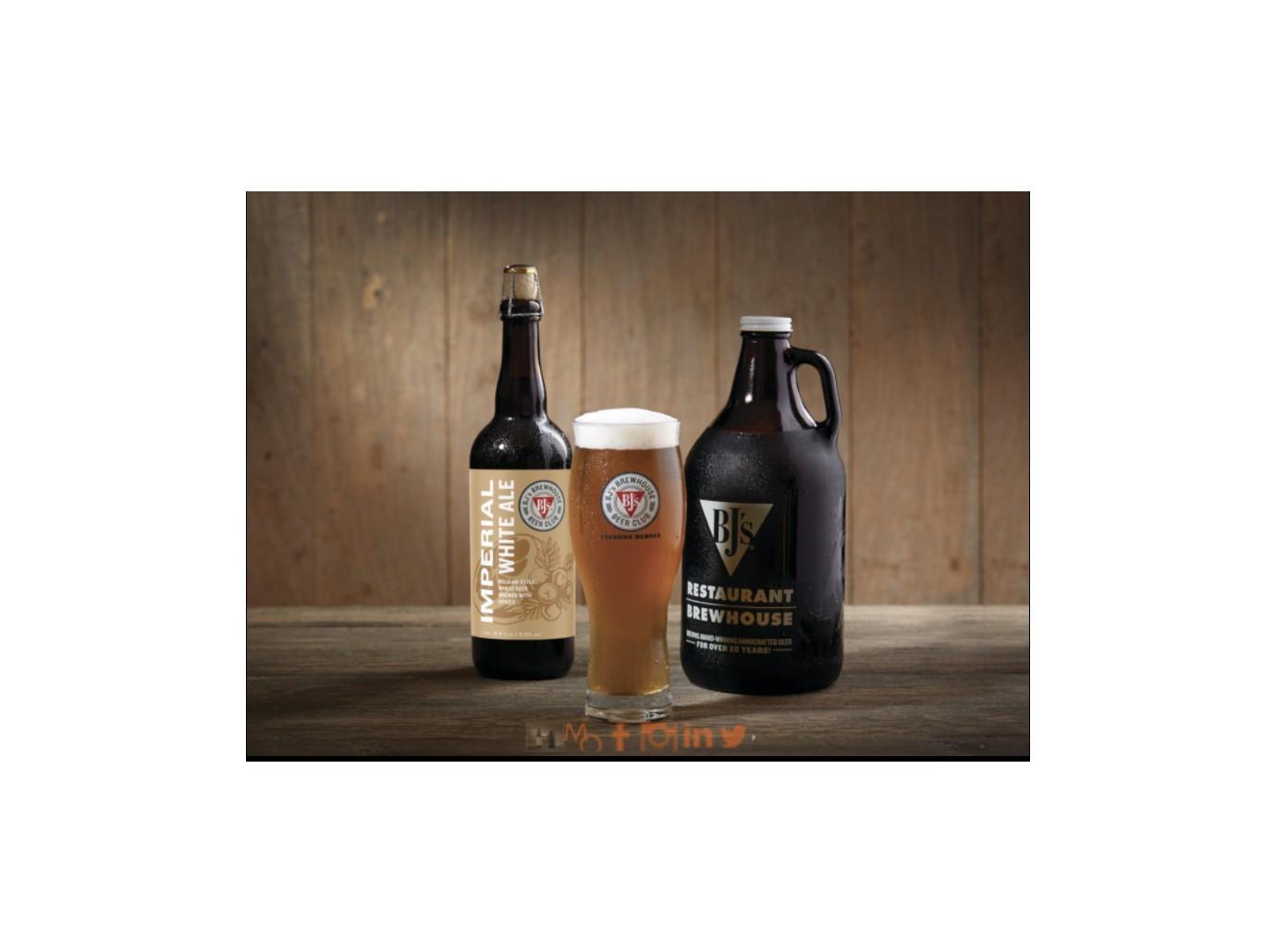 SHOP NOW/SEE IT
BJ's Brewhouse Beer Club Subscription retails for $90 (3-Release) or $180 (6-Release).
Launched in March 2021, the subscription is the perfect gift for dads who love craft beer. Available in most of BJ's California locations, Brewhouse Beer Club offers access to exclusive members-only small-batch brews, unlimited beer upgrades, plus more take-out and in-restaurant dining perks. How it Works: After filling in the recipient information and purchasing the desired subscription type, the recipient will receive an email including a code and link to redeem. Upon redemption, the new member will receive an Intro Pack with one 750 mL bottle of BJ's Imperial White Ale, a choice of 64 oz. growler or 6-pack of any BJ's Handcrafted Signature Beer and one Founding Member pint glass.
With his membership, dad will also receive access to at-home and in-restaurant perks including unlimited $5 growler refills, unlimited 16 oz. to 20 oz. beer upgrades while dining in and take-out perks, specifically: one dine-in appetizer, one dine-in Pizookie and one take-out Large Deep-Dish Pizza.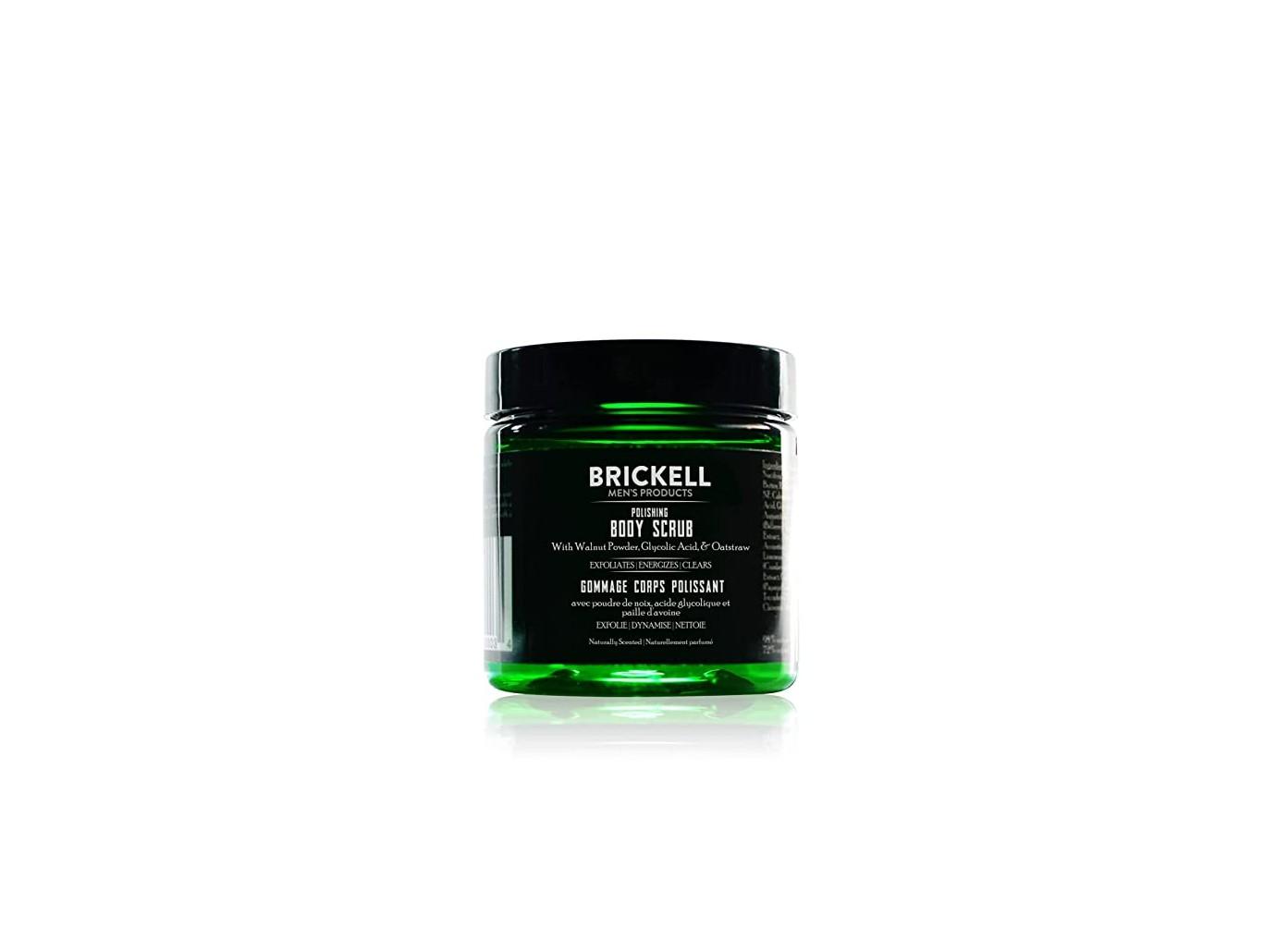 SHOP NOW/SEE IT
Brickell Men's Polishing Body Scrub for Men retails for $20.
This body scrub for men exfoliates dirt, grime, and dead skin cells to restore proper moisture for a clearer complexion and soothe the skin. Works for men of any age with any skin type - especially acne prone or oily skin.